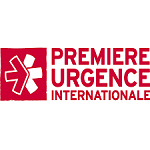 WHO ARE WE ? Emergency First International is an international NGO, non-profit, apolitical and secular. Emergency First International was born from the merger between two French NGO Première Urgence and Aide Médicale Internationale.
As Financial Coordinator you will be accountable for the sound financial, accounting and budgetary management of the mission. You will be the financial representative for the mission, both internally and externally (donors, authorities, NGOs, etc.).
For this purpose, you will be responsible for :
Première Urgence Internationale recrutement  Financial, budgetary and accounting management: You will be responsible for all aspects relating to finance, including budgetary and accounting elements, as well as the mission cash flow.
Première Urgence Internationale recrutement  Representation: You will represent the association in its relations with partners, authorities and different local players for the financial areas of the mission.
Première Urgence Internationale recrutement  Coordination: You will centralize and diffuse information within the mission and to headquarters for all financial aspects of the mission, and consolidate the internal and external reporting for these domains.
The challenges that await you :
1) Improve internal control, including quarterly checks (internal audit, implementation of PUI or donors' procedures) and financial risks identification 2) Develop a finance workshop for non-finance staff (PMs, Logistics…). 3) Maintain collaboration between finance and other departments to ensure good financial management (budget development, budget monitoring and financial reporting) 4) Ensure compliance with local regulations related to administrative and financial management (tax declaration and payment)
What you will need to succeed
Training
You hold a Master's degree in Financial and Accounting management. If you have a technical background in project management, it would be an asset.
Experience
You are strengthened by minimum 2 years of experience in financial / accounting management. A previous experience abroad in Humanitarian action would be appreciated. You already worked with Première Urgence Internationale? It would be a definite asset!
Skills
You demonstrate strong writing and financial skills, you have a sound knowledge of institutional donor procedures. Excel has no secret for you, and you ideally master the use of SAGA accounting software.
Qualities
You are a good communicator, both in writing and orally. You demonstrate good team spirit, analytical capability, a sense of responsibility, organisational skills, reactivity, and an ability to adapt. You have a good resistance to pressure and particularly in unstable circumstances.
Première Urgence Internationale recrutement   Languages
English has no secrets for you! All the better, it is mandatory for this position. If you speak Spanish, Arabic and/or French, it would be a definite asset.
A word from the manager
« It is an opportunity to join a dynamic team that brings a smile to the faces of the beneficiaries. At the heart of the mission's financial management system, the Finance Coordinator is the pivotal figure in the proper management of the mission's financial resources for the benefit of thousands of beneficiaries. »
PUI will offer you
Status : Employee with a Fixed-Term Contract
Monthly Gross Income :  2,650.00 – 3,130.00 EUR depending on your experience in International Solidarity + 50€ per semester of seniority with PUI
Insurance including medical coverage and complementary healthcare, 24/24 assistance and repatriation
Housing in collective accomodation
Daily Living Expenses ("Per Diem")
Break Policy : 5 working days at 3 and 9 months + break allowance
Paid Leaves Policy : 5 weeks of paid leaves per year + return ticket every 6 months
Method of Application
Interested and qualified? Go to Premiere Urgence Internationale (PUI) on premiere-urgence.csod.com to apply