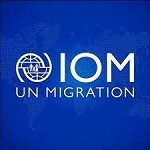 Position Title: Financial Consultant (ERP Solutions)
Duty station: Manila (Global) Administrative Centre (MAC)
Job classification: Consultant
Type of Appointment: Consultant, Six Months
Closing date: 11 October 2022
Salary: Php 120 000 – 180 000 per month (All-inclusive)
Context
Under the overall supervision of the Senior ICT Officer (Business relationship management) and the direct supervision of the Senior ICT officer ERP solutions, the successful candidate will handle various PRISM (SAP ECC) Financials/Accounting configuration activities and to perform as a functional analyst on current and upcoming high priority requests from FI business stakeholders.
Core Functions / Responsibilities
Provide coordination among SAP functional analysts in various modules to provide in-depth evaluation and recommendation for the improvement of system process and procedure.
Perform business analysis and possible redesign of processes and procedures in the context of implementation of the ERP solution; and in coordination with PCST (PRISM Central Support Team) and Business Process Owners.
Compile, update and oversee the preparation of configuration documentation;
Analyze and determine gaps between delivered function, reports and programs of SAP standard product and current business needs;
Assist Senior ICT Officer (Business relationship management) by undertaking peer review of deliverables of assigned Functional Analyst team members and overseeing their deliverables in terms of timely completion and quality
Responsible for developing configuration settings for the SAP modules as required for the required business process and procedures;
Undertake development tasks in terms of providing functional specifications for customization, reports, interfaces and data conversion;
Propose and implement procedures to ease the use and functionality of PRISM;
Create test plans for each of the defined stages of the PRISM rollout and maintenance reflecting business needs;
Participate in unit and system testing;
Conduct and guide users in end-user training;
Maintain required project documentation such as technical and user manuals;
Troubleshoot end user issues and provide helpdesk support;
Participate and assist in the system rollout process;
Perform such other duties as may be assigned.
Required Qualifications and Experience
Education
Advanced degree in Computer Science, Business Administration, Financial Accounting, Financial Management or a related field from an accredited academic institution, with seven years of experience in SAP ERP project implementation; or
A university degree in the above fields from an accredited academic institution, with nine years of relevant professional experience.
A professional certification in the related field such as SAP is distinct advantage.
Experience
Good Knowledge of SAP Financial Accounting and Controlling modules; preferably with experience in ECC 6.0;
Knowledge of ABAP such as SAP development interfaces, Smart Forms and Sap scripts will be an added advantage.
Excellent verbal and written communication skills and the ability to interact professionally with a diverse group, executives, managers, and subject matter experts.
Strong analytical skills required, including a thorough understanding of how to interpret customer business needs and translate them into application/ operational requirements.
Ability to handle a range of Project systems and integration with other module-related issues
How to apply
Interested candidates are invited to submit their applications via IOM Philippines jobsite not later than 11 October 2022 with reference code CON 020/2022 Financial Consultant (ERP Solutions).
For further information, refer to: https://careersph.iom.int/vacancies/con-0202022-con-0202022-financial-consultant-erp-solutions-consultant-manila-global
IOM welcomes applicants from qualified individuals, irrespective of their race, religion, skin, color, nationality, age, disability status, ancestry, sex, sexual orientation, gender identity or expression, marital status, family structure, mental health status, or any other characteristic.
Only shortlisted candidates will be contacted.