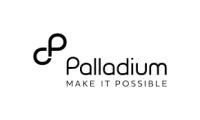 Organization: Palladium – PROPEL Health West Africa
Location: Ghana
Position Type: Full-time/Contract
Project Overview and Role:
Palladium's PROPEL Health West Africa seeks a dedicated Finance Officer to play a pivotal role in ensuring financial compliance with Ghanaian government regulations, donor requirements, and company policies. Related to jobs in Ghana 2023
The Finance Officer will support our mission to advance health initiatives in the West African region, covering Mauritania, Togo, Cameroon, and Cote d'Ivoire.
Primary Duties and Responsibilities:
Budget, Accounting, and Financial Management:
Collaborate with the Finance Manager to maintain adherence to Ghanaian government regulations, company, and client financial policies.
Assist in preparing, reviewing, and revising project budgets and expenditure forecasts.
Support the Finance Manager in data entry for activity expenditures.
Draft field cash requests for review.
Liaise with suppliers, consultants, vendors, contractors, and staff regarding invoices, payments, advances, and financial matters.
Carefully review invoices for payment, ensuring necessary approvals and adherence to Ghana's tax regulations.
Maintain accurate records of bank and petty cash transactions.
Ensure precise and timely data entry of all financial transactions in provided templates.
Prepare, review, and submit field vouchers and financial reports as per deadlines.
Collect bank statements for reconciliation purposes.
Assist in processing applicable tax exemptions and VAT reimbursements.
Support the Finance Manager during end-of-year financial audits.
Payroll & VAT:
Collaborate with the Finance Manager to administer employee salaries in compliance with Ghanaian laws and regulations.
Ensure accurate and timely payroll calculations and withholdings.
Process applicable tax exemptions and VAT reimbursements.
Submit VAT reimbursement documentation to the Ghana Revenue Authority (MRA) punctually.
Audit:
Assist the Finance Manager in maintaining comprehensive records of payroll, withholding, and VAT reimbursement documents for future audits.
Other Duties:
Undertake any other financial or administrative tasks as assigned by the Finance Manager.
Required Qualifications:
3-5 years of finance experience with an international organization, including USG-funded projects.
Profound knowledge of professional accounting principles, USAID regulations, and financial best practices.
Experience in payroll management, expense reporting, and invoice processing.
Proficiency in financial data entry and reporting.
Ability to monitor bank accounts and provide timely updates on fund availability.
Familiarity with Value Added Tax (V.A.T) reimbursements.
Strong teamwork and communication skills.
Preference given to Ghanaian nationals.
Company Overview:
About Palladium:
Palladium is a global leader dedicated to Positive Impact, creating enduring social and economic value. Our work with governments, businesses, and investors addresses the world's most pressing challenges. With over 3,000 employees in 90+ countries and a network of 35,000+ experts, we strive to improve economies, societies, and people's lives.
Equity, Diversity & Inclusion:
Palladium is committed to embedding equity, diversity, and inclusion into all aspects of our work. We actively welcome applications from diverse backgrounds to foster innovation, creativity, and success. We ensure equal and fair treatment for all applicants and employees, regardless of background or personal characteristics.
Safeguarding:
Palladium's Safeguarding commitment protects our people, clients, and communities from harm. All successful candidates will undergo rigorous selection, including safeguarding-focused interviews and due diligence processes.
If you require accommodations due to disability or have specific needs, please contact us at [email protected], and we will assist you accordingly.
Join us in making a positive impact on the world. Your skills and dedication can drive positive change in West Africa and beyond. Apply now to become a valued member of our team.