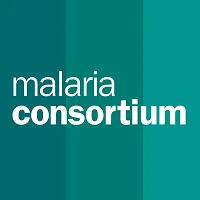 Malaria Consortium is one of the world's leading non-profit organisations specialising in the comprehensive prevention, control and treatment of malaria and other communicable diseases among vulnerable and under privileged populations. We increasingly find our work on malaria can be effectively integrated with other similar public health interventions for greater impact and therefore expanded our remit to include child health and neglected tropical disease interventions.
We are recruiting to fill the position below:
Job Title: Finance Officer
Location: Kano
Job Purpose
To aid in providing, organising, and preserving information materials including documents produced by all MC NG functions, for reference in the organisation work as well as for access by relevant reviews and partners.
The position holder provides oversight to the Country Office Documentation and archiving activities and act as a Data Protection Manager to the Country Office.
Key Working Relationships
The finance officer (FO) will be a staff in the state and will report to the State Programme Manager or Technical Officer as applicable while interacting directly with other staff including operations officer, administrative officer and other technical staff in the field office.
S/he will also work with stakeholders, Local government and communities in the state. Indirectly report to the Finance Manager or Country Finance Manager as applicable.
Key Accountabilities
Finance Work (40%):
Prepare monthly financial reports to the Project Manager as per finance timetable which comprises the following:

Bank reconciliation statement including copy of bank statement
Aged list of outstanding Advances and Other ledger balances
Fixed asset register update and Spot Check reports
Authorised Petty Cash Count Certificate and reconciliations
Monthly timesheet update
End of Month Checklist
Accurate and timely reconcile all ledgers and sub ledgers including, petty cash, staff, purchase and other required ledgers.
Prepare monthly reconciliation report of above.

Calculate and request the office's monthly cash needs with the State Programme Manager /Technical officer with the objective to minimise month end cash and bank balances, whilst at the same time having adequate funds available for operational needs:

Making Payments of all meetings, workshop and training participants and consultants.

Liaise with Country office, internal and external auditors, bank and other supplier:

Safeguarding the organisation resources by scrutinising all payment requests, TAFs, PRFs by adhering to the MC Manual, Policies and Procedures
Advising the Project Manager and Accountant on the arising financial matters and sharing areas of concern with suggested solutions
Follow up on the stock balance of financial documents (forms, vouchers, receipts etc.) and make a timely order before stock outs occurs.
Remittance of Statutory deduction to Government; WHT, PAYE, Annual Tax filing etc as per timeline set by the Nigeria Government.

Assist Finance Manager with queries relating to project accounts.
Act as the first point of contract for all payment queries.
Other occasional tasks as required by Country Finance Manager and delegate.
Suppliers Invoice (25%):
Receive all invoices from suppliers & vendors and prepare the Invoice authorisation forms
Review and post all Non-NAV Procurement invoices directly onto PSF ledger ensuring the accuracy of codes, support documentation, budget availability and necessary approval from the authorised personnel.
Review and post all NAV procurement invoices on NAV.
Prepare all payments – cash, cheque, bank transfers and obtain approval from the authorised personnel
Post payments onto PSF general ledger ensuring the accuracy of all the required codes.
Operations related work (25%):
Be responsible for issuing travel and activity advances to project managers, consultants and/or any other staff travels, including reconciliation of the same on return
Filing System:

Ensure all supporting documents and financial filing system is organised, authentic and complete.
In charge of archiving and filling all finance documents and ensuring that they are in safe custody and easily accessible by the finance team.
Ensure all field office staff submit Timesheet as per set MC timeline.​
Petty Cash (10%):
In charge of keeping the Petty cash impress system and records, making requisitions and issues as approved by the authorised personnel. Take collections after issuing proper receipts and make a deposit of all cash collections in a timely, honest and trust worthy manner.
Count Petty Cash on a minimum of a monthly basis with the Financial Accountant
Post all petty cash invoices and vouchers into the General Ledger with accurate codes.
Person Specification
HND or Bachelor's Degree in Accounting
Minimum of 3 years' experience in a finance team, with at least one year in an Accounts Officer position.
Desirable:
Experience in working in INGO an added advantage
Member of Accounting Professional body is an added advantage.
Work-based Skills and Competencies:
Excellent interpersonal and communications skills
Knowledge of NGO donors and their financial reporting requirements
Excellent computer skills with high proficiency in Microsoft excel
Good analytical and reporting skills
Strong ability to be able to manage and prioritise multiple tasks
Willingness to learn at all times
Working knowledge of accounting software is an added advantage
Trustworthiness, Stress tolerance and operational decision-making skills is an added advantage.
Salary
Competitive.
Application Closing Date
8th November, 2022.
How to Apply
Interested and qualified candidates should:
Click here to apply online
Note: Due to the nature of this role we will be reviewing applications on an ongoing basis and the role might be filled and closed before the closing date. Early applications are encouraged.