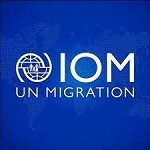 Position Title: Field Security Officer (FSO)
Duty Station: Ouagadougou, Burkina Faso
Classification: Professional Staff, Grade P3
Type of Appointment: Special short-term graded, nine months with possibility of extension
Estimated Start Date: As soon as possible
Closing Date: 18 April 2023
Established in 1951, IOM is a Related Organization of the United Nations, and as the leading UN agency in the field of migration, works closely with governmental, intergovernmental and non-governmental partners. IOM is dedicated to promoting humane and orderly migration for the benefit of all. It does so by providing services and advice to governments and migrants.
IOM is committed to a diverse and inclusive work environment. Read more about diversity and inclusion at IOM at www.iom.int/diversity.
Applications are welcome from first- and second-tier candidates, particularly qualified female candidates as well as applications from the non-represented member countries of IOM. For all IOM vacancies, applications from qualified and eligible first-tier candidates are considered before those of qualified and eligible second-tier candidates in the selection process.
For the purpose of this vacancy, the following are considered first-tier candidates:
Internal candidates
Candidates from the following non-represented member states:
Antigua and Barbuda; Aruba (Netherlands); Botswana; Cabo Verde; Comoros; Congo (the); Cook Islands; Curaçao; Fiji; Grenada; Guinea-Bissau; Holy See; Iceland; Kingdom of Eswatini; Kiribati; Lao People's Democratic Republic (the); Madagascar; Marshall Islands; Micronesia (Federated States of); Namibia; Nauru; Palau; Saint Kitts and Nevis; Saint Lucia; Saint Vincent and the Grenadines; Samoa; Seychelles; Solomon Islands; Suriname; The Bahamas; Timor-Leste; Tonga; Tuvalu; Vanuatu
Second tier candidates include:
All external candidates, except candidates from non-represented member states.
Context:
The Office of Staff Security (OSS) is responsible for providing leadership on safety/security policy management and Mission operational support to enable the safest and most effective implementation and delivery of IOM programs and activities.
Under the direct daily administrative supervision of the Chief of Mission (COM), and under the direct operational supervision and managerial responsibility of the Regional Security Officer (RSO), the successful candidate will be responsible for actively assisting the IOM COM with all aspects of staff safety and security management in Ouagadougou.
The Field Security Officer (FSO) will be expected to implement appropriate safety and security management procedures that will effectively address issues that could and has impact on all safety, security and the protection of IOM personnel and assets, including programme implementation in the country.
In Burkina Faso (mainly Security Level 5), the security situation has continuously deteriorated with terrorism by non-state armed groups (ISWAP, JNIM, non-identified armed men so called HANI) and the armed conflict that these groups impose on the defence and security forces. This security crisis reduces humanitarian access and requires new security approaches to continue delivering programmes to beneficiaries. The most affected regions are the North, East, Centre-North, Cascades and Boucle du Mouhoun where deadly attacks are directed against security forces, self-defence groups and villages, resulting in several victims. The IOM mission implements projects in almost all regions of Burkina Faso. This deteriorating security context affects the extension of IOM programmes and requires a reinforcement of security risk management measures to be compliant with UNSMS and thus minimize risks for IOM personnel, premises and activities.
The FSO will have a daily reporting line to the COM and will have a technical reporting line to the RSO.
Core Functions / Responsibilities:
Establish and maintain effective working exchanges and relationships with security officials of other UN agencies and organizations, government counterparts and partner security services, country United Nations Department of Safety and Security (UNDSS) office and all appropriate security Focal Points, in order to ensure up-to-date security-related information that is beneficial to the Burkina-Faso specific missions and individual offices is obtained.
Provide accurate and up to date assessments of the security situation in areas of operation and provide advice and recommendations to the COM/HoO on how to prevent and mitigate against identified threats and risks.
Develop, implement, and regularly test a functioning warden system. Warden testing methods should include multiple systems, including SCAAN.
Regularly conduct a security training needs assessment and develop, deliver, and/or coordinate the delivery of the security trainings for IOM personnel in [areas of operations], in coordination with UNDSS and other UNSMS agencies and organizations. Security trainings could be extended to other UN personnel and implementing partners, to extent possible.
Provide safety/security briefings for IOM staff deployed to and travelling within areas of operation and coordinate all travel security for the Country Office relating to all IOM operations, including assessments of road, air and river transport networks, medical evacuations and international staff travel within and from/to Ouagadougou.
In coordination with the RSO, regularly review and monitor compliance on the Security Risk Management Measures (SRMM) and Residential Security Measures (RSM). This includes proactively participating in the Security Cell Meetings and actively providing guidance to the COM/HoO on issues raised in the SMT, ensuring that IOM-specific operational requirements are considered for implementation of security measures and adherence to the UNSMS Policy on Gender Considerations in Security Management.
Acquire comprehensive operational understanding of IOM programs in Burkina-Faso and provide advice, including Security Risk assessments in areas where IOM works or is planning to work with its teams.
Support the COM/HoO in the development or updating IOM Burkina-Faso's Business Continuity Plan, proactively advising the COM/HoO in its regular testing.
In coordination with the RSO, develop, implement and test office-specific security plans. Conduct emergency exercises/ drills to ensure that staff are following established security procedures and provide relevant trainings and refresher trainings to ensure staff members are fully aware of security procedures in the areas of operation.
Closely monitor and report on deployment numbers (staff ceilings) established for themission/s by the UN Designated Official (DO) during emergencies, in coordination with the Security Management Team (SMT) and UNDSS, ensuring that security clearance procedures are applied fairly, vis-à-vis all of the agencies working under the UNDSS Security Management System.
Test the functionally and implementation of IOM-specific emergency communications systems (SCAAN) to ensure they are functional, effective and address the programme requirements of the Country Office. This includes actively checking the SCAAN dashboard and posting relevant security advisories in a timely manner.
Report security matters that have a direct impact on IOM operations immediately to theCOM/HoO and the RSO.
In coordination with the COM/HoO and the RSO, conduct preliminary enquiries in respect to any security breaches/incidents in Burkina-Faso, working closely with local authorities in efforts to ensure IOM staff, its assets and interests are protected and appropriate and corrective measure taken.
In coordination with RSO, monitor security incidents and implement periodic security report for IOM area of interest based on operational footprint in Burkina Faso.
Closely work with the CoM and PM to provide updated security situations for incoming projects to ensure adequate security fundings.
Monitoring of movement control.
Perform such other duties as may be required.
Required Qualifications and Experience:
Education
Master's degree in Political or Social Sciences, Security Management, Law and /or Business Administration, or a related field from an accredited academic institution with five years of relevant professional experience; or
University degree in the above fields or equivalent studies in the National Armed or Security forces of country of residence with seven years of relevant professional experience.
Experience
Experience in Security management, migrant Camp Security, and emergency response;
Relevant professional experience working in security management, security risk management, at an international level;
Previous experience in UN Missions, International Peacekeeping or Emergency Missions;
Experience in planning and execution of security measures in UN agencies or organizations is highly desirable;
Passing the UN Security Certification Programme (SCP) is highly desirable;
Previous experience in dealing with law enforcement agencies an advantage;
Proven ability to collaborate with senior military and government counterparts is an advantage;
Experience working in hardship duty stations and having previous training in hostage incident management scenarios would be an advantage; and,
SSAFE TOT or other official UN TOT certification would be an advantage.
Skills
Ability to manage a high degree of rational behaviour and decision making at all times irrespective of the gravity of the security environment;
Excellent communication and writing skills with the ability to analyse complex problems and identify and convey clear, rapid solutions; and,
Sound general analytical skills.
Languages
IOM's official languages are English, French, and Spanish.
For this position, fluency in English and French is required (oral and written). Working knowledge of Arabic is an advantage.
Proficiency of language(s) required will be specifically evaluated during the selection process, which may include written and/or oral assessments.
Notes
Accredited Universities are the ones listed in the UNESCO World Higher Education Database (https://whed.net/home.php).
Required Competencies:
Values – all IOM staff members must abide by and demonstrate these five values:
Inclusion and respect for diversity: Respects and promotes individual and cultural differences. Encourages diversity and inclusion.
Integrity and transparency: Maintains high ethical standards and acts in a manner consistent with organizational principles/rules and standards of conduct.
Professionalism: Demonstrates ability to work in a composed, competent and committed manner and exercises careful judgment in meeting day-to-day challenges.
Courage: Demonstrates willingness to take a stand on issues of importance.
Empathy: Shows compassion for others, makes people feel safe, respected and fairly treated.
Core Competencies – behavioural indicators level 2
Teamwork: Develops and promotes effective collaboration within and across units to achieve shared goals and optimize results.
Delivering results: Produces and delivers quality results in a service-oriented and timely manner. Is action oriented and committed to achieving agreed outcomes.
Managing and sharing knowledge: Continuously seeks to learn, share knowledge and innovate.
Accountability: Takes ownership for achieving the Organization's priorities and assumes responsibility for own actions and delegated work.
Communication: Encourages and contributes to clear and open communication. Explains complex matters in an informative, inspiring and motivational way.
IOM's competency framework can be found at this link.
https://www.iom.int/sites/default/files/about-iom/iom_revised_competency_framework_external.pdf
Competencies will be assessed during a competency-based interview.
Other:
Internationally recruited professional staff are required to be mobile.
Any offer made to the candidate in relation to this vacancy notice is subject to funding confirmation.
This selection process may be used to staff similar positions in various duty stations. Recommended candidates will remain eligible to be appointed in a similar position for a period of 24 months.
The list of NMS countries above includes all IOM Member States which are non-represented in the Professional Category of staff members. For this staff category, candidates who are nationals of the duty station's country cannot be considered eligible.
Appointment will be subject to certification that the candidate is medically fit for appointment, accreditation, any residency or visa requirements, and security clearances. Subject to certain exemptions, vaccination against COVID-19 will in principle be required for individuals hired on or after 15 November 2021. This will be verified as part of the medical clearance process.
Vacancies close at 23:59 local time Geneva, Switzerland on the respective closing date. No late applications will be accepted.