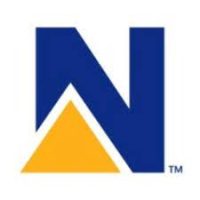 Job Description.
Newmont Mining Corporation is a leading global gold producer with key assets in Nevada, Peru, Australia, Ghana and Suriname. Newmont's Africa Operations holds two gold mining operations in Ghana: the Ahafo Mine located in the Brong-Ahafo region and the Akyem Mine located in the Eastern region. There is also near mine exploration and development focus in Ghana to annually replace gold reserves. Newmont Africa also has early-stage exploration programs in the African countries of Ethiopia and Morocco. Our Africa operations employ approximately 5,900 employees and contractors, with the majority working at the Ahafo Mine. We offer an unparalleled blend of opportunity and career satisfaction with all the benefits you would expect from a global company. This, combined with our growth opportunities, makes Newmont a great company to work. Our Akyem and Ahafo mines have made significant sustainable community development investments in our host communities. These include establishing Development Funds at our Akyem and Ahafo operational areas with each mine contributing US$1 per ounce of gold sold and 1% of net pre-tax annual profit into its community development fund. The only gold company listed in the S&P 500 index, Newmont in 2007 became the first gold company selected to be part of the Dow Jones Sustainability World Index. Newmont's industry leading performance is reflected through our Africa operations' high standards in environmental management, health and safety for our workforce and creating value and opportunity for our employees, host communities and Newmont's shareholders. About This Role
Company: Newmont Mining Corporation
Location: Ghana
State: Ghana
Job type: 

Full-Time

Job category: Mining Jobs in Ghana
To manage operator fatigue on long-haul mining fleets to prevent fatigue-related accidents in our mine by keeping real time fatigue information such as micro sleeps, distraction, operator not wearing seatbelts etc. This information is used to activate the appropriate intervention such as calls to operator to assess fatigue level and alertness, calls to operators' supervisor to remove operator from the equipment so he or she can rest.
This person will be monitoring real time collision avoidance data installed on the mining fleet and provide assessment and reporting on near misses and collision events.
This person will be a liaison between Radio Maintenance, Mantrac, Information Technology and System vendor for Hardware, Network, system and maintenance issues.
In This Role You Will Fatigue Monitoring
Coordinate and manage shift fatigue events 24/7 on all mining fleets including shift buses and fuel trucks with the Driver Safety System (DSS) Fatigue Management System
Assist the Mine Dispatcher with planning of equipment operator work area allocation to assign competent and well rested operators to mental involving jobs.
Monitor the flow of information into and out of the Fatigue and collision avoidance system, analyze data and channel this information towards supervisors, Human Resources and management when required.
Contribute to production by providing fatigue reports that can be used to change the behavior of operators.
Support fatigue system management upgrades and changes.
Provide daily, weekly and monthly fatigue reports to mining leadership team for subsequent analysis and actions.
Analyse the Driver Safety System (DSS) Fatigue Management System playback with operators, supervisors, and General Foremen to correct bad behaviors.
Provide input into the required network infrastructure framework; plan and execute on the ideal network deployment and roll-out.
Stakeholder Communication
Interact positively with other groups including Operators, Supervisors, Management, Maintenance, and Human Resources to verify the accuracy of stated events and durations and correlate this to information captured in the Fatigue Management and Collision systems.
Monitoring the fatigue system operational issues such as camera out of focus, excessive vibrations, etc, and working with the right teams to fix these issues
Liaise with Mine Maintenance regarding the upkeep of the health and maintenance of the equipment.
Liaise with Mine Planning regarding the acquisition of historical data to inform future projections.
Liaise with Mine Planning regarding the impact of fatigue and collision events on production.
Health and Safety Management
Adhere strictly to internal Newmont health and safety standards.
Verify that all Newmont health and safety principles are upheld by staff.
Provide hands-on assistance during operations activities and ensure that safe work practices are followed.
Attend monthly safety meetings.
Ensure that safety standards are adhered to.
Training, Skills & Experience Checklist Formal Qualification (including Professional Registrations):
Certificate in information technology, computer science, or mining and mining related discipline.
Experience in fatigue management system hardware and software will be an added advantage.
Experience
Minimum of 2 years' experience in open-pit mining.
At least one-year of previous supervisory experience in a Shift Supervisory position within large open-pit mining operations.
At least one year of experience using a fatigue monitoring system in a similar environment.
Excellent oral communication skills with proven leadership skills and willingness to cross-train at Mine Operations.
Advanced computer skills and computer literacy including experience with the Fleet Management System (FMS) software packages, reporting tools, and production monitoring/Fleet Management System tools.
Demonstrate problem-solving and analytical skills.
Ability to support Ahafo emergency response and lightning detection procedures.
Technical Skills
Strong computer literacy skills – Microsoft Office (Word, Excel, PowerPoint, and Outlook), Microsoft Project, Programming, Coding, and Application Software.
Strong analytical and problem-solving skills.
Communication (written and verbal) and interpersonal skills.
System and database administration and management skills.
Troubleshooting skills.
Planning, organizing, and prioritizing skills.
Technical reading skills.
Well-versed in User and System Administration of diverse technical mining applications.
Information Technology Programming, Structured Query Language (SQL) Scripting, Reporting, and System Management skills.
Behavioral Attributes
Accuracy and Analytical.
Follow-through.
Goal-oriented.
Takes initiative.
Lateral thinking.
Proactive.
Reliability.
Resilient.
Safety conscious.
Self-managed.
Team player.
Working Conditions The Position is located at the Ahafo South mine site. We understand no candidate will meet every single desired qualification. If your experience looks a little different from what we've identified and you think you can bring value to the role, we'd love to learn more about you!
Method of Application
CLICK TO APPLY.
Closing Date : 2nd October, 2023