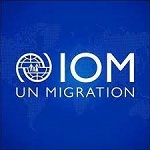 Special Vacancy Notice
Open to Internal and External Candidates
Position Title
:
CVAC Client Service Assistant (Canada Visa Application Centre)
Duty Station
:
San Salvador, El Salvador
Classification
:
General Service Staff,
Type of Appointment
:
Special Short Term Contract – G4
Graded, SST 9 months – With Possibilities of extension
Estimated Start Date
:
As soon as possible
Closing Date : January 13, 2023
Reference Code : SVN2022/014 SV
Established in 1951, IOM is a Related Organization of the United Nations, and as the leading UN agency in the field of migration, works closely with governmental, intergovernmental and non-governmental partners. IOM is dedicated to promoting humane and orderly migration for the benefit of all. It does so by providing services and advice to governments and migrants.
IOM is committed to a diverse and inclusive environment. Internal and external candidates are eligible to apply to this vacancy. For the purpose of the vacancy, internal candidates are considered as first-tier candidates.
Context:
IOM will be providing administrative visa-related services through the Canada Visa Application Centre (CVAC), aimed at making the visa application process more timely and convenient.
Under the overall supervision of the CVAC Project Coordinator and direct supervision of the CVAC Regional Coordinator programmatically and directly to the Chief of Mission administratively, the incumbent will provide administrative support for the CVAC operated by IOM.
Core Functions / Responsibilities:
Provide client services to applicants at all times, in full compliance with the Immigration, Refugees and Citizenship Canada (IRCC) contractual obligations and service standards;
Assist in providing information to the applicants: distribution of forms and checklists; provision of accurate and timely replies to applicants' enquiries through phone, email, chat and in person; assistance and guidance with value added services;
Assist in collecting visa applications and sorting the documents: verification of completeness and correctness of visa application forms; completeness check of the supporting documents; sorting of the documents with relevant checklist; assistance to applicants if the documents are incomplete;
Input visa application data: maintain an expert user level with the provided application management software, ensure quality check of collected data and generated invoices; accuracy of the tracking of passports and documents; scanning and quality check of supporting documents;
Collect visa and service fees; review correctness of payment and charge against the application management software; issuance of invoices; daily reconciliation of collected fees and invoices; secure storage of cash;
Assist in reporting services: daily reports generation and quality check of collected applications and fees; daily reports for contact centre (received calls, call-backs, missed calls etc.) assistance to VAC Team Assistant in quality check;
Delivery and collection of applications and passports: secure transfer of the visa applications and passports to/from the IRCC specified visa offices; sorting and counting of applications and passports; secure return of passports to applicants and delivery to courier;
Inform management of any problems or issues related to daily work, security issues, systems and software issues, complaints and make recommendations for improvement;
Compliance with IOM Staff Rules and Regulations and with all IOM Policies including: "IOM Standards of Conduct", "IOM Policy for a Respectful Working Environment", "IOM Policy on Reporting Irregular Practices, Wrongdoing and Misconduct", "IOM Confidentiality Agreement", "IOM Data Protection Principles", "IOM Information Security Policy";
Perform any other related duties that may be assigned by the Team Assistant or VAC Management.
Required Qualifications and Experience
Education and Experience
High school diploma with four years of relevant experience; or,

University degree in the above fields with two years of relevant professional experience.

Experience in managing a team;
Experience in migrant-related programmes OR visa related services;
Experience in customer service; and,
Experience in liaising with governmental and diplomatic authorities and national and international institutions.
Languages
Fluency in Spanish and English (oral and written)
Required Competencies
The incumbent is expected to demonstrate the following values and competencies:
Values
Inclusion and respect for diversity: respects and promotes individual and cultural differences; encourages diversity and inclusion wherever possible. – Integrity and transparency: maintains high ethical standards and acts in a manner consistent with organizational principles/rules and standards of conduct. – Professionalism: demonstrates ability to work in a composed, competent and committed manner and exercises careful judgment in meeting day-to-day challenges.
Core Competencies – behavioural indicators level 2
Teamwork: develops and promotes effective collaboration within and across units to achieve shared goals and optimize results. – Delivering results: produces and delivers quality results in a service-oriented and timely manner; is action oriented and committed to achieving agreed outcomes. – Managing and sharing knowledge: continuously seeks to learn, share knowledge and innovate. – Accountability: takes ownership for achieving the Organization's priorities and assumes responsibility for own action and delegated work. – Communication: encourages and contributes to clear and open communication; explains complex matters in an informative, inspiring and motivational way.
How to apply
HOW TO APPLY:
External Candidates that comply with the profile will need to send the Resume and a letter of interest to [email protected] by by January 13, 2023 at the latest, referring to this advertisement.
IMPORTANT:
Internals of the Organization and NMS candidates, as well as external female candidates, will be considered as first-tier candidates. This vacancy is also open to second-tier candidates.
The appointment is subject to funding confirmation.
Appointment will be subject to certification that the candidate is medically fit for appointment, accreditation, any residency or visa requirements, and security clearances.
The Contract contains 16 Service standards that are to be met to varying levels and timelines. Failure to do so may result in the imposition of financial penalties by IRCC. The employee will ensure adherence to these service standards. Failure to do so will be cause for performance improvement procedures to be implemented in line with IOM's HR policies. Consistent poor performance resulting in non-compliance with the service standards could, in some circumstances, result in removal from the VAC and lead to eventual dismissal.
KEEP IN MIND:
The motivation/cover letter should be a maximum of 1 page long and in English. It should state the position(s) you are applying for – The CV should be a maximum of 2 pages long and in English. – Only the applications that comply with the required profile will be taken into consideration. – Those applications received after the due date or the ones that don't include the name of the position, will not be considered.

This vacancy is open for local staff or international staff with legal permit to work in the Country. – The attachment shouldn't weight over 2 MB.
Posting period:
From .30.12.2022 to 13.01.2023