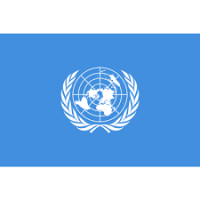 Closing date: Tuesday, 9 May 2023
Posting Title: Evidence Reviewer
Department/Office: INDEPENDENT INVESTIGATIVE MECHANISM FOR MYANMAR
Duty Station: GENEVA
Posting Period: 02 May 2023 – 10 May 2023
Job Opening Number: 23-INDEPENDENT INVESTIGATIVE MECHANISM FOR MYANMAR-208081-Consultant
United Nations Core Values: Integrity, Professionalism, Respect for Diversity
Result of ServiceProvide analyses following a review of the evidentiary materials collected by the Mechanism identifying material pertinent to the mandate of the Mechanism.
Work LocationHome-based
Expected duration4 months
Duties andResponsibilities
This position is with the Independent Investigative Mechanism for Myanmar (IIMM), within the Collection, Analysis and Sharing Section (CASS). The IIMM is based in Geneva, Switzerland. The Evidence Reviewer will report to the Senior Legal Officer, CASS and is responsible for the performance of the following duties:
 Review materials in possession of the Mechanism, including written documents, videos, audio files and any other forms of information, including those from social media, in the Myanmar language, analyzing their relevance and use, in accordance with relevant guidelines;
 Support the process of information and evidence review, preparing summaries of relevant materials from Myanmar language into English for future sharing with third parties;
 Propose relevant search terms in Myanmar language to expedite review of materials;
 Work in the information and evidence databases, identifying duplicates and interconnection of materials from multiple sources;
 Use specialized analysis software to record searches, analysis and findings, and to check information;
 Contribute to the development of internal analytical products and other internal documents including incident assessments files;
 Review and analyse material in order to provide timely support to Mechanism investigative teams in mission;
 Consult and coordinate with other reviewers, analysts, investigators, legal officers and supervisors to assure conformity and consistency with internal guidelines;
 Maintain organised files and work accurately and efficiently to meet tight deadlines; and
 Perform any other duties as may be directed by the supervisor.
Qualifications/special skillsAn Advanced University degree in law, social sciences, translation or related subject. Study of criminal law/public international law/international criminal law is desirable. A first-level degree in combination with two additional years of qualifying work experience may also be accepted in lieu of the advanced university degree. A minimum of five years of experience working on matters relating to the legal, human rights, humanitarian or security situation in Myanmar, including investigation, documentation, evidence review or analysis work, is required. Experience in monitoring and review of material from social media platforms is desirable. Experience in translation and analysis of social media content in Myanmar language is desirable. Experience in reviewing evidentiary materials in an international tribunal or other relevant judicial/prosecution environment is desirable. Awareness of the political, historical and/or cultural context of Myanmar, including the nature of discourse on social media, is desirable. Knowledge of specialized analysis software is desirable.
LanguagesEnglish and French are the working languages of the United Nations Secretariat. For the positions advertised, fluency in English and Myanmar language (Burmese) is required. Knowledge of another local language of Myanmar such as the Kachin, Rakhine, Rohingya and/or Shan languages is desirable.