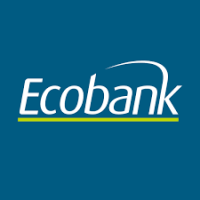 Company: Ecobank Transnational Incorporated
Location: Ghana
State: Jobs in Accra
Job type: Full-Time
Job category: Banking Jobs in Ghana
Job Description
Enterprise Architecture constitutes a reference for any investment on technology solutions. Therefore, Enterprise architects are expected to be aware of the technology and business trends to be able to play an advisory role.
They are also expected to ensure that investment in technology is done in a coherent and focused manner aligned with organization's vision. This leads to enhanced business processes, optimized technology components, capability reusability and cost savings.
By ensuring that architecture governance is done in an appropriate manner, enterprise architects help control the IT landscape while enabling the delivery of business value through technology.
Recommends and participates in activities related to the design, development, and maintenance of the Enterprise Architecture
Recommends and participates in the design and implementation of standards, tools, and methodologies.
Participates in the design and implementation of IT service management standards, tools, and methodologies.
Assists on the management, use and maintenance of IT/technology architecture models.
Develops and maintains architecture artefacts using appropriate EA tools and frameworks.
Collaborates with all relevant parties to review the objectives and constraints of new solutions and to determine conformance with the EA principles.
Assists on research of solutions for technical requirements and business needs.
Shares best practices, lessons learned and constantly updates the technical system architecture requirements based on changing technologies, and emerging vendor products and solutions.
Assists in implementing the strategy for the development of IT/technology architecture work.
Recommends and participates in the development of architecture blueprints for related systems.
Controls the management and the maintenance of IT/technology architectures
Proven versatility across multiple technologies, applications
Ability to positively influence the design of systems and technology solutions
Ability to represent systems using high quality architecture artefacts and models
Develop of EA artifacts e.g., system architectures, sequence diagrams etc. for various initiatives
Submit Weekly Matrix showing the various initiatives undergoing Design Coordination Process
Contribute to monthly EA Report
Maintain Enterprise Architecture repository
Background/Experience
Graduate with a minimum bachelor's degree in a technology-oriented field of study
5 to 8 years minimum of progressive experience in software development, hardware engineering and/or enterprise/solution architecture and/or implementation in a large-scale environment
Well versed in state-of-the-art principles of architectural modelling, service-oriented architecture, and software design and development
Good knowledge of the banking industry, products, and trends
Extensive knowledge of software or infrastructure planning and operations, design, and deployment, as well as system life cycle management
Excellent knowledge of current and emerging technologies, technology directions on the financial industry
Advanced knowledge of business operations and processes
Ability to translate the business strategy into architectural designs to guide the technology roadmap.
Specific Job Skills
Technology leadership coupled with business acumen.
Ability to clearly understand the business strategy and roadmap.
Advance knowledge of MS VISIO is required.
Certification in TOGAF, ARCHIMATE, COBIT, ITIL is an added advantage.
Good people management skills with proven ability to drive results through people.
Ability to interact with senior level professionals within the organization.
Strong interpersonal skills and the confidence and ability to influence and negotiate.
Ability to work in a high-pressure environment and deliver results within tight deadlines.
Excellent oral and written communication skills, including the ability to explain technology solutions in business terms, establish rapport and persuade others.
Fluent in English or French. A good working knowledge of the second language is an added advantage.
Method of Application
CLICK TO APPLY
Closing Date : 30th November, 2023