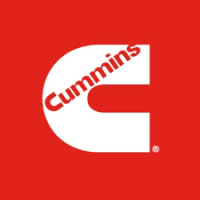 Company: Cummins Inc
Location: Ghana
State: Jobs in Accra
Job type: 

Full-Time

Job category: Engineering Jobs in Ghana
Job Description
We are looking for a talented ENGINE FIELD SERVICE TECHNICIAN to join our team specializing in SERVICE for our DISTRIBUTION BUSINESS SEGMENT in ACCRA, GREATER ACCRA, GHANA .
In this role, you will make an impact in the following ways:
Completes preventative maintenance and/or basic repair activities on engines and related components at the customer site with minimal direction.
Applies documented procedures and policies to complete complex repairs, including identifying and preparing required parts and tools.
Disassemble, inspect, clean and reassemble engines and /or engine components and performs preventative maintenance based on assessment of engines.
Engages with customer in a courteous and professional manner.
Completes required documentation, such as work completed documents, time sheets, warranty claims, quality documents via handwritten forms or business system input screens.
Adheres to all relevant Health, Safety & Environmental policies, procedures and legislation and reports any issues / incidents to their supervisor.
Qualifications; Recruitment 
Apprentice Trained Engine Technician (Preferred).
Vocational diploma from relevant technical institution.
Locally valid driving license (Preferred).
Intermediate level knowledge of and/or experience with engine products required. 3-5 years of experience.
Job SERVICE
Primary Location Ghana-Greater Accra-Accra-Ghana, Accra, Cummins Distributor
Job Type Shop
Recruitment; Job Type Technician
Method of Application
CLICK TO APPLY
Closing Date : 15th November, 2023