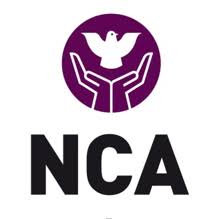 Norwegian Church Aid ('NCA') is a member of the ACT Alliance and works with people and local actors, especially Faith-based actors in many countries where it works in their struggle to eradicate poverty and injustices. We provide humanitarian assistance in disasters and work for long-term development in local communities and societies. In order to address the root causes of poverty, we advocate for just decisions by public authorities, businesses and religious leaders.
NCA has a presence in Nigeria to respond to the Humanitarian crisis in Northeast Nigeria. NCA has its core competencies in Gender Based Violence and Water Sanitation and Hygiene. NCA has its strengths in works and invest in local partners ensures building their capacities are built from the onset of response, in order to enable them to have the capacity to respond in a long-term intervention including recovery and development. We provide emergency assistance in disasters, work for long-term development in local communities and address the root causes of poverty, we advocate for just decisions by public authorities, business and religious leaders. Norwegian Church Aid is an ecumenical diaconal organisation for global justice. We work to help the poorest and those in need, regardless of their creed, race, political or religious affiliation.
We are recruiting to fill the position below:
Job Title: Engage (CEFM) Trainer for Nigeria
Location: Maiduguri, Borno
Employment Type: Contract
Background
Norwegian Church Aid (NCA) has been operating in northeast Nigeria since 2017, delivering integrated humanitarian assistance in WASH, Sexual and Gender Based Violence (SGBV), and Adolescent Sexual and Reproductive Health (ASRH) in conflict-affected areas in Borno LGAs. NCA has rich experience in providing services in preventing and responding to violence against women and girls with a vision of:Women and girls live in a world where they are valued and respected members of their community and able to: live free from violence and inequality; pursue their potential, and exercise their rights to their own safety, equality, and voice. It approaches this through its specialized Gender Based Violence (GBV) programming. NCA have been implementing GBV in Northeast, Borno States – Dikwa, Pulka and Monguno LGAs camps since 2017.
NCA GBV program activities include psychosocial support and risk mitigation activities through well elaborate and tested GBV prevention approaches (Male Engaged, SASA! Together), and specialized case management for survivors of gender-based violence (GBV).
The program is designed to ensure women and girls are better protected and empowered to access opportunities, services, and support responsive to their needs. A key element of NCA's programming is the provision of survivor centered comprehensive case management including psychosocial support to survivors of violence who access services.
Purpose of the Training
NCA has designed a holistic resource to support NCA Country Offices to prevent and respond to CEFM within existing GBV programmes (focusing on humanitarian settings). The CEFM toolkit, called ENGAGE aims to empower and provide additional support to adolescent girls, mobilise families and communities including religious leaders and adolescent boys, whilst improving the capacity of frontline workers.
The ENGAGE toolkit is currently being piloted in Iraq and Somalia, with activities anticipated to be complete by November 2022.
NCA Nigeria Office is currently prepositioning to integrate ENGAGE into their existing GBV program from 2023, complementing and enhancing work on challenging harmful gender norms, and providing life skills initiatives for adolescent girls.
Before implementing the activities in this toolkit, it is essential that facilitators and caseworkers participate in an initial training, which provides an in-depth overview of the activities and tools to support implementation, monitoring and evaluation. Training for 5 different activities, plus additional core modules is expected to take 8 days.
Expected Deliverables and Outputs
Expected deliverables include:
Conduct 8 days ENGAGE curriculum training for NCA and partners GBV staffs.
To build the capacity of the staffs in thematic areas on CEFM to better facilitate the ENGAGE curriculum.
Compile and share ENGAGE training reporting to GBV Manager
Time frame:
The expected trainer to provide 8 days trainings for the targeted staffs in November 2022
Key Qualifications
Requirements
MA in Social science, Health or Education
3-5 years' experience as TOT trainer on GBV, CEFM, social norms, Gender
Experience working and facilitating in GBV prevention and response programs and training
Experience in the Humanitarian setting
Fluent in English and Hausa,
Skills Required:
Interpersonal Skills: The Trainer should have strong interpersonal skills to enable the establishment of relationships with GBV Staffs and this involves respect for and sensitivity to local cultural norms and practices.
Confidentiality: The Trainer should uphold high level of confidentiality and provide a conducive environment for the training participants to learn and share.
Preference for candidates with strong skills as Trainer of Trainer on GBV, Social norms,
Only applicants with proven experience conducting trainings will be considered
Flexible and tolerant
Selection Criteria Includes:
Proven experience in capacity building and facilitating trainings, specifically related to GBV programming
Excellent organizational and communication skills.
Understanding of issues related to GBV, gender equality and Child, early and forced marriage (CEFM)
Strong facilitation skills and ability to provide practical and constructive feedback to training participants on facilitation skills
Enthusiastic and ability to keep training participants motivated
Ability to write accurate and useful training report after completion
Application Closing Date
31st October, 2022.
Method of Application
Interested and qualified candidates should forward their CV to: [email protected] using the position as subject of email.
Note
Also, interested applicants should submit the following along with their application:
Detailed CV and cover letter, highlighting your previous consultancy work
Attach professional certificates attained
Submission of Financial offer / renumeration.