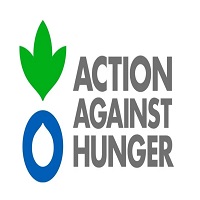 Action Against Hunger | ACF International, a global humanitarian organization committed to ending world hunger, works to save the lives of malnourished children while providing communities with access to safe water and sustainable solutions to hunger.
Position Details
Reporting to: Deputy Head of Department Logistics – Infrastructure
Proposed start date: November 2022
Work location: Abuja, FCT
Starting Basic Salary: 421,594 NGN per month (excluding other benefits)
Key responsibilities:
Building electrical assessment using the diagnosis tool of Action Against Hunger, local regulation, and rules of the art;
Design works to be done to ensure that electrical installations are stable and safe for persons and equipment;
Write technical specifications in case of subcontracting works concerning heavy rehabilitations;
Conduct check on energy system for energy production;
Verify generators are in good working condition, report when maintenance is not done properly, report if installation condition need to be adapted;
Diagnose malfunctioning power supply equipment and report faults/findings;
Function as the team lead for all electrification project if carried out internally;
Supervise all electrification project undertaken by a third party;
Propose and budget for all expected electrification project;
 Request necessary means to perform emergency works when hazardous situation is discovered;
Perform emergency works and repairs after getting appropriate means (parts and/or budget).
Position Requirements:
Minimum of a Bachelor degree/Higher National Diploma in Electrical/Electronics Engineering or related fields;
Professional certificate(s) and/or trainings in the energy/electrical field;
Licensed by at least 1 local engineering regulatory body (COREN, NSE);
Minimum of 4 years work experience in similar responsibilities is required;
Previous experience working for NGOs an asset, particularly international related NGOs;
Capacity for analysis, synthesis and reporting of large amounts of information;
Excellent attention to detail, highly organized, rigorous, self-motivated, strong sense of responsibility, ability to work independently;
Strong verbal, written and communication skills, approachable, diplomatic, able to maintain confidentiality, able to work effectively in diverse, cross-cultural teams in a complex, multi-site work environment;
Fluency in English.
Method of Application
Interested and qualified? Go to Action Against Hunger | ACF-International on acfinternational.applytojob.com to apply