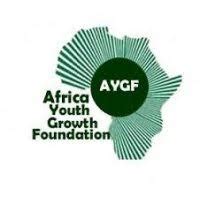 Africa Youth Growth Foundation is a regional Non-Governmental Organization in Abuja for youth growth, development and empowerment, with a mission of building an African society through constructive engagement with stakeholders expand opportunities for self-development and realization among the youth.
Experience 7 – 10 years
Location Abuja
Role description:
The Education Advisor is responsible for technically leading Africa Youth Growth Foundation (AYGF) Programs, in both humanitarian and development contexts, working closely with other thematic advisors and relevant units. The advisor will play a leading role in initiating innovative project ideas, designing and writing up technically sound proposals; developing  and roll out technical guidelines, tools and systems to ensure program quality and education outcomes on children; playing the leading role in internalizing, mainstreaming and rolling out of programming principles; ensuring the development and application of robust education quality bench marks across all projects whereby implementation and monitoring of projects guided through the roll out of the quality benchmarks; assessing and building the capacity of education staff involved in implementation of projects to ensure the quality and outcomes of projects on the at delivery levels; generate and present high quality evidences for learning, advocacy of donors and policy actors; undertaking effective and impactful representation in national and regional education platform.
Experience and Skills
The ideal candidate must possess a master's in education with experience in the NGO sector
At least 10 years' experience of leading the design and quality implementation of major humanitarian and development programs in education
Thorough understanding of the education sector in Nigeria/Africa
Familiar with education systems (humanitarian/cluster systems as needed) for ex.  The key issues related to Sustainable Development Goal – to ensure inclusive and equitable quality education and promote lifelong learning opportunities for all.
Proven experience and competencies in writing high quality and winning proposals, technical education papers including research Demonstrated program design, monitoring and evaluation skills, including designing pathways to sustainable impact at scale.
Proven experience in undertaking education needs assessments and baselines
Skilled at networking, representation and partnership development in order to promote learning, strengthen civil society and mobilize resources and evidence learning documents
Able to generate and use data and evidence to innovate, deliver, learn and share what works and what doesn't work for children
Experience in supporting humanitarian preparedness, response and recovery
experience in training, capacity building, and mentoring
Fluent in English and have a high level of English writing skills.
Method of Application
Interested and qualified candidates should forward their CV to: [email protected] using the position as subject of email.