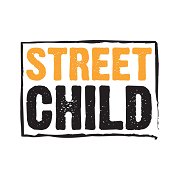 Street Child is a UK charity working to protect vulnerable children and improve access to education in some of the poorest communities in the world.  We work in Sierra Leone, Liberia and Nepal and since November 2016, Street Child has been involved in the Humanitarian response in North East Nigeria.
Street Child works in the fields of education, child protection and livelihoods, working to deliver sustainable solutions and create maximum impact. Our work combines counselling, family mediation, business support, school building, teacher training and child protection.  We were a key player in the Ebola crisis and led the global response for children orphaned by Ebola in Sierra Leone and Liberia. We deliver all our programmes through local partners and, since 2008, together we have built/renovated over 200 schools and are now helping to educate over 40,000 young people.
We are recruiting to fill the position below:
Job Title: ECW Project Manager
Location: Maiduguri, Borno (including frequent field visits)
Reports to: Education Programmes Manager
Working Hours: Monday to Thursday 8:30am – 5:15pm, Friday 8:30am – 1:30pm
Background
Street Child believes that every child deserves the chance to go to school and learn. Our projects focus on a combination of education, child protection and livelihood support to address the social, economic and structural issues that underpin today's education crisis.
We partner with local organisations and communities to deliver our locally rooted programmes, using evidence to drive learning and the refinement and scale up of programmes to create maximum impact for the most children at the lowest cost.
We pride ourselves on being willing to go to the world's toughest places where others won't, including remote, hard-to-reach areas and fragile, disaster-affected states across sub-Saharan Africa and South Asia. Since 2008 we have helped over 338,000 children to go to school and learn and supported over 29,000 families to set up businesses so they can afford the cost of educating their children.
Role Purpose
We are looking for a dedicated Project Manager to lead the final 2 years of a 3-year ECW Multi-Year Resilience Programme delivered in a consortium partnership.
The project seeks to provide quality inclusive education for conflict affected children across the Bay states, providing access to education, building capacity of teachers, and strengthening protection mechanisms. Street Child's primary areas of operation will be in Borno, Adamawa and Yobe.
Street Child also integrates Child Protection to ensure children learn in a safe and protective environment in school and at home and aligned with the commitment to the localisation agenda, Street Child will implement together with six local organisations we have been working together in the last two years.
The main responsibility of the project manager will be to manage and coach project staff and implementing partners to deliver high quality programming and progress the project implementation against the work plan and the objectives, achieving timely project outputs and outcomes.
The project manager will work under the support and supervision of the Emergency Response Manager and will submit regular reports with evidence of the progress.
The position requires proven capacity of project delivery, effective team management and effective partner management at a senior level.
The ideal candidate would have a strong background in Education, good communication skills, and excellent leadership abilities.
Analytical thinking and the capacity to research innovative intervention methods, as well as creativity and flexibility are also expected.
Key Responsibilities
Project Implementation (60%):
Overall implementation of Street Childs ECW MYRP, in coordination with Emergency Response Manager
Development of work plans with Street Child team and implementing partners to reflect quarterly activity planning and budget forecasting in line with the timeline of the project.
Development of Street Child quarterly requisitions with support from finance team and in coordination and alignment with implementing partners activity planning.
Ensure timely requests for procurement and logistics are made to the operations team in order to effectively implement activities.
Monitoring of all activities implemented by Street Child and partner staff, ensuring they are contributing to the targets and indicators outlined in the programme documents and results framework.
Ensure that all activities implemented are in line with budget expenditure and forecasting.
Report any issues with project implementation to Education Programmes Manager with suggestions for innovative solutions to challenges as they arise.
Delegation of clear roles and responsibilities for Street Child Education Officers, with delivery of practices for monitoring and feedback of performance, including support and mentoring for professional development.
Effective management of implementing partners, through strong leadership of project team to manage and support implementing partners, in collaboration with the finance team, M&E team, Education programmes manager and Partnerships Officer.
Reporting (30%):
Preparation of internal narrative progress reports on a monthly and quarterly basis, including submission of project case studies.
Preparation of donor narrative progress reports on a quarterly, midterm and annual basis, or additionally as requested.
Submission of donor financial reports in coordination with Street Child Finance Team on a quarterly, midterm and annual basis, or additionally as requested.
Ensure that implementing partners are submitting monthly narrative progress reports to Street Child in a timely manner, with support and guidance to improve reporting capacity.
Conduct monthly BVA's and forecasting with Education Programmes Manager and Finance team to ensure spending is in line with project timeline and activities implemented are in line with the work plan.
Conduct monthly BVA's with the implementing partner to ensure accuracy of spending and identify any clear areas of over or underspend that may effect the project delivery timeline.
In coordination with MEAL team, prepare for required baseline, midline and endline assessment.
Ensure there is a functioning information pathway with submission of project data, MoV's and activity reports to MEAL team in order for verification checks to be carried out.
Leadership (10%):
Display excellent interpersonal, listening and communication skills among colleagues, partners, and external stakeholders.
Demonstrate ability to work and deliver under pressure and tight deadlines.
Demonstrate ability to work in flexible, sub-optimal, stressful, and unstable environment.
Ensure safeguarding practices are adhered to by Street Child and implementing partner teams, and immediately report any concerns.
Education / Qualifications 
Master's Degree in Social Science, Education or equivalent
Experience and Knowledge:
Experience (at least 4 years) working in international development in programme management roles.
Experience (at least 2 years) of working in North-East Nigeria on the emergency response in education or other relevant sectors.
Experience in managing sizable teams.
Proven evidence of having led the delivery of successful programmes, ideally with a budget of $1m or above
Skills and Abilities:
Strong analytical, reporting, strategic thinking, and planning skills.
Strong monitoring and evaluation skills/experience
Demonstrable knowledge of project cycle management and results framework. Knowledge and ability to apply INEE standards an advantage Other
Fluency in English (written and spoken) and excellent writing skills. Hausa and additional local language skills are highly desirable
Application Closing Date
17th November, 2022.
How to Apply
Interested and qualified candidates should forward their CV to: [email protected] using the Job Title as the subject of the email.
And
Click here to apply online
Note
Street Child Nigeria does not charge any fees for recruitment and does not use any employment mediator.
Female candidates and candidates whose state of origin is Borno are strongly encouraged to apply.
Canvassing attempt at any stage of the recruitment process will lead to direct disqualification and blacklisting.