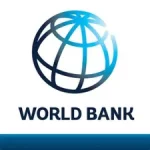 Closing date: Thursday, 4 May 2023
Economist
Job #: req22254
Organization: World Bank
Sector: Economics
Grade: GF
Term Duration: 3 years 0 months
Recruitment Type: International Recruitment
Location: Washington, DC,United States
Required Language(s): English
Preferred Language(s): Closing Date: 5/5/2023 (MM/DD/YYYY) at 11:59pm UTC
Description
Working at the World Bank Group provides a unique opportunity for you to help our clients solve their greatest development challenges. The World Bank Group is one of the largest sources of funding and knowledge for developing countries; a unique global partnership of five institutions dedicated to ending extreme poverty, increasing shared prosperity and promoting sustainable development. With 189 member countries and more than 120 offices worldwide, we work with public and private sector partners, investing in groundbreaking projects and using data, research, and technology to develop solutions to the most urgent global challenges. Visit www.worldbank.org.
World Bank Group's Investment Climate global team is looking for a microeconomist with a background in private sector development and investment climate, and experience in green economy, sustainability, and climate change. to lead a range of analytical and operational engagements.
BACKGROUND: The World Bank Group's Finance, Competitiveness & Innovation Global Practice (FCI) combines expertise in the financial sector and private sector development to foster private-sector led growth and help create stable, resilient and inclusive markets in client countries. Through this work, FCI strengthens the World Bank Group's evolving approach to development finance: to maximize finance for development and to leverage private sector investments for sustainable and inclusive growth. FCI focuses on seven thematic areas: Competitiveness; Investment; Trade; Crisis & Disaster Risk Finance; Financial Access & Inclusion; Financial Stability & Integrity; and Long Term Finance.
The Investment unit (ETIIC) provides evidence-based support across its three pillars: business regulation aims to help countries foster an "investment-grade" business environment; investment policy and promotion aims to attract and maximize the benefits of private investment for development; and firm dynamics seeks to analyze and support firm growth and productivity.
DUTIES AND RESPONSIBILITIES: The selected Economist, with a specialization in applied microeconomics, will be based in Washington, DC. S/he will be a member of the ETIIC Team, working closely with Senior and Lead Economists and Private Sector Development Specialists in the unit under the general guidance of the ETIIC Practice Manager. S/he will be a motivated and dynamic professional, with solid analytic skills and policy-relevant experience, knowledge in working with firm-level dynamics and applied research, excellent client engagement, and team spirit skills, working as part of the ETIIC unit and in collaboration with other FCI global and regional teams. The key responsibilities will include but are not limited to:
 Support the unit's work on foreign direct investment analytics with a particular focus at the interaction of environmental sustainability and investment climate policies.
 Lead the unit's annual harmonization and analysis of several FDI databases.
 Conduct analytical research as required by the ETTIC work program and by the FCI agenda. In particular produce policy research papers and country -and regional reports on a variety of investment competitiveness topics, including chapters in the future editions of the Global Investment Competitiveness Report.
 Contribute to the team's various analytical initiatives, including business surveys, policy and regulatory assessments, and impact evaluations.
 Provide operational cross-support through joining project teams and contributing to the design and implementation of investment policy offering and projects, to bring the latest intellectual thinking to the operational level and vice versa.
 Support the policy reform dialogue with Government authorities and development partners on select topics, including advising governments on formulation and implementation of various investment climate policies.
 Contribute to the flagship WBG analytical and diagnostic reports in select countries; the reports include Strategic Country Diagnostics, Public Expenditure Reviews, Country Economic Memoranda and Country Private Sector Diagnostics.
 Contribute to the development of collaborative partnerships with external stakeholders and other World Bank Group teams involved in private sector development and competitiveness work in client countries.
 Oversee consultants contributing to the analytical requests in the topics above.
 Contribute to other research and analytical investment climate initiatives, as requested.
Selection Criteria
 Advanced degree in economics or related disciplines
 At least 3 years of relevant work experience in topics related to the job description, or a minimum of 7 years of experience if the candidate holds a master's degree.
 Demonstrated pertinent analytical skills and in-depth knowledge of investment climate policy areas (esp. foreign investment, business regulation) and capacity to influence country policy discussions. Knowledge of related areas (e.g., climate change, trade policies, tax policies, etc.) is a strong advantage.
 Ability to understand and analyze complex policy problems and develop innovative approaches. Experience with the design, implementation, and evaluation of policies and programs to promote countries' investment climate is a plus.
 Well-developed interpersonal and team working skills; ability to operate effectively both as a program leader and unit team member; initiative, persistence and positive attitude;
 Fluency in English is essential, and capacity in other widely-used languages (e.g. French, Portuguese, Spanish or Arabic) is desired.
World Bank Group Core Competencies
The World Bank Group offers comprehensive benefits, including a retirement plan; medical, life and disability insurance; and paid leave, including parental leave, as well as reasonable accommodations for individuals with disabilities.
We are proud to be an equal opportunity and inclusive employer with a dedicated and committed workforce, and do not discriminate based on gender, gender identity, religion, race, ethnicity, sexual orientation, or disability.