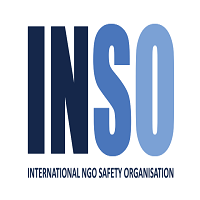 International NGO Safety Organisation (INSO) – Founded in 2011, the International NGO Safety Organisation (INSO) is a British charity that supports the safety of aid workers by establishing safety coordination platforms in insecure contexts. INSO provides registered NGOs with a range of free services including real-time incident tracking, analytical reports, safety related data and mapping, crisis management support, staff orientations and training.
We are recruiting to fill the position below:
Job Title: Driver
Location: Abuja
Job Summary
The purpose of this position is to ensure the transporting of goods and persons safely toward their destination.
The Driver also supports for basic administration management, such as procurement and purchases.
This position reports to the INSO Logistics and Procurement Officer.
The Driver position is a highly rewarding role, offering a unique opportunity to work in a close-knit team giving support in relation to the provision of safety services to the NGO community.
Major Responsibilities
Driving:
To operate INSO vehicles as directed by the Logistics and Procurement Officer
To assist the Logistics and Procurement Officer in travel and Fleet Management.
To assist the Logistics and Procurement Officer in Procurement processes, including purchase, accommodation and travels
To maintain high standard of service to both internal and external guests.
To ensure punctuality and safe transport;
To observe the road, traffic laws and regulations of Nigeria.
Ensure that safe driving practices are adhered to including local driving codes and
internally agreed standards.
Alcohol must not be consumed or present whilst on duty
Car Security & Maintenance:
Ensure vehicle is kept clean, tidy and in good working condition always
Ensure vehicle is kept secure at all times
Ensure vehicle is given regular/day-to-day maintenance checks: check oil, water,
battery, brakes, tyres, etc.
Ensure vehicle repairs are carried out properly by official manufacturers specifications
Prepare and submit vehicle monitoring report, including records of vehicle operations,
maintenance, expenses, mileage, at end of each month
Assist the Logistics and Procurement Officer to ensure vehicle insurance and registration is updated according to schedule
Car Logbook Maintenance:
Log official trips, daily mileage, gas consumption, oil changes, etc;
Provide assistance to the Administrative team, including but not limited to:
Facilitating immigration and customs formalities as per requirements
Delivering goods and correspondences, carrying parcels, packages, delivery and collection of official documents as per required
Any other tasks that may be assigned to you.
Mandatory Requirements
2 years' work experience as a driver
Valid Driving License and existing ability to drive 4×4 vehicles with manual gear.
Basic knowledge of administrative processes.
Fluent in spoken and written English and Hausa.
Computer literate.
Preferred Characteristics:
2 years' work experience in INGO as a driver.
Key Personal Competencies:
A good listener
A good communicator
Ability to Prioritize and work with less supervision
Team player
Excellent interpersonal skills.
Application Closing Date
4th October, 2022.
Method of Application
Interested and qualified candidates should send their complete Applications to: [email protected] using "INSO Driver – Abuja" as the subject of the email.
Applications should include:
Up-to-date CV (maximum 3 pages).
Cover letter (1 page max) – specifying how you meet the mandatory requirements, your motivation in applying and what you hope to bring to INSO.
Note
Only shortlisted candidates will be contacted after the closing date.
Female candidates are strongly encouraged to apply.
Please do not send any additional information (certificates, other writing samples, etc.) and keep the total size of your application under 2MB if possible.