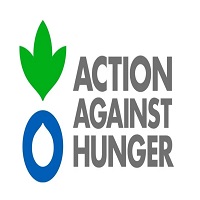 Action Against Hunger is the world's hunger specialist and leader in a global movement that aims to end life-threatening hunger for good within our lifetimes. For 40 years, the humanitarian and development organization has been on the front lines, treating and preventing hunger across nearly 50 countries. It served more than 21 million people in 2018 alone.
We are recruiting to fill the position below:
Job Title: Deputy Head of Department – Food Security and Livelihoods
Location: Maiduguri, Borno
Job Type: Full Time
Reporting to: Head of Department – Food Security and Livelihoods
Unit: Programmes – FSL
Proposed Start Date: October 2022
Level: Manager / Supervisor
Reporting to: Head of Department Food Security and Livelihoods
Job Summary
We are currently looking to fill the role of Deputy Head of Department Food Security and Livelihoods who will be responsible to support the Food Security Livelihoods Head of Department (FSL-HoD) in developing the country strategic direction and focus, technical strategy and fostering innovations for the food security and livelihoods programmatic area in AAH Nigeria Mission.
The role holder will be the primary focal point for all FSL related engagement and external coordination for AAH in NE Nigeria.
The position will be based in Maiduguri, Borno state and may require occasional travels depending on access and security.
Key Responsibilities
Provide support to the FSLHoD in developing the National Food Security and Livelihoods Technical Strategy in consultation with DCD program, Country Director and HQ.
Engage with key state stakeholders such as World Food Programme (WFP), Food and Agriculture Organization (FAO), Federal Ministry of Agriculture and Rural development, Food Security Sector (FSS), Cash Working group (CWG), Early Recovery and Livelihoods working Group (ERLWG) among others, in coordinating activities, advocating for policies and ensuring the representation of AAH's strategic positioning.
Support the FSL team in North East & North West in ensuring processes and activities to ensure quality standards of FSL are integrated in the project management cycle.
Ensures the review and editing of all program reports.
Conduct Food security & Livelihood assessments for program development.
Represent AAH in donor meetings and project field visits,  coordination meetings and technical meetings as designated by FSLHoD
Supports the FSLHoD in developing relationships and partnerships with donors and stakeholders.
Monitor the implementation of the core sector indicators on AAP that have been agreed with all nutrition sector partners;
Compilation and consolidation of all monthly FSL related cluster 5Ws and Narrative reports for the mission.
Position Requirements
Minimum of a Bachelor's Degree in Agriculture, Agricultural Economics, Animal Husbandry, Agribusiness, Soil Science, Crop Protection and Management, Agronomy or a related field OR a Degree in any other field but with a Masters degree in Food Security and Livelihoods related field of study;
Minimum of five years experience in food security and livelihoods;
Experience in Food security and Livelihood assessments including cash and market assessments in both development and emergency contexts;
Clear understanding of cross cutting issues in the field such as child, disability, gender and protection;
Proven management and coordination skills (HR, projects, and stress management);
Proven ability to translate analysis and evaluation into operational planning and strategy;
Experience with evaluations and monitoring as well as program cycle management;
Experience with research and partnership developments with universities;
Experience with donor communications;
Good diplomatic and negotiation skills;
Disciplined and able to work and arrive at decisions autonomously and with minimal guidance;
Excellent writing skills.
Starting Basic Salary
N812,290 Monthly (excluding other benefits).
Application Closing Date
13th September, 2022.
Method of Application
Interested and qualified candidates should:
Click here to apply online
Note
Our employees enjoy a work culture that promotes diversity and inclusion
Action Against Hunger provides Equal Employment Opportunities (EEO) to all employees and applicants for employment without regard to race, colour, religion, gender, national origin, age, disability or genetics.
Other benefits include but not limited to 100% health care coverage, free and direct access to Cross Knowledge e-learning platform.
This is an emergency recruitment and we are looking to fill this role as soon as possible. Candidates available to start immediately are highly preferred.
Qualified women are strongly encouraged to apply.