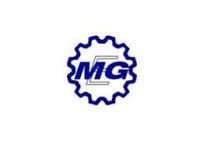 Company: Manigold Engineering Ghana Limited
Education: HND / DegreeExperience:
02 Dec-2023 Job Description
• Assists with other work processing or other tasks as needed
• Organizes documents; prepares and codes data for entry into computer system.
• Investigates and reconciles any discrepancies in files.
• Answers phone; screens calls; responds to any inquiries or transfers call to appropriate office or individual; composes correspondence in response to inquiries.
• Enters data into system via on-line terminals and other data entry devices; verifies for accuracy and completeness.
• Maintains library of any reference material needed to ensure accurate coding.
• Files material into proper location.
Qualification Required & Experience
• Familiarity with administrative duties
• Experience using office equipment, like fax machine and scanner
• Typing speed and accuracy
• Excellent knowledge of correct spelling, grammar and punctuation
• Attention to detail
• Confidentiality
• HND or higher
Location: Accra
How To Apply For The Job
All C.V. 's should be sent:
[email protected] indicating the position as the subject of the e – mail
Closing Date: 02 December, 2023