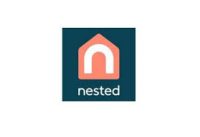 Company: Nested Shipping Ghana LTD
Job Description
• Conducting research to obtain information for incomplete documents and materials.
• Creating digital documents from paper or dictation.
• Reviewing all documents and information for accuracy and informing the supervisor of any errors or inconsistencies.
• Capturing data into digital databases and performing regular backups.
• Updating and maintaining databases, archives, and filing systems.
• Monitoring and reviewing databases and correcting errors or inconsistencies.
• Generating and exporting data reports, spreadsheets, and documents as needed.
• Performing clerical duties such as filing, monitoring office supplies, scanning, and printing as needed.
Qualification Required & Experience
• Excellent typing abilities.
• Excellent time management and multitasking abilities.
• Proficiency in data capturing and office management software such as MS Office and Google Suite.
• The ability to manage and process high volumes of data accurately.
• Good understanding of databases and digital and paper filing systems.
• Knowledge of administrative and clerical operations.
• Keen eye for detail and the ability to concentrate for extended periods.
• Excellent verbal and written communication skills.
• Degree or HND
Location: Taifa, Accra
How To Apply For The Job
All C.V. 's should be sent via:
[email protected] indicating the position as the subject of the e- mail.
Closing Date: 06 December, 2023