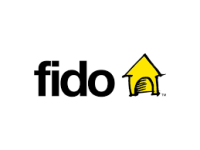 Company: Fido
Location: Ghana
State: Jobs in Accra
Job type: 

Full-Time

Job category: Administrative/Secretarial Jobs in Ghana
Job Description
There are 2B adults worldwide that don't have a bank account. 2B. That's ~40% of the world's adult population. 350M of these live in Sub Saharan Africa. They are hardworking, young, connected adults that are invisible to the traditional banking system. Fido is changing that. We are building a borderless digital bank so that everyone can access financial products like credit, savings, and payments that make lives easier and better.
Want to be an early employee in a unique consumer brand? Want to do work that has an impact on society? Join us. We build consumer products that are powered by a magical cocktail of real time mission critical ML models, behavioral psychology and financial engineering. We promote meritocracy, decide fast and commit, and worship data.
What you will do?
We are looking for a highly motivated and creative individual to join our marketing team as a Creative Content Manager. In this role, you will be in charge of briefing, curating, and managing content across multiple platforms to ensure that it resonates with our audience and aligns with our brand's tone and messaging.
Key Responsibilities:
Content Strategy: Develop and execute content strategy that supports Fido's marketing objectives. Collaborate with other teams to understand product launches, promotions, and campaign goals
Copywriting: Produce compelling and engaging copy for various channels, including websites, social media, email marketing, and more.
Social Media Management: Plan, create, and schedule social media content that drives engagement and builds our brand presence. Monitor trends, and actively engage with our audience.
Website Content: Ensure that our website is populated with informative, relevant, and up-to-date content. Work with the web development team to optimize content for SEO.
Content Calendar: Develop and maintain a content calendar to ensure regular, consistent content publication.
Analytics and Reporting: Use data and analytics to evaluate content performance and make data-driven decisions for improvements.
Quality Control: Ensure all content is accurate, well-edited, and aligned with brand guidelines.
Team Collaboration: Collaborate with designers, marketing managers, and other teams to develop multimedia content.
Requirements:
Bachelor's degree in Marketing, Communications, English, or a related field.
Proven experience in content creation and management, particularly in the finance or fintech industry.
Exceptional copywriting skills with a knack for storytelling.
Proficiency in social media platforms and content management systems.
Strong understanding of SEO and content optimization techniques.
Ability to manage multiple projects and deadlines effectively.
Creative thinker with the ability to generate unique, innovative content ideas.
Excellent communication and teamwork skills.
Proficiency with content creation tools and software.
Method of Application
CLICK TO APPLY
Closing Date : 10th November, 2023