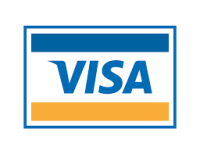 Company: VISA
Location: Ghana
State: Jobs in Accra
Job type: Full-Time
Job category: Administrative/Secretarial Jobs in Ghana
Job Description
Visa is a world leader in digital payments, facilitating more than 215 billion payments transactions between consumers, merchants, financial institutions and government entities across more than 200 countries and territories each year. Our mission is to connect the world through the most innovative, convenient, reliable and secure payments network, enabling individuals, businesses and economies to thrive.
When you join Visa, you join a culture of purpose and belonging – where your growth is priority, your identity is embraced, and the work you do matters. We believe that economies that include everyone everywhere, uplift everyone everywhere. Your work will have a direct impact on billions of people around the world – helping unlock financial access to enable the future of money movement.
Join Visa: A Network Working for Everyone.
Job Description
Dimension
Country, Ghana
Business Results, Accountable for achieving business targets through growing designated country business revenues PV/MV/CIF, and developing new business opportunities. Monitor business results of clients, anticipate challenges and take proactive ownership to accomplish country score card targets.
Contribute to the development of the West Africa strategy.
Monitor development of banking, financial services and payments industry, analyze trends and understand factors affecting current and potential business results.
Lead Visa's strategy with Government, Central Bank and regulators in Ghana.
Ensure adequate controls are in place and actively manage compliance, regulatory and reputational issues (external and Visa internal) to mitigate business, operational and brand risk.
Provide monthly tracking on results and progress for business development as part of the West Africa Leadership Team Monthly reporting.
Responsibilities
Strategic Leadership
Achieve Revenues north of Dollar 35million with expected YoY growth
Orchestrate and enable the Ghana team to define and execute a core set of strategic business priorities across the business to deliver differentiated growth
Orchestrate recurring strategic planning processes and development of long-term investment and revenue plans (e.g., MSO, AOPs, etc.) partnering with Finance and other relevant functions
Enable and lead others to structure and solve business problems, collaborating and coordinating with a range of functional stakeholders, leading cross-functional teams.
Navigate the Visa business through one of the most complex and highly regulated market, by interpreting government policies and taking adequate measures to ensure Visa remains competitive in market
Holder of the role must be persuasive, inspiring, and clear communicator with high emotional intelligence – in addition to being analytical, self-motivated, and with the ability to collaborate well with others from diverse backgrounds. The position requires the ability to apply strong analytical and critical thinking skills to solve business problems, and quickly arrive at recommendations that drive country priorities.
Manage financial performance, forecast and budgets. Grow the business by developing solutions using Visa's products and services that address clients' business needs. Identify metrics and success factors for business growth.
Monitor, analyse and develop/respond to competitor's strategies.
Cultivate close relationships with decision makers of merchants, issuers, acquirers, financial institutions, governments, central banks, regulatory institutions and partner companies (as relevant) to stay abreast of their strategies, priorities and business issues.
Represent Visa within market across sales, regulatory affairs, corporate and social responsibility by speaking at conferences and business meetings and undertaking media/public relations activities to shape perceptions of Visa. Work with regional functions to maximize utilization of Visa resources
Proactively work with regional functions (finance, product, marketing, corporate relations, merchants, digital, compliance, risk, HR) to ensure that each function is aligned and actively supports the strategic agenda of the country.
Provide integral feedback loop to regional functions and other regions on client related issues to help shape and address client needs and develop meaningful solutions
Client Leadership,
Provide oversight on country strategy and key account plans, prioritize and coordinate product, client and brand marketing initiatives in conjunction with global and local marketing team. Ensure Playbook is developed as required by each client segment and achieve intended goals and results.
Lead client sales function, ensure enterprise/country specific targets and objectives are met or exceeded (direct line responsibility for client sales)
Work with the mid-market manager to influence growth of revenues from these clients for the country.
Monitor the development of banking, financial services and payments industry, analyze trends and understand factors affecting current and potential business results of Visa. Adapt business strategy to protect existing business as well as capitalize on new opportunities
Understand and influence product positioning and pricing of Visa and competitors' products in clients' product portfolios
Develop a pipeline of innovative and differentiated product and service capabilities that are targeted at delivering enterprise objectives/strategies
This is a hybrid position. Hybrid employees can alternate time between both remote and office. Employees in hybrid roles are expected to work from the office two days a week, Tuesdays and Wednesdays with a general guidepost of being in the office 50% of the time based on business needs.
Qualifications
Batchelor's degree or equivalent qualification
12 plus years industry experience, preferably in payments
Excellent written and verbal communication and presentation skills.
Experience in client-facing roles with multiple key clients and stakeholders, ideally including financial institutions (banks), large retailers, multinationals, governments, local partners, etc.
Strong experience in the Banking/Financial Services sector/Mobile network/Fintechs / Government, card payment experience essential
Excellent knowledge of Visa, other payment systems, card products and the activities of different payment systems in the relevant markets.
Ability to manage varied indirect reporting relationships at all levels of the Visa and Client organization.
Sales Experience.
Personal Characteristics
Self-starter.
A connector of people, communities and clients within the country and across Visa.
Highest standards of ethical conduct and integrity. Proven operator in line with the following key attributes, ability to develop strong client partnerships, highly innovative & collaborative, integrity, focus on people development.
Curious, actively seeks for feedback, and willingness to learn. Open to try new things, and with a good dose of professional humility.
Role models the leadership principles and creates an environment where people can be at their best in order to build a strong community.
Additional Information
Visa is an EEO Employer. Qualified applicants will receive consideration for employment without regard to race, color, religion, sex, national origin, sexual orientation, gender identity, disability or protected veteran status. Visa will also consider for employment qualified applicants with criminal histories in a manner consistent with EEOC guidelines and applicable local law.
Method of Application
CLICK TO APPLY
Closing Date : 5th December, 2023