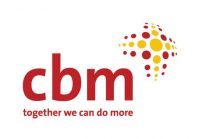 CBM is an international Christian development organisation, committed to improving the quality of life of people with disabilities in the poorest communities of the world. Based on its Christian values and over 100 years of professional expertise, CBM addresses poverty as a cause and a consequence of disability, and works in partnership to create an inclusive society for all. CBM's work is founded on the core values of Christianity, internationalism, professionalism, stewardship, honest communication and inclusion inherited from our founder, Pastor Ernst Jakob Christoffel.
Experience 3 years
Location Abuja
Location: Abuja, Nigeria; with travels to project locations
Contract duration: 2 years
Contract start: As soon as possible
Division: Programme Delivery Africa West & Center (AFWC) – Country Office Nigeria
Reports To: Country Finance Manager
2.   Main objective of the role:
Acts in the Role of an Accountant
Analyzes specific accounting issues related to business development and execution
Proposes accounting services and processes to support sound financial management and responsive servicing.
Main Tasks
Proactively manage all transactions and postings for the Country Office. He/she will create and balance accounting report periodically, coach colleagues and support on best practice in relation to financial compliance and financial reporting principles. Working in the Country Office – Nigeria, S/he takes responsibility for provision of financial support for the Country. He/she is: Responsible to provide professional day to day support services in the development and implementation of finance and accounting systems in the Country Office, ensuring compliance and strong internal controls are observed for the proper functioning of the Country Finance Department.
-time input of financial transactions into the accounting system to ensure completeness of financial reports extracted from the accounting system.
Participate in preparing and managing the financial risk of the Country office.
Prepare the Country Office payroll, and ensure tax calculations, pension and other statutory contribution are made in line with relevant CBM internal and national regulations.
Maintain internal accounting system and records, and ensure reliability and integrity of financial management information systems, documentation and reports.
Ensure that internal control procedures and donor regulations are adhered to for all cash and bank disbursements, receipts, transfers and include appropriate backup of supporting documentation.
Process all payments (bank) ensuring that proper support documents are included, and are properly approved internally before payment.
To ensure the safe keeping of all critical financial tools such as cheque books (in all currencies), receipt books and payment vouchers.
Ensure proper cash flow management to run the office, with the support  of Country Finance Manager
Review petty cash documents while observing approved standard procedures
Reconcile all ledgers, to ensure that all transactions are accurately recorded and reported.
Monitor actual versus budget, bank balances, cash balances and asset purchases, with a view to advice on any arising financial issues with potential budget holder.
As a member of the procurement committee, ensure that any purchase, lease or sale of assets is done in accordance with procurement guidelines and receives the required approvals.
Prepare and support the annual audit of Country Office accounts.
Submit timely and complete reports as per agreed timetable and in line with established reporting requirements (CBM, donor & regulatory).
In charge of proper preparation, circulation, filing and archiving of all accounting, financial and contractual documents in conformity with CBM procedures.
Observe compliance with financial regulatory requirements including statutory accounts, audit, tax filing, pension contributions, etc.
Perform any other duties as assigned from time to time by the Country Finance Manager.
Additional Responsibilities
In addition to the responsibilities outlined above, the incumbent will upon instruction by his superior (s), perform ad hoc activities which are either by their nature related to his normal duties or evolve from operational requirements.
Travel activities    ❒ yes
Responsibilities and Authority
n/a (see Authority Matrix)
3.   Requirements
Degree in Finance and Accounting, professional qualifications (ACA or ACCA) and previous audit experience will be an advantage
A minimum of three years' work experience in similar field, particularly with international NGOs or international development organization
Good understanding of accrual system of accounting
Good working knowledge of Accounting, Financial Analysis, Budgeting Procedures and cash/bank reconciliation
Excellent skills in the use of Microsoft Office programs, like Word, Excel, PowerPoint
Excellent skills in any accounting software package such as ERP, QuickBooks, etc is required
To perform all tasks in a confidential manner
Ability to prioritize work, and meet deadlines
Effective communication skills
An effective team player who is also able to work independently
Ability and willingness to learn, and to pass on information / train as required
Bilingual: Proficiency in English: professional reading, speaking and written.
Computer literate, and familiar with the use of spread sheets and accounting packages
Identification with Christian values and the mandate of the CBM
Demonstarted Experience in Microsft Office Packages (Outlook, word, powerpoint and Excel) and quickbooks.
Good financial reporting skills.
4.   Languages
English Professional proficiency
Fluent speaking in local languages knowledge is an advantage
5.   Tools
Microsoft Office Package (Word, Excel, PowerPoint, Outlook, SharePoint…) and good report writing skills.
Method of Application
Interested and qualified candidates should forward their CV to: [email protected] using the position as subject of email.