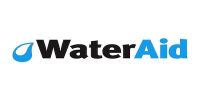 WaterAid is an international non-for-profit organization dedicated to helping people break free from poverty and disease, unlock their potential and change their lives for good through improved access to clean water, decent toilets and good hygiene. WaterAid started its operation in Nigeria in 1995. Since then it has successfully executed several intervention programmes as outlined by its objectives and has made impact in the lives of the very poor. WaterAid with the country office in Abuja currently works in Bauchi, Enugu and Plateau States with funding from various donors and partners.
We are recruiting to fill the position below:
Job Title: Country Engagement Coordinator – Nigeria
Location: Lagos, Nigeria
Job Type: Contract
Contract Type: One (1) year contract
Reports to: Resilient Water Accelerator COO
Manages: N/A
Budget responsibility: The post-holder will not have budget accountability although, they will oversee a small amount of spend related to the role (between £50-250k)
Travel: Travel may be required for 30% of time
Salary/Grade: F
Team Description (Background on the Resilient Water Accelerator)
The Resilient Water Accelerator (RWA) is a new multi-stakeholder partnership that aims to boost climate finance to build the climate resilience of 50 million vulnerable people living in water- stressed areas by 2030.
The Accelerator will enable climate vulnerable communities to secure clean and reliable water resources and services by helping design comprehensive climate-resilient water security programmes and unlock new sources of financing.
The Accelerator helps tackle three key barriers that low- and middle-income countries face in delivering on climate actions.

Investment complexities: The Accelerator addresses the need for bespoke solutions towards building resilience that does not fit with the 'large project' mentality of many private and public financing institutions; and aims to develop and implement projects at the community level.
Enabling environment' challenges: The Accelerator recognizes that most in-need hotspots often lack the strong enabling environment (due to institutional weakness, risks, or high upfront costs) that investors require; and aims to strengthen the enabling environment for bringing in diverse sources of investment by strengthening the transparency and building up financial architecture to a level where public and private investors can feel confident their financial commitments will achieve climate resilience through multi-sectoral collaboration and enhanced sustainable water security
Lack of collaboration: The Accelerator aims to facilitate innovative collaboration that brings together a wider range of stakeholders within countries and globally and creates multi- sectoral solutions for build climate resilience

The Accelerator is currently being led by an interim Steering Committee including the African Development Bank, Arup, Global Water Partnership, Sustainable Markets Initiative, Government of the Netherlands, UK Government, WaterAid, and World Resources Institute.
The Accelerator has set some ambitious goals to be achieved by COP27, including raising up to $20 million in programmatic funding and launching activities in 5 locations – Bangladesh, Ethiopia, Malawi, Mozambique, and Nigeria.
Through partner organizations, the Accelerator has identified a liaison manager for each priority country to gather intelligence and kickstart conversations with key stakeholders. As we start preparing to launch activities in-country, we are looking to hire a country engagement coordinator to oversee the Accelerator's activities on the ground and ensure that in- country teams have access to the support needed to deliver successful programs
Job Purpose
As a country engagement coordinator, you will drive the Accelerator programmes-linking the work done at the country level with the global work of the Accelerator and reporting directly to the Chief Operating Officer.
At a first stage, you will be directly managing and guiding in-country colleagues and consultants that the Accelerator will hire and work in co-ordination with country partners to guide stakeholder engagement and reach formal agreements with governments.
You will be responsible for internal and external co-ordination and will be the main point of contact between an in-country team and the Accelerator Secretariat, to align them with the Accelerator's core mission, capture their needs and help match them with the right experts from the Accelerator's network of partners, and to provide oversight over progress on-the-ground and keep the Resilient Water Accelerator Leadership and Steering Committee informed on key milestones.
The position will be hosted by WaterAid, but you will work within the Resilient Water Accelerator Secretariat which is hosted by Global Development Incubator (GDI) and based in Lagos, Nigeria.
Ways of Working:
The post holder will be required to work collaboratively and build effective working relationships with key partners of the Resilient Water Accelerator and specifically with WaterAid, at both country level and global Secretariat level.
The ideal candidate will need to be inclusive and embrace our values of Respect, Accountability, Courage, Collaboration, Integrity and Innovation.
Accountabilities
You will:
Manage and guide Accelerator staff, partners and consultants in our country programmes in Lagos:
Work with key RWA country partners, including WaterAid Country Programme Staff to ensure that goals and targets of RWA are achieved.
Seek buy in from target governments and relevant authorities.
Set project plan and create key milestones in collaboration with country partners, and follow-up to ensure that milestones are met, and the necessary support is provided for liaison managers to be successful in their assessments.
Coordinate with relevant staff and address any issues related to country programme administration such as budgeting/HR/Procurements.
Conduct regular check-ins with colleagues and partners as well as with the Secretariat
Connect colleagues across the RWA and partner organisations to share expertise and knowledge.
Drawing on your technical knowledge you will act as the main link between in-country teams and the Accelerator's Secretariat, and co-chair the Programme Working Group (consisting of country and regional experts from across partner organizations):
Manage the Programme Working Group and engage with members regularly to get guidance on the Accelerator's programmatic approach and government engagement efforts.
Answer any questions that the liaison managers might have and provide them with the relevant materials on the Accelerator's strategy and operating model in order to conduct successful stakeholder outreach.
Synthesize intelligence from in-country colleagues and contacts to facilitate the Steering Committee's decisions around country programmes.
Work with the Secretariat and country teams to respond to any funding or financing management requirements related country activities.
Capture the needs of in-country teams and match them with the right set of expertise:
Support the Accelerator's experts' network, which consists of members from different partner organizations.
Understand in-country teams' needs for expertise and technical assistance, expertise in regulatory environment and financing and match them with the right Accelerator experts.
Support the country teams in learning from each other and the Accelerator, through regular learning and exchange sessions.
Person Specification
Essential Criteria:
A University Degree in Environmental/Public Health, Social Sciences, Development studies or related fields.
Experience managing in-country programmes related to the environment, climate, water, WASH and/or development while being stationed in-country or at the regional/ global level.
Relevant experience and knowledge of the intersection of water and climate change issues at both the policy and programmes level.
Experience leading government engagement efforts – preferably on climate and water.
Key networks in country in the Water/government/finance sectors.
Ability to manage a distributed team and effectively report upwards on progress/key risks.
Fluent in spoken and written English.
Passionate about climate adaptation and water security, and driven to make a difference in the lives of vulnerable communities.
Strong team player.
Desirable Criteria:
A Master's Degree in Public Health.
Fluency in languages other than English (particularly Bengali, Portuguese, French, and Spanish).
Experience working in or closely with one of the Accelerator's priority countries
(Bangladesh, Ethiopia, Malawi, Mozambique, and Nigeria).
Knowledge of project management tools or design software.
Experience working with a consortium of partners from both the public and private sectors.
Expertise on inclusivity, particularly gender equality.
Expertise on climate financing in developing countries
Application Closing Date
4th November, 2022.
Method of Application
Interested and qualified candidates should:
Click here to apply online
Click here for more informtion
Note
To apply for this role you must be able to demonstrate your eligibility to work in Nigeria.
WaterAid is an equal opportunities employer and positively encourages applications from suitably qualified and eligible candidates regardless of sex, race, disability, age, sexual orientation, gender reassignment, religion or belief, marital status, or pregnancy and maternity. We particularly encourage applications from women who are underrepresented at this level in the organisation.
WaterAid is committed to ensuring that wherever we work in the world there is no tolerance for the abuse of power, privilege or trust. WaterAid reinforces a culture of zero tolerance towards any form of inappropriate behaviour, abuse, harassment, or exploitation of any kind. The safeguarding of our beneficiaries, staff, volunteers and anyone working on our behalf, is our top priority, and we take our responsibilities extremely seriously. All staff and volunteers are required to share in this commitment through our Global Code of Conduct.
Only candidates shortlisted for interviewing will be contacted within two weeks of the closing date for applications.
No recruitment agencies please.