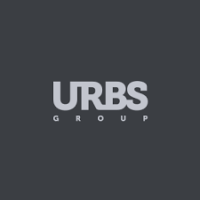 Company: URBSgroups
Location: Ghana
State: Jobs in Accra
Job type: 

Full-Time

Job category: Advertising/Media Jobs in Ghana
Job Description
Summary:
We are seeking a talented and creative Content Creator / Copywriter to join our Creative team. The ideal candidate will have a passion for crafting engaging and persuasive content that resonates with our target audience. If you are a wordsmith with a keen eye for detail and the ability to translate ideas into compelling narratives, we want to hear from you!
Responsibilities:
Content Creation: Develop high-quality, original, and creative content for various marketing channels, including but not limited to website, blog posts, social media, email campaigns, and print materials.
Copywriting: Write clear, concise, and persuasive copy that drives brand awareness, engages our audience, and supports our marketing goals.
Research: Conduct research to understand industry trends, target audience needs, and competitor content to ensure our messaging is relevant and competitive.
Content Planning: Collaborate with the marketing team to develop content strategies and editorial calendars to align with marketing objectives.
Editing and Proofreading: Review and edit content for accuracy, clarity, grammar, and style, ensuring it adheres to brand guidelines.
SEO Optimization: Optimize content for search engines (SEO) to increase visibility and organic traffic.
Social Media: Create engaging social media content that reflects our brand voice and encourages audience interaction.
Collaboration: Work closely with designers, marketers, and other team members to develop content that complements visual elements and marketing campaigns.
Feedback Integration: Actively seek and incorporate feedback from team members and stakeholders to continuously improve content quality.
Qualifications:
Bachelor's degree in English, Journalism, Marketing, or related field (or equivalent experience).
3-5 years of working experience
Proven experience as a content creator, copywriter, or similar role.
Exceptional writing and editing skills with a portfolio of published work.
Strong understanding of digital marketing principles and SEO best practices.
Proficiency in using content management systems (e.g., WordPress) and familiarity with marketing tools (e.g., HubSpot, Hootsuite).
Creative thinker with the ability to generate fresh ideas and concepts.
Strong organizational skills and the ability to meet deadlines.
Excellent communication and collaboration skills.
Detail-oriented and committed to delivering high-quality work.
Females are encouraged to apply.
If you are passionate about storytelling, have a knack for crafting compelling content, and want to be part of a dynamic team, please submit your resume and a portfolio of your work.
Method of Application
CLICK TO APPLY
Closing Date : 30th September, 2023