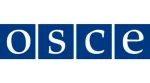 Closing date: Wednesday, 15 March 2023
Background:
The Rule of Law Unit is part of the OSCE Office for Democratic Institutions and Human Rights (ODIHR) Democratization Department. The Rule of Law Unit is tasked to support OSCE participating States in fulfilling their OSCE commitments in the area of trial monitoring, criminal justice reform, judicial independence, prosecutorial autonomy and independence, administrative justice, as well as a cross-cutting portfolio on gender, diversity and justice.
ODIHR has, upon invitation, monitored trials for more than two decades. ODIHR undertook trial monitoring at the request of OSCE participating States and published trial monitoring reports in respect of Georgia, Belarus, Armenia, and Uzbekistan (Andijan trials). ODIHR has developed a well-established trial monitoring methodology and tools to promote trial monitoring among civil society and OSCE field operations. ODIHR trial monitoring activities adhere to well-established principles, such as non-intervention in the judicial process, objectivity and impartiality. The monitors shall respect the independence of the judiciary and shall never make any attempts to influence the outcomes of monitored cases. Furthermore, observers shall report from the hearings in an objective and unprejudiced manner. Any ODIHR trial monitoring initiative results in a public report that outlines the main trial monitoring findings. The report may also include a set of concrete recommendations that would be helpful when implementing future justice system reforms.
ODIHR has closely followed the protests and ensuing violence in Kazakhstan in January 2022. ODIHR noted the concerns voiced by national and international civil society actors, as well as UN human rights experts regarding the authorities' investigation, arrest and detention of participants at the events. On 24 June 2022, the Supreme Court of Kazakhstan accepted ODIHR monitoring of criminal trials stemming from the January events. ODIHR monitoring does not envisage assessing the merits of cases and will focus mostly on the observance of procedural guarantees in courts.
ODIHR initiated the trial monitoring of criminal cases related to January 2022 events in Kazakhstan in November 2022 and envisages that the monitoring will last until June 2023 with the possibility of extension. The monitoring will be conducted in different regions and cities of Kazakhstan.
Objective of Assignment:
The objective of this consultancy is to support ODIHR, International Trial Monitors and Trial Monitoring Analyst by performing relevant research on national laws, assisting in developing schedules for visiting various trials and criminal proceedings, interpreting during court hearings and translating text, producing reports, and assisting in other tasks relating to the trial monitoring exercise in Kazakhstan.
Duration of Assignment:
The Consultant is expected to work up to 50 working days, during the period from 1 April to 30 June 2023.
Tasks and Responsibilities:
Under the overall supervision of the Chief of the Rule of Law Unit, the successful candidate will be responsible for:
 Providing support to ODIHR staff and International Trial Monitoring experts in assessing the justice sector of Kazakhstan. This task will consist of regular daily and/or weekly assessment of media and other public sources of information with a view to identifying important rule of law and justice sector developments;
 Identifying, assessing and translating national legislation into English;
 Organising and participating in meetings in order to accumulate or clarify information;
 Attending and observing court hearings, identifying the schedule of court hearings selected for monitoring, undertake correspondence with court secretaries and other relevant interlocutors, keeping records of the monitored cases and coordinating the organization of travel to various courts;
 Providing interpretation and translation (English-Kazakh-Russian-English) upon request during missions and during trial monitoring, providing logistical support in identifying and organizing interviews with relevant actors, interlocutors, and stakeholders;
 Assisting the trial monitoring experts in preparing daily monitoring reports and performing related tasks in support of report drafting, including assistance in drafting the interim and final report, taking notes during the direct observation of trials, and assisting after the trial with cross-checking facts.
Necessary Qualifications:
 First-level university degree in law, coupled with relevant experience in trial monitoring;
 At least two years of work experience in law, human rights, technical assistance of projects, election, trial monitoring, or other field relevant for the assignment;
 Demonstrated knowledge of national justice system, and minimum three years of experience in criminal and criminal procedural law of Kazakhstan;
 Knowledge of international human rights standards related to criminal law, criminal procedure and fair trial is an asset;
 Ability to apply gender analysis and to identify and address issues relevant to gender and diversity relevant to the assignment;
 Fluency in Kazakh, Russian and English languages, with good drafting skills;
 Experience in interpretation and translation from/into Kazakh, Russian and English languages is an asset;
 Computer literacy; ability to operate word processing, spread sheet and e-mail applications;
 Excellent organizational and communication skills;
 Flexibility, ability to work under minimal supervision and deliver against tight deadlines;
 Professional integrity.
Remuneration Package:
Remuneration will be based on the selected consultant's/expert's qualifications, experience, the tasks and deliverables for this position and in accordance with the OSCE established rates.
If you wish to apply for this position, please use the OSCE's online application link found under https://vacancies.osce.org/.
The OSCE retains the discretion to re-advertise/re-post the vacancy, to cancel the recruitment or to offer an appointment with a modified job description or for a different duration.
Only those candidates who are selected to participate in the subsequent stages of recruitment will be contacted.
The OSCE is committed to diversity and inclusion within its workforce, and encourages qualified female and male candidates from all religious, ethnic and social backgrounds to apply to become a part of the Organization.
Candidates should be aware that OSCE officials shall conduct themselves at all times in a manner befitting the status of an international civil servant. This includes avoiding any action which may adversely reflect on the integrity, independence and impartiality of their position and function as officials of the OSCE. The OSCE is committed to applying the highest ethical standards in carrying out its mandate. For more information on the values set out in OSCE Competency Model, please see https://jobs.osce.org/resources/document/our-competency-model.
Please be aware that the OSCE does not request payment at any stage of the application and review process.
Additional Information
 Issued by: Office for Democratic Institutions and Human Rights
 Requisition ID: ODI000034
 Contract Type: Special Service Agreement (SSA) / Consultant
 Grade: No grade
 Job Type: Consultant
 Number of posts: 1
 Location: ODI – Office for Democratic Institutions and Human Rights (ODIHR), Warsaw
 Issue Date: Mar 8, 2023
 Closing Date: Mar 15, 2023
 Job Field: Democratization