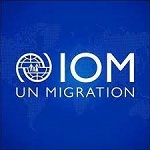 Duty Station: Juba
Appointment type: Consultancy Contract, six months with possibility of extension
I. Organizational Context and Scope
IOM in South Sudan has a range of programming centered around three broad areas: humanitarian coordination and support; humanitarian response and resilience; and peacebuilding, transition, and development. Humanitarian coordination and support includes leading/co-leading the Camp Coordination and Camp Management (CCCM) and Shelter and Non-Food Items (NFI) Clusters, Displacement Tracking Matrix (DTM), Water, Sanitation and Hygiene (WASH) and management of WASH and Shelter and NFI core-pipelines, humanitarian hubs and common transport services. Humanitarian response and resilience includes CCCM, WASH, Shelter & NFI, health, protection, gender equality and inclusion, mental health and psychosocial support and the management of a Rapid Response Fund. Under peacebuilding, transition and development, IOM South Sudan implements transition and recovery programming on housing, land and property issues, transhumance conflict prevention, community-based violence reduction, community development and migration management.
Under the overall direction of the IOM Chief of Mission in South Sudan, the direct supervision of Programme Coordinator (Transition & Recovery), and in close coordination with the relevant IOM thematic units, the Consultant Peacebuilding Project Officer will be responsible for supporting the development, implementation and reporting on transition and recovery projects in Pibor/Bor, with a special focus on peacebuilding and customary law-related activities.
II. Responsibilities and Accountabilities
Provide support and assistance throughout the project lifecycle including the design, implementation (timely start-up) monitoring and learning, and finalization of TRU projects and initiatives in Pibor/Bor;
Oversee and provide for day-to-day project management to TRU projects in Pibor/Bor;
Design, implement and monitor TRU's peacebuilding/dialogue/mediation and customary law review activities in Pibor/Bor;
Ensure the mainstreaming of international legal frameworks (e.g., women's rights, gender equality, human rights) into customary law review processes;
Maintain strong and regular liaison and coordination with the project/programme partners, such as governmental authorities, UN agencies, national non-governmental organizations (NGOs) and any other concerned agencies and working groups, aiming at coordinating, and promoting new activities and facilitating the implementation of ongoing activities in the assigned location;
Supervise TRU Pibor/Bor staff in the performance of their respective duties and ensure the efficient functioning of the unit in the Sub-Office;
Conduct regular field visits to project sites and provide on-site technical advice.
Prepare high-quality and on-time project/programme progress reports for all project/programmes;
Monitor and evaluate specific aspects of project/programme in line with donor specifications;
Identify gaps and opportunities for further programming in project location and support the development of concepts notes and project proposals to address the identified gaps;
Advise the TRU coordinator on corrective actions, project review, strategic programming opportunities and partnerships;
Perform such other duties as may be assigned.
III. Required Qualifications and Experience
Education
Master's university degree from an accredited academic institution, preferably in law; or
University degree in the above fields with two years of relevant professional experience
Experience
Required
Experience in project management, implementation, and coordination of processes across multiple projects with several stakeholders in politically complex and operationally challenging environments;
Experience in community-based dialogue/mediation and dispute resolution processes;
Excellent understanding and application of conflict sensitive communication;
Excellent community facilitation and coordination skills;
Familiarity with participatory methodologies for conducting community processes;
Ability to work under pressure and meet deadlines;
Advantageous
Experience in rolling-out peacebuilding/dialogue/mediation and customary law-related activities in South Sudan;
Experience in ensuring gender and conflict sensitivity during community-based review processes;
Experience in coordinating with other programme units and proven ability to establish and maintain working relations with government counterparts, UN agencies and CSOs;
Familiarity with climate and gender responsive programming/implementation
Languages
For this position fluency in English is required (oral and written). Working knowledge of Arabic and/or local language is an advantage
IV. Values
All IOM staff members must abide by and demonstrate these five values:
Inclusion and respect for diversity: Respects and promotes individual and cultural differences. Encourages diversity and inclusion.
Integrity and transparency: Maintains high ethical standards and acts in a manner consistent with organizational principles/rules and standards of conduct.
Professionalism: Demonstrates ability to work in a composed, competent and committed manner and exercises careful judgment in meeting day-to-day challenges.
Courage: Demonstrates willingness to take a stand on issues of importance.
Empathy: Shows compassion for others, makes people feel safe, respected and fairly treated
V. Core Competencies – behavioural indicators level 2
Teamwork: develops and promotes effective collaboration within and across units to achieve shared goals and optimize results.
Delivering results: produces and delivers quality results in a service-oriented and timely manner; is action oriented and committed to achieving agreed outcomes.
Managing and sharing knowledge: continuously seeks to learn, share knowledge and innovate.
Accountability: takes ownership for achieving the Organization's priorities and assumes responsibility for own action and delegated work.
Communication: encourages and contributes to clear and open communication; explains complex matters in an informative, inspiring and motivational way
Managerial Competencies – behavioural indicators level 2
Leadership: provides a clear sense of direction, leads by example and demonstrates the ability to carry out the organization's vision; assists others to realize and develop their potential.
Empowering others and building trust: creates an atmosphere of trust and an enabling environment where staff can contribute their best and develop their potential.
Strategic thinking and vision: works strategically to realize the Organization's goals and communicates a clear strategic direction
How to apply
Interested candidates are required to submit their motivation letter and Curriculum Vitae to [email protected] by 02 March 2023 indicating in the subject of the e‐mail "Consultant – Peacebuilding Project Officer (Conflict Resolution)"