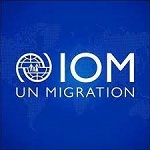 Request for Expression of Interest
MU10.REI 2022-102
Position Title: Development of a Diaspora Engagement Policy and Action Plan for the Republic of Seychelles (Category B)
Duty Station: Mauritius/Homebased
Type of Appointment: Consultancy
Estimated Start Date: February 2023
Closing Date:03 January 2023
Established in 1951, IOM is the leading inter-governmental organization in the field of migration and works closely with governmental, intergovernmental and non-governmental partners. IOM is dedicated to promoting humane and orderly migration for the benefit of all. It does so by providing services and advice to governments and migrants.
Context:
Seychelles is a country marked by emigration and has much to gain from strengthening ties with its diaspora. The government of Seychelles fully acknowledges the importance of harnessing the valuable potential of its diaspora, but also recognizes that the mobilization of the Seychellois diaspora requires determined efforts, constant and innovative outreach, and collaborative strategies to establish regular communication channels that would allow involving diaspora members more prominently in various socio-economic projects.
Complementing the efforts of the Government, there is a need to develop a national policy and related action plan, followed by accompanying legal, regulatory and institutional frameworks to provide a structured approach for coordinating and harmonization of efforts for engaging the Seychellois Diaspora members. The objective of the policy is to provide strategic action and policy framework to fulfilling the aspirations of the government towards the diaspora engagement in Seychelles. The strategy will provide key considerations to the policy and legislative treatment of barriers and opportunities to diaspora engagement in Seychelles.
To build up on the momentum and the efforts made so far, the Government of Seychelles, through its Department of Foreign Affairs, has called upon IOM to assist with the development of a Diaspora Engagement Strategy and its related Action Plan. Technical assistance will be provided by IOM, as part of the Southern Africa Migration Management (SAMM) project, funded by the European Union. The SAMM project aims at "Improving the Migration Management in Southern Africa and Indian Ocean region", and IOM has the specific objective to strengthen and ensure informed decision-making processes in the management of mixed migration and labour migration, through stronger mechanisms to generate timely and up-to-date data and statistics on migration.
Core Functions / Responsibilities:
Purpose and scope of the Assignment
The objective of the consultancy is to support the development of Seychelles' National Diaspora Engagement Policy and its related multi-year Action Plan, with a view to setting up a strategic framework for mobilizing and integrating Seychelles diaspora in the national development and enhance their contributions to the sustainable development of Seychelles.
IOM is seeking the services of a consultant to develop a National Diaspora Engagement Policy and Action Plan for the Republic of Seychelles. This consultancy will be undertaken with specific reference to the requirements of the SAMM project.
The assignment will be undertaken under the overall supervision of the IOM Chief of Mission for Mauritius and Seychelles, and direct supervision of IOM Mauritius Programme Coordinator, in close coordination with IOM Mauritius Programme Team and IOM experts (including the SAMM Regional Project Coordinator and the Labour Migration and Social Inclusion Specialist in the IOM Regional Office in Pretoria). The assignment will be conducted in close coordination with the Department of Foreign Affairs of Seychelles and the inter-institutional coordination mechanism that will be set-up.
Tangible and measurable outputs of the work assignment
The consultant is expected to perform the following tasks / activities:
• Conduct an inception meeting with IOM to discuss the methodology, timeframe and other elements to be included the inception report.
• Prepare an inception report, outlining the methodology to be used, breakdown of work, the timelines, an overview of stakeholders to be engaged with during the assignment. The report will be reviewed and validated by IOM.
• Conduct a literature review and a desk review of international best practices as well as existing legislation, policies, reports, institutional structures, and coordination mechanisms pertaining to diaspora engagement in Seychelles, as well as at the regional and continental levels, from the broader perspective of the potential contribution of the diaspora to the country, such as, but not limited to, (a) remittances, (b) direct investment, (c) human and social capital transfer, (d) philanthropy, (e) capital market investment, and (f) tourism.
• Conduct a mapping of stakeholders who are relevant to diaspora engagement and those who could be involved in maximizing its contribution to the country
• Using key informant interviews and other appropriate methods and tools, collect data from relevant national stakeholders, including Government institutions, private sector, civil society organizations, and any other relevant stakeholders. Consult with partners on the role of the Diaspora Unit and the existing coordination structure, as well as formulation of diaspora association by diaspora members abroad. In addition, consult with partners on the information required from diaspora members to facilitate their work or analysis on diaspora contribution, and suggest the principle how the data should be compiled and safely stored ensuring the human rights and data protection principle.
• Consult diaspora members, High Commissions, Consulate representatives to understand their views and expectations of the diaspora policy. In addition, consult with diaspora members on the existing e-registration process, and on the type of information they wish to share through the e-registration mechanism. Based on their inputs, the consultant shall devise recommendations, if necessary, to review the registration process and form.
• Conduct an in-depth analysis of (a) existing diaspora profile data for Seychelles; (b) legislative/regulatory frameworks (international, regional, and national); (c) diaspora program (expected results, actions); (d) institutional framework (management and coordination mechanisms); and (e) diaspora registration observing the principle of data protection.
• Submit the draft Diaspora Engagement policy and action plan to IOM and to national stakeholders, and incorporate their comments.
• Develop and finalize the Seychelles National Diaspora Engagement Policy & Action Plan to operationalize the implementation of the diaspora policy from broader perspective. The draft policy and action plan will be presented to key stakeholders for technical review and validation during a Validation Workshop. Comments and inputs will be incorporated in the final version, to be approved by IOM.
Timeline
This assignment is expected to start tentatively in February 2023, but the actual timeline is subject to change based on the date the agreement is signed between IOM and the Consultant. The assignment shall be completed no later than December 2023.
Deliverables
Inception Report
First draft Diaspora Engagement policy
Second draft Diaspora Engagement policy, including the draft Action Plan
Presentation of the Diaspora Engagement Policy and Action Plan at a Validation Workshop
Final Diaspora Engagement Policy and Action Plan
Schedule of payment:
• 10% upon satisfactory completion of Deliverables 1;
• 30% upon satisfactory completion of Deliverable 2;
• 30% upon satisfactory completion of Deliverable 3;
• 30% upon satisfactory completion of Deliverable 4 & 5.
Required Qualifications and Experience
IOM is seeking applications from individual consultants and/or consortiums of individual consultants. The successful (lead) consultant should have a minimum of the following qualifications and experience:
Education
• Advanced university degree in international relations, political science, international economics, demography, statistics, development studies, social or behavioural science, migration studies, or other relevant social sciences
Experience & Skills
• Minimum of 5 years of relevant professional experience in academia, research institutes, think tanks, governmental, inter-governmental, or non-governmental organizations working on diaspora engagement;
• Experience in facilitating working groups and discussion and actively engaging members;
• Working experience with senior officials within government, inter-governmental, and nongovernmental organizations.
• Proven experience in developing Policy, particularly to subject related to diaspora engagement.
Languages
Fluency in English is required; working knowledge of Seychellois Creole is an advantage.
Required Competencies
Values
• Inclusion and respect for diversity: encourages the inclusion of all team members and stakeholders while demonstrating the ability to work constructively with people with different backgrounds and orientations.
• Integrity and transparency: maintains impartiality and takes prompt action in cases of unprofessional or unethical behaviour.
• Professionalism: demonstrates professional competence and mastery of subject matter and willingness to improve knowledge and skills.
Core Competencies
• Teamwork: establishes strong relationships with colleagues and partners; relates well to people at all levels.
• Delivering results: produces quality results and provides quality services to clients.
• Managing and sharing knowledge: shares knowledge and learning willingly, and proactively seeks to learn from the experiences of others.
• Accountability: operates in compliance with organizational regulations and rules.
• Communication: encourages others to share their views, using active listening to demonstrate openness and to build understanding of different perspectives.
Other
Appointment will be subject to certification that the candidate is medically fit for appointment,
accreditation, any residency or visa requirements, and security clearances.
How to apply
Interested candidates are invited to submit their applications to the Human Resources Unit by email to [email protected] with clear reference of the advert (MU10.REI 2022-102) in the subject line by 03 January 2023. The application package should include:
• a cover letter;
• a detailed CV and P11 Form of the lead consultant that will be involved in the assignment, including contact details of three (3) references (The Personal History (P11) form can be downloaded here: https://ropretoria.iom.int/vacancies
• a 2-4 pager technical proposal on your capacity and approach to the assignment, including a proposed timeframe;
• A 1-page financial proposal indicating the consultant's daily professional fees in USD and a breakdown of all costs.
Only shortlisted candidates will be contacted.
Posting period:
From 15 December 2022 to 03 January 2023.