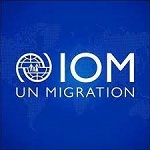 Context and Core Functions / Responsibilities
The proposed consultancy aims at improving the current approach to IOM's Individual Livelihood Assistance (ILA). ILA is a package of services consisting of Job Referrals (JR), On-the-Job Training (OJT), Business Support Package (BSP) –New or Expansion and Vocational Training (VT) designed to address critical livelihoods and service delivery gaps that early recovery actors can fill by targeting vulnerable population segments of Iraq.
Aside past assessments conducted by IOM pointing to individual, social, and institutional barriers that women tend to experience for accessing livelihoods in Iraq, IOM's recent data also point to some limitations in supporting women's livelihoods in specific through the ILA Programme. Among its BSP/ESP beneficiaries, IOM registered a marked difference between profits among men and women, including profits before receiving assistance. While these tend to also reflect occupational differences among men and women, other factors are likely at play. Women also come from households with lower income in general, before and after having received assistance. Men contributed twice as much as women to their businesses pointing to women's lower ability to contribute and/or a higher availability of capital among men. While many constraints stem from differences in educational opportunities, asset ownership, and access to finance, psychological and behavioral differences likely play a major role in the overall participation of women in labor markets in Iraq.
In light of the limitations in supporting women economic empowerment in its current ILA Programme, the behavior change expert will revise the current ILA modality and improve the support granted to women by adopting approaches informed by behavior change theories. The first phase will include a research component followed by specific recommendations addressing the entire ILA process.
Under the general guidance of the Head, Transition and Recovery Division, the overall supervision of the SeniorProgramme Coordinator (Economic Recovery, Development and Livelihoods) the consultant will be directly supervised by the Assessments Advisor.
Tangible and measurable outputs of the work assignment alistic delivery dates)
• Deliverable 1: Inception report for addressing behavior change of the ILA programme, including desk review (inclusive of potential IOM secondary data analysis), methodology, tools, sampling, and a work-plan by 30th of January 2023. Delivered by email.
• Deliverable 2: A draft report, inclusive of findings based on primary (and if applicable secondary) data analysis followed by detailed recommendations for changes to the current ILA modality by clearly addressing the different steps in the entire ILA process by 30th of March 2023. Delivered by email.
• Deliverable 3: A finalized report inclusive of comments by IOM, by 15th of April 2023. Delivered by email.
➢ Payment will be on installment basis, inline with the established major deliverables.
Performance indicators for the evaluation of results
Inception report of satisfactory quality submitted and accepted by IOM.
Draft report of satisfactory quality with detailed recommendations received IOM for revision.
Finalized report of satisfactory quality submitted and accepted by IOM.
Required Qualifications and Experience:
Education & Experience
• The consultant is expected to have a Mater's degree – preferably higher – in social sciences and/or similar fields and a background in social and behavior change with vast experience (10+) in consulting work and/or research in women's economic empowerment demonstrated through publications. Previous experience with women economic empowerment in large livelihoods programmes implemented in the Middle East is considered an asset.
Languages
• Fluency in English language is required.
• Working knowledge in Arabic language is an advantage.
Competencies
Values
• Inclusion and respect for diversity: respects and promotes individual and cultural differences; encourages diversity and inclusion wherever possible.
• Integrity and transparency: maintains high ethical standards and acts in a manner consistent with organizational principles/rules and standards of conduct.
• Professionalism: demonstrates ability to work in a composed, competent and committed manner and exercises careful judgment in meeting day-to-day challenges.
Core Competencies – behavioural indicators
• Teamwork: develops and promotes effective collaboration within and across units to achieve shared goals and optimize results.
• Delivering results: produces and delivers quality results in a service-oriented and timely manner; is action-oriented and committed to achieving agreed outcomes.
• Managing and sharing knowledge: continuously seeks to learn, share knowledge and innovate.
• Accountability: takes ownership for achieving the Organization's priorities and assumes responsibility for own action and delegated work.
• Communication: encourages and contributes to clear and open communication; explains complex matters in an informative, inspiring and motivational way.
How to apply
Interested candidates are invited to submit their applications via this link:
https://iraqdatacenter.iom.int/Vacancy/Apply/CFCV2022IRQ273
In order for an application to be considered valid, IOM only accepts online profiles duly completed. Only shortlisted candidates will be contacted.