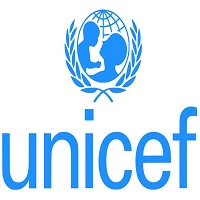 Closing date: Thursday, 15 June 2023
Consultancy: SDG Fund Joint Programme Coordinator, UNICEF Belize, 10 months (Nationals Only)
Job no: 562859
Position type: Consultant
Location: Belize Division/Equivalent: Latin America and Caribbean Regional Off
School/Unit: Belize
Department/Office: Belize City, Belize
Categories: Social Policy
UNICEF works in some of the world's toughest places, to reach the world's most disadvantaged children. To save their lives. To defend their rights. To help them fulfill their potential.
Across 190 countries and territories, we work for every child, everywhere, every day, to build a better world for everyone.
And we never give up.
Background:
UNICEF Belize, in collaboration with the Government of Belize (Ministry of Human Development, Families, and Indigenous Peoples' Affairs, the Ministry of Economic Development; Ministry of Foreign Affairs; Ministry of Rural Transformation, Community Development, Labour and Local Government; Office of the Prime Minister, BELTRAIDE and the Social Security Board), ILO and WFP, is implementing a Joint SDG Fund Programme (JP) on "Building a resilient Belize through universal, adaptive and sustainable social protection", launched officially in April 2022. The JP aims to supports a stronger, coordinated, integrated, shock-responsive, and resilient social protection system in Belize that reaches the most vulnerable, women and children through the development and implementation of the National Social Protection Strategy, inclusive of the Social Protection Floor (SPF).
The main results of the JP are centered on two interconnected outcomes, both of which are articulated in Plan Belize and the Government's Medium-Term Development Strategy Priority Areas: Poverty reduction and Economic growth.
 By 2024, strengthen the resilience of vulnerable and poor groups by establishing a responsive social protection strategy that addresses the minimum living standards needs of people with disabilities, indigenous households, and workers in the informal sector (predominately women) by facilitating their access to, and benefits from, the Social Protection Floor.
 By 2024, strengthen local economic development and livelihoods in targeted municipalities, through a gender and youth sensitive value chain development approach to employment and decent work.
Three UN agencies (UNICEF as the lead agency and ILO and WFP as participating agencies) collaborate to achieve the 2 outcomes of the JP jointly with Government partners.
For every child, hope,
How can you make a difference?
The purpose of this consultancy is to ensure a harmonized implementation of the Joint SDG Fund Programme on Resilient Belize by coordinating with the Government partners and Participating UN Agencies. The consultant will be supporting the regular meetings of the JP Steering Committee and the Technical Working Group, coordinated implementation of planned activities, timely and quality reporting and communication activities. The consultant will also support, contribute and work closely with the Technical Expert to be hired under the JP to support the development of National Social Protection Strategy and establishment of the National Social Protection mechanism.
Expected Results:
The consultant is expected to deliver the following key results:
 Planning and monitoring of programme implementation: in collaboration with technical teams, including focal points in WFP and ILO, and focal points at government level, lead the development and follow-up on progamme implementation, with the support of Resident Coordination Office.
 Work closely and collaboratively with colleagues and partners (technical working group) to discuss implementation issues, provide solutions, recommendations and/or to alert appropriate officials and stakeholders for higher-level interventions and/or decisions
 Coordinate teams and activities, as per anticipated workplan: ensure effective implementation of activities, and follow-up on results;
 Communication: Inform accordingly and maintain communication flows with Resident coordinator, UN Agencies, and stakeholders;
 Schedule and organize meetings/events and maintain agenda in coordination with Resident Coordinator, including monthly Technical Working Group (TWG) and quarterly Steering Committees (SC);
 Prepare presentations and material for the TWG and SC;
 Prepare the minutes of TWGs and SCs;
 Support recruitment and administrative processes as required as part of programme implementation;
 Provide support to ensure integration of outcomes and results, especially in reporting;
 Liaise with ILO, and WFP for key technical inputs as relevant;
 Track budget expenditures and, timelines;
 Liaise with relevant stakeholders for SDG visibility/ communications purposes;
 Attend Secretariat's online webinars;
 Act as focal point for reporting. Prepare data and evidence for reporting purposes as per SDG Secretariat, or required programme documentations, materials and data to facilitate the programme review and approval process;
 Provide inputs for communication material as relevant;
 Update the shared drive to ensure the JP's-related documentation is kept updated on SharePoint.
Any other support as part of JP implementation as relevant. Detailed Terms of Reference linked below.
ToR Programme Coordinator Joint SDG Fund.pdf
To qualify as an advocate for every child you will have…
 A minimum of a Bachelor's degree or higher in Social Studies, Economics, Public Finance Management, Public Policy and/or Administration, Social Sciences or other relevant discipline
 A minimum of 5 years of relevant professional experience in programme implementation
 Developing country work experience and/or familiarity with emergency is considered an asset.
 Fluency in English is required. Knowledge and ability to provide services in Spanish will be considered an asset.
 knowledge of social protection
 Previous relevant experience with the United Nations, international cooperation agencies or government institutions is an asset
 Experience in joint programme implementation;
 Knowledge of SDG Fund is an asset;
 Ability to write high quality technical documents
 Capacity to work in a team, and ability to work in a fast paced work environment is an asset
How to Apply:
Prospective consultants should apply through UNICEF jobs website using the link provided No later than 30th April 2023. The application package should include the following:
 A cover letter;
 Detailed Curriculum Vitae
 Qualified candidates are requested to submit their daily and monthly fees, inclusive of insurance and travel (if necessary) in their financial proposal.
For every Child, you demonstrate…
UNICEF's values of Care, Respect, Integrity, Trust, Accountability, and Sustainability (CRITAS).
To view our competency framework, please visit here.
UNICEF is here to serve the world's most disadvantaged children and our global workforce must reflect the diversity of those children. The UNICEF family is committed to include everyone, irrespective of their race/ethnicity, age, disability, gender identity, sexual orientation, religion, nationality, socio-economic background, or any other personal characteristic.
UNICEF offers reasonable accommodation for consultants/individual contractors with disabilities. This may include, for example, accessible software, travel assistance for missions or personal attendants. We encourage you to disclose your disability during your application in case you need reasonable accommodation during the selection process and afterwards in your assignment.
UNICEF has a zero-tolerance policy on conduct that is incompatible with the aims and objectives of the United Nations and UNICEF, including sexual exploitation and abuse, sexual harassment, abuse of authority and discrimination. UNICEF also adheres to strict child safeguarding principles. All selected candidates will be expected to adhere to these standards and principles and will therefore undergo rigorous reference and background checks. Background checks will include the verification of academic credential(s) and employment history. Selected candidates may be required to provide additional information to conduct a background check.
Remarks:
Only shortlisted candidates will be contacted and advance to the next stage of the selection process.
Individuals engaged under a consultancy or individual contract will not be considered "staff members" under the Staff Regulations and Rules of the United Nations and UNICEF's policies and procedures, and will not be entitled to benefits provided therein (such as leave entitlements and medical insurance coverage). Their conditions of service will be governed by their contract and the General Conditions of Contracts for the Services of Consultants and Individual Contractors. Consultants and individual contractors are responsible for determining their tax liabilities and for the payment of any taxes and/or duties, in accordance with local or other applicable laws.
The selected candidate is solely responsible to ensure that the visa (applicable) and health insurance required to perform the duties of the contract are valid for the entire period of the contract. Selected candidates are subject to confirmation of fully-vaccinated status against SARS-CoV-2 (Covid-19) with a World Health Organization (WHO)-endorsed vaccine, which must be met prior to taking up the assignment. It does not apply to consultants who will work remotely and are not expected to work on or visit UNICEF premises, programme delivery locations or directly interact with communities UNICEF works with, nor to travel to perform functions for UNICEF for the duration of their consultancy contracts.
Advertised: Jun 08 2023 Central America Standard Time Application close: Jun 15 2023 Central America Standard Time
Back to list
 Closes Jun 15 2023Consultancy: SDG Fund Joint Programme Coordinator, UNICEF Belize, 10 months (Nationals Only) in Belize