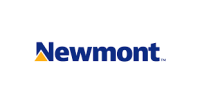 Company: Newmont Mining Corporation
Location: Ghana
State: Ghana
Job type: 

Full-Time

Job category: Administrative/Secretarial Jobs in Ghana
Job Description
Newmont Mining Corporation is a leading global gold producer with key assets in Nevada, Peru, Australia, Ghana and Suriname.
Newmont's Africa Operations holds two gold mining operations in Ghana: the Ahafo Mine located in the Brong-Ahafo region and the Akyem Mine located in the Eastern region. There is also near mine exploration and development focus in Ghana to annually replace gold reserves. Newmont Africa also has early-stage exploration programs in the African countries of Ethiopia and Morocco.
Our Africa operations employ approximately 5,900 employees and contractors, with the majority working at the Ahafo Mine. We offer an unparalleled blend of opportunity and career satisfaction with all the benefits you would expect from a global company. This, combined with our growth opportunities, makes Newmont a great company to work.
Our Akyem and Ahafo mines have made significant sustainable community development investments in our host communities. These include establishing Development Funds at our Akyem and Ahafo operational areas with each mine contributing US$1 per ounce of gold sold and 1% of net pre-tax annual profit into its community development fund.
The only gold company listed in the S&P 500 index, Newmont in 2007 became the first gold company selected to be part of the Dow Jones Sustainability World Index. Newmont's industry leading performance is reflected through our Africa operations' high standards in environmental management, health and safety for our workforce and creating value and opportunity for our employees, host communities and Newmont's shareholders.
About This Role
Responsible for the frontline management of community issues and supports day-to-day proactive engagements in order to promote good community relationship and social acceptance in accordance with Newmont Stakeholder Management Standard.
In This Role You Will
Community Relations and Stakeholder Engagements
Assemble, familiarize and implement Newmont Policies, programs and management systems related to Stakeholder Engagement in Akyem.
Support the development and implementation of engagement strategies to enhance and maintain good relationships with Communities, local government and local Non-Governmental Organizations (NGOs) to ensure maximum participation and cooperation in Newmont Golden Ridge programs.
Carry out informal stakeholder expectation analysis and perceptions to inform management about threat and opportunities in the mine communities; and recommend appropriate engagement strategies to manage the situation.
Gather community intelligence that can threaten smooth operations of the mine and report to Sustainability and External Relations (S&ER) management.
Support the development and continuous update of stakeholders register for purposes of engagement.
Provides input for the development of stakeholder mapping that identifies differing stakeholders and their corresponding interests to guide effective stakeholder engagement.
Support the preparation and implementation of annual stakeholder engagement schedule.
Lead community entry processes for exploration activities.
Support the Complaints and Grievance and Conflict Resolution process.
Social Responsibility Agreements Implementation
Assist in the implementation of Newmont Akyem commitments in the Local Employment, Relationship and Foundation Agreements.
Provide awareness to Communities about the content of the Akyem Social Responsibility Agreement related to Local Employment and Company/Community Relationships.
Assist in the confirmation of validation of local community members who apply for jobs.
Provide support in the identification and selection local community members for Newmont training programs.
Circulate to Communities all job opportunities in Newmont Golden Ridge and Business Partners.
Auditing and Reporting
Ensure proper records keeping in Cintillate of all stakeholder engagements for easy retrieval.
Participate in all external social audit related to Community and Stakeholder engagement in the mine communities.
Collate all External Social Audit recommendations related to Newmont Golden Ridge stakeholder engagements and public participation activities and prepare implementation plan for approval and execution.
Implement approved stakeholder engagement schedule and prepare "Issues and Response" Report for each engagement for management information.
Safety
Report all incidents and accidents in the work group to enable management to identify areas for improvement in work practices.
Demonstrate leadership in safety and comply with Newmont Ghana Health Safety Loss Prevention (HSLP) policies and procedures that involve but are not limited to Safety inspections, Safety Training, Annual Refresher, Safety Talks, Incident Reporting and Investigation etc.
Present information accurately at safety/environment meetings.
Your Training, Skills & Experience Checklist
Formal Qualification (including Professional Registrations):
First Degree in Social Science or related field.
Additional Knowledge
Good understanding of local culture and practices.
Conflict Resolutions Skills.
Driver's License B is an added advantage.
Experience
Minimum of 3 years' community relation experience working in the mining or related industrial operations environments.
Technical Skills
Good interpersonal skills (interacting with diverse functional and cultural backgrounds).
Strong communication (written and verbal) skills.
Strong analysis and problem-solving skills.
Strong reporting skills.
Strong planning, prioritizing and coordination skills.
Strong consultation skills.
Very strong ability to translate technical language into local dialect.
Ability to explain technical issues to lay persons.
Strong interpersonal skills to deal with people from various backgrounds: ethnic, cultural, and education.
strong dissipation of knowledge of local community customs and tradition.
Strong verbal and written communication skills.
Ability to be empathetic to sensitive community issues.
Ability to give people the feeling that they are being listened to
Basic computer skills.
Sound computer literacy skills – Microsoft Office (Word, Excel, PowerPoint and Outlook).
Behavioural Attributes
Strong Leadership.
Strong detail focus.
Accuracy.
Commitment.
Diligent.
Directive and takes initiative.
Efficient.
Honesty and Integrity.
Goal orientated.
Self-motivated.
High quality orientation.
High level of transparency.
Reliable and independent.
Ability to multitask.
Professional.
Working Conditions
The position is located at the Akyem mine site.
We understand no candidate will meet every single desired qualification. If your experience looks a little different from what we've identified and you think you can bring value to the role, we'd love to learn more about you!
Our business success comes from the accomplishments and well-being of our employees and contractors. Our goal is to build a workplace culture that fosters leaders and allows every person to thrive, contribute, and grow. We are committed to selecting and developing our employees, and to establishing a work environment where everyone can take an active part in reaching our strategic goals while feeling a sense of pride in working at Newmont.
---
---
Method of Application
Submit your CV and Application on Company Website : Click Here
Closing Date : 30th October, 2023
---