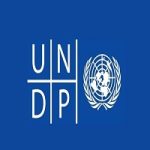 Closing date: Wednesday, 8 March 2023
Job Identification : 8633
Locations : Skopje, North Macedonia
Posting Date : 02/21/2023, 01:21 PM
Apply Before : 03/08/2023, 04:59 AM
Degree Level : Advanced/Postgraduate Degree
Job Schedule : Full time
Agency : UNDP
Grade : NPSA-8
Vacancy Type : National Personnel Service Agreement
Practice Area : Disaster Risk Reduction and Recovery
Bureau : Regional Bureau for Europe and the CIS
Contract Duration : 1 Year with Possibility for extension
Education & Work Experience : Master's Degree
Other Criteria : Bachelor's degree with 2 years of qualifying experience can be considered in lieu of Master's degree
Required Languages : English and Macedonian
Desired Languages : Vacancy Timeline
2 Weeks
Mobility required/no mobility
no mobility required
Job Category : Communications
Job Description
Background
UNDP is committed to achieving workforce diversity in terms of gender, nationality and culture. Individuals from minority groups, indigenous groups and persons with disabilities are equally encouraged to apply. All applications will be treated with the strictest confidence.
UNDP does not tolerate sexual exploitation and abuse, any kind of harassment, including sexual harassment, and discrimination. All selected candidates will, therefore, undergo rigorous reference and background checks.
Since 2018, UNDP is implementing a project "Improving Resilience to Floods in the Polog Region" (CHF 10 million), funded by the Government of Switzerland. The project aims to address the growing flood-related challenges in the Polog Region through implementation of a comprehensive set of complementary flood mitigation and resilience building measures. The project's ambitious goal is to instigate transformational change in managing flood risk in the region, accelerating the shift from purely reactive responses to floods to integrated systems to manage hazards, vulnerabilities and exposure of communities and assets to prevent/mitigate losses and alleviate the impact of future floods. The project is in advanced stage of implementation with a number of ongoing activities focused on the operationalization of an early warning system for the Polog region, and implementation of priority measures defined in the Flood Risk Management Plan for the Upper Vardar Basin, the Sediment Management Study, Urban Run-off Study for the cities of Tetovo and Gostivar, and other relevant studies and plans.
The overall objective of the "Scaling-up actions to tackle air pollution" project is to further strengthen the capacities of the local governments to design, plan, implement and monitor local action plans aimed at improving the air quality, and increase knowledge and awareness about issues related to air pollution. Particular attention shall be put to strengthening local governments' capacities to assess what are the opportunities for and barriers to women's meaningful participation in catalyzing clean air action and how to involve gender perspective in tailoring measures for air quality improvement.
There are several other pipeline projects within the Energy, Environment & Disaster Risk Reduction Unit that are expected to be approved by mid-2023, and EU for Prespa been the biggest one.
UNDP shall engage an experienced Communication Office which will support the above-mentioned projects within the Energy, Environment and Disaster Risk Reduction Unit, and thus the salary will be shared among the projects. S/he is expected to have excellent communication and media experience, and solid understanding of environment and nature protection issues, and disaster risk reduction in order to be able to promote the achieved results of the projects/Unit/CO.
The Communication Analyst will provide technical support to the projects and project beneficiaries, and S/he will be responsible for working with a range of entities (ministries, local self-governments, NGOs, private sector entities) as well as liaise with the donors' communication teams.
Duties and Responsibilities
Implementation of the Communication and Advocacy Plans of the respective projects and the Unit's Communication and Advocacy Plan:
 Development/production of communication and advocacy instruments and materials for PR, marketing and awareness-raising campaigns, including briefing materials and press releases in coordination with the supervisors;
 Drafting articles, content management, norms for publishing, design, maintenance of regular contact with printers and other suppliers to ensure production and publications dissemination;
 Copywriting and production of various types of promotional materials, including but not limited to media advisories, press releases, op-eds, briefs, blogposts, web articles, posts for social networks, talking points, etc;
 Preparation and dissemination of press clipping, donor reports, education and community awareness, where appropriate, to support the promotion of the Programme activities and results;
 Preparation of communication input for the monthly UN communication report;
 Timely and effective responses to media inquiries and inquiries for public information materials related to the Projects;
 Organization of various public events on local and national level in order to achieve better understanding, recognition and visibility of the Projects
Support the CO web-based information and knowledge management system in relations to the Unit and the Projects:
 Preparation of the content for the web sites related to the Projects and the Unit to ensure consistency of the materials:
Support knowledge building and knowledge sharing within the Unit and with other Units:
 Take part in the development of annual and/or semi-annual workplans that specify tasks undertaken and specify indicators of success;
 Work with financial/admin officer to prepare managerial and financial reports as needed;
 Emphasize the project's results-oriented approach in all activities undertaken. Ensure the projects can measure results of activities under Her/his responsibilities;
 Submit quarterly reports of relevant project progress, successes and failures on communication issues to the supervisor;
 Contribute to the project assessment of best practices as it gains experience. This will include encouraging an atmosphere of adaptive management in the project, ( i.e. organizing round table discussions on project successes and failures) where people focus on meaningful results "on the ground", rather than generating reports;
 Contribute to the development of lessons learned derived from the projects' experience.
Performance indicators for evaluation of results: The key results have an impact on creation of effective communications and dissemination of information on the Unit and the Projects. In particular, the key results focus on: Established and maintained good relations with the key national partners and beneficiaries and the media while ensuring good affirmative coverage of the Unit and the Projects; The content of the UNDP website managed and uploaded with up to date news, articles and other innovative topics related to the Unit and the Projects; Organized various media events (briefings, face to face meetings, presentations, interviews, press statements etc.) and other local promotional events and improvement of the visibility of the Unit and the Projects; Documentary videos and other promotion materials related to the Unit and the Projects produced while supporting the entire organization of the production; Efficient and proactive cooperation and building partnerships with all project stakeholders and counterparts, donors, other projects;
Competencies
Core Competencies
 Achieve Results: LEVEL 1: Plans and monitors own work, pays attention to details, delivers quality work by deadline
 Think Innovatively: LEVEL 1: Open to creative ideas/known risks, is pragmatic problem solver, makes improvements
 Learn Continuously: LEVEL 1: Open minded and curious, shares knowledge, learns from mistakes, asks for feedback
 Adapt with Agility: LEVEL 1: Adapts to change, constructively handles ambiguity/uncertainty, is flexible
 Act with Determination: LEVEL 1: Shows drive and motivation, able to deliver calmly in face of adversity, confident
 Engage and Partner: LEVEL 1: Demonstrates compassion/understanding towards others, forms positive relationships
 Enable Diversity and Inclusion: LEVEL 1: Appreciate/respect differences, aware of unconscious bias, confront discrimination
Cross-Functional & Technical Competencies
 Event planning and execution

 Ability to plan, manage and execute of public and private events to ensure that they support and amplify individual communications and advocacy initiatives, as well as UNDP's overall brand and mandate

 Public relations

 Ability to build and maintain an overall positive public image for the organization, its mandate and its brand, while ensuring that individual campaigns and other communications and advocacy initiatives are supported in reaching the public

 Advocacy strategy and implementation

 Ability to create and implement advocacy strategies which lead to impactful change

 Creative direction and copywriting

 Ability to creatively communicate concepts in an engaging and simple way

 Communication

 Ability to communicate in a clear, concise and unambiguous manner both through written and verbal communication; to tailor messages and choose communication methods depending on the audience
 Ability to manage communications internally and externally, through media, social media and other appropriate channels

 Digital Awareness and Literacy

 Ability and inclination to rapidly adopt new technologies, either through skilfull grasping their usage or through understanding their impact and empowering others to use them as needed

 Relationship management

 Ability to engage with a wide range of public and private partners, build, sustain and/or strengthen working relations, trust and mutual understanding.
Required Skills and Experience
Education:
 Master´s degree in media relations, journalism, political and/or social sciences.
 Bachelor's degree in combination with 2 years of relevant experience can be taken into consideration in lieu of Master's degree.
Experience:
 Minimum 2 years (with Bachelor's degree) of relevant experience in public relations, communications or advocacy, at the national or international level.
Required Skills:
 Good knowledge and experience with managing websites
 Experience in conceptualizing and managing the production of promoting materials
 Knowledge and experience with local media (national and local TV stations, portals)
 Experience with local PR, video production and event management companies
 Experience environment and nature protection issues, and disaster risk reduction.
Desired Skills:
 Excellent written and oral communication skills
 Good networking skills
 Ability to multitask and prioritize projects.
Languages:
 Proficiency in English and Macedonian (written and oral).
 Knowledge of other local languages shall be considered as an asset.
Institutional Arrangement
Communications Analyst will report to the Head of Environment Unit and will closely coordinate with the Project Managers of the respective projects and the CO Communications Officer.
Required Documents
 Personal CV or P11, indicating all past positions held and their main underlying functions, their durations (month/year), the qualifications, as well as the contact details (email and telephone number) of the Candidate, and at least three (3) the most recent professional references of previous supervisors. References may also include peers.
 A cover letter (maximum length: 1 page) indicating why the candidate considers him-/herself to be suitable for the position.
 Managers may ask (ad hoc) for any other materials relevant to pre-assessing the relevance of their experience, such as reports, presentations, publications, campaigns or other materials.
Disclaimer
Applicant information about UNDP rosters
Note: UNDP reserves the right to select one or more candidates from this vacancy announcement. We may also retain applications and consider candidates applying to this post for other similar positions with UNDP at the same grade level and with similar job description, experience and educational requirements.
Scam warning
The United Nations does not charge any application, processing, training, interviewing, testing or other fee in connection with the application or recruitment process. Should you receive a solicitation for the payment of a fee, please disregard it. Furthermore, please note that emblems, logos, names and addresses are easily copied and reproduced. Therefore, you are advised to apply particular care when submitting personal information on the web.