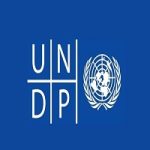 Closing date: Monday, 8 May 2023
Job Identification : 9368
Locations : Tripoli (LBY), Libya
Posting Date : 05/02/2023, 09:15 AM
Apply Before : 05/09/2023, 09:15 AM
Job Schedule : Full time
Agency : UNDP
Vacancy Type : National Personnel Service Agreement
Practice Area : Nature, Climate and Energy
Bureau : Regional Bureau for Arab States
Contract Duration : 1 Year
Education & Work Experience : Master's Degree – 7 year(s) experience OR Bachelor's Degree – 9 year(s) experience
Required Languages : Arabic and English
Vacancy Timeline
2 Weeks
Mobility required/no mobility
no mobility required
Job Description
Background
UNDP is committed to achieving workforce diversity in terms of gender, nationality and culture. Individuals from minority groups, indigenous groups and persons with disabilities are equally encouraged to apply. All applications will be treated with the strictest confidence.
UNDP does not tolerate sexual exploitation and abuse, any kind of harassment, including sexual harassment, and discrimination. All selected candidates will, therefore, undergo rigorous reference and background checks.
UNDP Libya is responding to the current context in Libya by formulating and implementing projects that help stabilize the country and instill trust and confidence amongst communities, and between communities and the government. The Country Office (CO) has made strong commitments to its Libyan counterparts, international partners and citizens to help restore and improve public services; enhance the effectiveness and reach of existing public institutions; expand civic engagement and participation in political and development processes; increase economic opportunities in a more diversified economy; strengthen social cohesion, support elections, reconciliation and political dialogue initiatives; and contribute to stability throughout the country to ensure development gains.
As part of the new UNDP Country Programme (2023-2025), UNDP plans to support Libyan institutions in preventing, mitigating, adapting, and responding to the impacts of climate change and environmental degradation as well as addressing water scarcity and Energy transition NEXUS, is one of the priority of the Libya United Nations Sustainable Development Cooperation Framework 2023-25.
UNDP together with UNEP is supporting and fostering Libya' s engagement in Global Efforts to Address Climate Change.
Libya is currently the only country that has not yet developed a climate strategy (Nationally Determined Contribution) as required by the Paris Agreement. UNDP is assisting Libyan authorities to develop this strategy so they can more effectively engage with multilateral climate institutions. UNDP is also working to raise public awareness, targeting youth, and gender as well as supporting the building of Libyan institutions' capacity, as well municipalities and civil society, to meet the climate challenge
UNDP, UNEP and the National Oil Corporation are engaging to reduce methane emissions and wastage of natural gas.
Scope of Work
 Policy and Advisory Services
 Strategic analysis and advisory services to improve the governance, performance and sustainability of the Environment Sector, while working closely with the Libyan relevant stakeholders.
 Supporting and providing technical guidance to the Ministry of Environment (MoE) and in particular the Climate Change High Committee, which will assist UNDP and other UN agencies in prioritizing and tailoring programmatic interventions in support to the related national counterparts
 Preparation and implementation of an action plan for the development of Libya's first Nationally Determined Contribution (NDC)
 Contribute to the Climate Change and Environment Working Group, while supporting the related national counterparts in the development and implementation of Libyan National Climate Change Strategy.
 Produce an assessment of the status of National Plans and the institutional capacity of Libyan institutions to carry out these plans.
 Provide need-based analysis and advisory support to UNDP and stakeholders
 Programme Development
 Stakeholder mapping and sector assessment to identify /validate priority areas of work for UNDP's Environment and Climate Change sector strategy and programme for Libya
 Formulate UNDP project strategy and document for the Environment and Climate Change programme for Libya in consultation with UNDP and stakeholders
 Develop result-based management framework for the project
 Prepare budget, human resources and procurement plan for the project in consultation with UNDP programme and operations teams.
 Partnerships and Resource Mobilization
 Support UNDP's representation in various forums, workshops and conferences
 Establish and maintain proper coordination with the Ministry of Environment (MoE). National Oil Corporation (NOC), Ministry of Local Governance (MoLG), National Desertification Committee, and other relevant partners.
 Coordination with multilateral and bilateral development partners, private sector and civil society organisations
 Mobilize resources for the project through government cost-sharing, third party (donor) cost sharing, global vertical funds, and private sector organisations
 Coordinate with the UN and other stakeholders on implementation plans. Other related activities and deliverables as assigned
 Project Management/Implementation
 Develop project annual work plans, budgets, procurement and recruitment plans in consultation with UNDP programme and operations teams
 Develop terms of reference and tender documents for procurement of goods, services and works required for the delivery of project results
 Establish a robust oversight, monitoring and evaluation system for the project
 Ensure compliance with UNDP programme and operations policies and procedures
Competencies
Core
Achieve Results:
LEVEL 3: Set and align challenging, achievable objectives for multiple projects, have lasting impact
Think Innovatively:
LEVEL 3: Proactively mitigate potential risks, develop new ideas to solve complex problems
Learn Continuously:
LEVEL 3: Create and act on opportunities to expand horizons, diversify experiences
Adapt with Agility:
LEVEL 3: Proactively initiate and champion change, manage multiple competing demands
Act with Determination:
LEVEL 3: Think beyond immediate task/barriers and take action to achieve greater results
Engage and Partner:
LEVEL 3: Political savvy, navigate complex landscape, champion inter-agency collaboration
Enable Diversity and Inclusion:
LEVEL 3: Appreciate benefits of diverse workforce and champion inclusivity
Cross-Functional & Technical competencies (insert up to 7 competencies)
Thematic Area
Name
Definition
Environment and Climate Change management
Technical
Experience in the Environment sector policy and programming
Policy advisory services
Cross-Functional
Experience of providing policy analysis and technical advisory services
Project design and implementation
Cross-Functional
Experience of designing and managing project implementation
Required Skills and Experience
Education: Min. Academic Education
A minimum of Master's degree in environmental science and management, climate science, geographic studies, international development or a related field;
A first-level university degree in the above areas with 9 years of relevant experience may be accepted in lieu of the advanced university degree
Experience: Min. years of relevant Work experience
7 years with Masters degree and 9 years with first degree of prior working experience in the Environment sector in Libya
Required skills and competencies
Experience of working with senior government counterparts and officials
Experience of managing partnerships with private sector and/or civil society organizations
Proven prior success working and coordinating with bilateral and multinational development institutions.
Desired additional skills and competencies
Working experience with Libyan authorities related to the field of Environment
Previous work experience in the sector including : experience in the field of climate change (preferably on adaptation), environmental management and/or Earth Science discipline, climate science applied to development; experience related to environmental assessments, climate risk and vulnerability assessments, climate modelling, geographical information system (GIS) and/or risk mapping, in particular at the local level;
Required Language(s) (at working level)
Arabic and English
Professional Certificates
Not applicable
Disclaimer
Important information for US Permanent Residents ('Green Card' holders)
Under US immigration law, acceptance of a staff position with UNDP, an international organization, may have significant implications for US Permanent Residents. UNDP advises applicants for all professional level posts that they must relinquish their US Permanent Resident status and accept a G-4 visa, or have submitted a valid application for US citizenship prior to commencement of employment.
UNDP is not in a position to provide advice or assistance on applying for US citizenship and therefore applicants are advised to seek the advice of competent immigration lawyers regarding any applications.
Applicant information about UNDP rosters
Note: UNDP reserves the right to select one or more candidates from this vacancy announcement. We may also retain applications and consider candidates applying to this post for other similar positions with UNDP at the same grade level and with similar job description, experience and educational requirements.