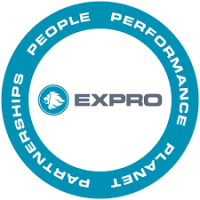 Company: Expro
Location: Ghana
State: Ghana
Job type: 

Full-Time

Job category: Oil and Gas Jobs in Ghana
Job Description
Working for our clients across the entire well life cycle, Expro is a visionary full-cycle energy services expert offering novel, insightful solutions, dependable competency and award-winning safety.
Combining innovative, future-facing technology with high-quality data across well construction, well flow management and production, subsea well access, and well integrity and intervention, we have a reputation for extraordinary performance that keeps our clients operations running smoothly.
Expro Group are currently recruiting for a Buyer to join the Supply Chain team based in Ghana.
Overall Purpose of the Job
To procure goods and services required by the business to the required specification, quality level, at a competitive price, delivered in a timely manner.
Key Activities And Accountabilities
Receive generic specifications and source competitive bids from qualified suppliers that meet the specification, quality, budgetary and schedule requirements.
Negotiate and place Purchase Orders, ensuring schedule reporting and delivery promises are maintained by vendors with information communicated to the project/product team and other stakeholders.
In conjunction with QA and QC processing vendor non-conformances to ensure that the correct actions are taken to close them out in a timely manner.
Expedite orders in accordance with Purchase Order requirements. Work with business units to communicate and improve delivery where-ever possible and updating SAP accordingly.
Assist end user departments with price bid enquires for obtaining goods/services quotes from suppliers.
Continually work with "key" suppliers to ensure clear scope definition and cost reduction programs. Regular management and control of costs with the respective suppliers.
Where applicable, co-ordinate of end user department rental requirements with suppliers for operational support activity, and where applicable, communicate delivery status to the originators.
Assist the accounts department with invoice enquires requiring clarification/ approval; specifically with rental equipment and personnel services. Contact department originators/ Supervisors on such invoice approval, update SAP accordingly with applicable information and return approved invoice(s) to the Accounts department.
Action any changes to specifications advising suppliers accordingly.
Assist Procurement Manager with supplier business review meetings and assist with supplier assessment in conjunction with the Supplier Approval Process.
Assist in other purchasing/ departmental duties/ activities as detailed by the Procurement Manager including ad hoc projects as required.
Attend department meetings relevant to area of responsibility to facilitate optimum integration between Supply Chain function and the business.
Actively adhere to the Code of Conduct and Anti-Bribery policies, procedures and processes to ensure the highest ethical standards are maintained and exposure to liability or risk to Expro's reputation is minimised. If necessary, report possible violations or conflicts of interest.
Actively adhere to and ensure compliance with applicable Quality policies, procedures, processes and systems. Take an active part in quality improvement processes. Identify and report any deficiencies to supervisor and obtain authorisation for any deviations from standard procedures.
Actively comply with all applicable Health, Safety & Environmental (HSE) policies, procedures and processes. Promote HSE awareness; take responsibility and be accountable for own safety and safety of others. Demonstrate the personal application of HSE procedures in daily performance and always follow the 10 Safety House Rules.
Ensure objectives set under Employee Development Plan are met.
Job Knowledge And Qualifications
5 years experience within a buying/materials environment
Proficient in Microsoft office (Excel, Powerpoint and Word) and MRP/ERP systems (SAP preferred)
Previous experience of terminology, supplier evaluation, purchase order drafting, negotiation
Why Expro?
People are the most important. And every Expro person engineers our future. They are the drivers of our methodologies. Expro people are confident. They can draw out the right answer which attract the right clients.
At Expro, we live by our values, People, Performance, Planet and Partnerships. People are always at the heart of our success. Performance is getting it right first time, every time. We're committed to reducing our environmental impact and we build relationships with our customers to understand their needs.
Method of Application
Closing Date : 10th November, 2023