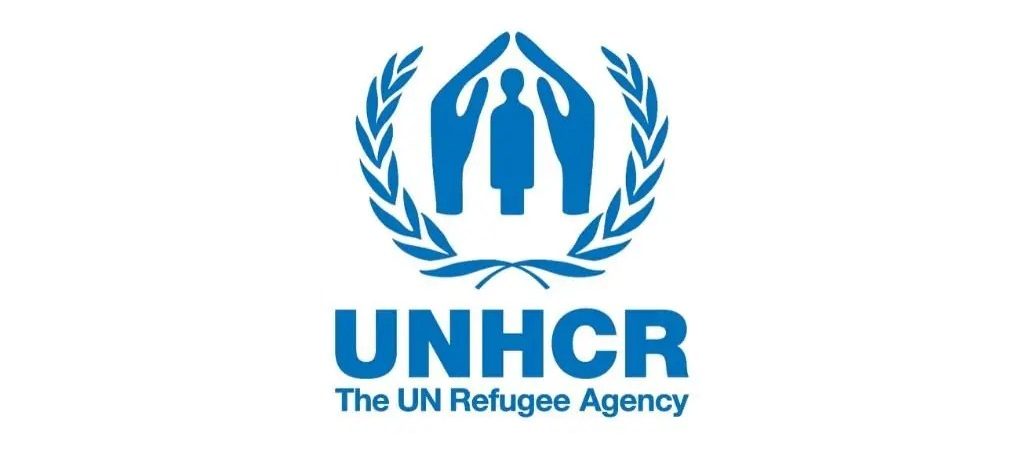 Organizational Setting and Work Relationships
The Business Analyst is a leading professional who is expected to deliver new insight and lasting business value by leveraging the many systems, analytics and business opportunities offered by cutting edge technology. The incumbent contributes to end-to-end integration and proactively manages updates from a business transformation leadership perspective, utilizing skills and knowledge of the relevant area.
The incumbent leads client-facing design sessions and related change management for the on-going renovation of work practices, their streamlining and simplification; to do so, liaises with all relevant stakeholders to document procedures, brings awareness of procedure changes, and supports process reconfiguration to help transform the Organization from a largely transactional model to a strategic business partner for field operations and senior management.
S/he will be working closely with all relevant stakeholders to enhance the use of state of the art technology within the Area of Responsibility (AoR).
Duties
– Recommend functional and technical solutions for new or amended technologic services, procedures or systems to meet the defined business use cases.
– Ensure end-to-end integration of business processes across systems within the AoR.
– Ensure continuous systems¿ support through UNHCR¿s governance model, including managed service providers.
– Undertake quality assurance of delivered work from a functional perspective (Functional testing, Integration testing, Business Process testing and User Acceptance Testing), managing Sandbox and Production environments in accordance with UNHCR¿s governance model.
– Build strong business relationship with all stakeholders with respect to applications within the AoR.
– Conduct business analysis and make recommendations on how systems and analytics can be used to improve its value as a strategic partner for field operations and senior management.
– Conduct quality funding analysis in a structured manner for expedited and more comprehensive outputs.
– Identify and analyse funding gaps and surpluses in a systematic way so that necessary resource allocation decisions can be made by the senior management on time.
– Coordinate business analysis and implementation of configuration proposals for systems within the AoR that minimize complexity, simplify processes and streamlines management procedures.
– Advise on complex system design issues, including how system configuration and use of analytics can help achieve targets and key performance indicators and benchmarks, etc.
– Contribute to enhanced analytics (AI, Machine Learning, etc.), reports to UNHCR senior management, e.g. on key business driver insights and performance indicators.
– Coordinate change management for work practice renovation initiatives supported by the systems within the AoR.
– Recommend and analyse benchmarks within the AoR with those of comparable humanitarian organizations.
– Interface with the relevant counterparts and business process owners to prepare and test regular updates to the system within the AoR, including monitoring that all licensed capabilities are fully applied at all times.
– Build capacity for relevant business process owners to be aware of and prepared to use new or updated system capabilities.
– Build capacity, in liaison with GLDC, for relevant business process owners to develop and publish timely end-user training materials, e.g. short videos, for all future system updates and business innovation initiatives within the AoR.
– Undertake and lead relevant system testing, coordinate and liaise with all levels of system support.
– Prepare and develop user-friendly and cost-efficient technologic tools and business requirements within the AoR; document business requirements and later update related operating procedures and/or training materials.
– Manage and provide advice on basic security features, system roles and responsibilities as well as audit reports.
– Conduct report writing and report maintenance, set up actionable dashboards to meet the requirements of (regional) partners and their clients.
– Negotiate business requirements with stakeholders.
– Perform other related duties as required.
Minimum Qualifications
Education & Professional Work Experience
Years of Experience / Degree Level
For P3/NOC – 6 years relevant experience with Undergraduate degree; or 5 years relevant experience with Graduate degree; or 4 years relevant experience with Doctorate degree
Field(s) of Education
International Relations; Information Technology; Business Administration;
Economics; Social Science; or other relevant field.
(Field(s) of Education marked with an asterisk* are essential)
Certificates and/or Licenses
Business Analysis;
(Certificates and Licenses marked with an asterisk* are essential)
Relevant Job Experience
Essential
Minimum 4 years of relevant experience at the professional level as a business analyst or project manager in international organizations, public or private sectors, of which at least 3 years should be in an international capacity directly relevant to the functions of this position. Documented relevant work experiences as a business/system analyst. Involvement in systems integration, implementation and related management and organizational change management initiatives in an international or multinational environment, with specific ERP or similar complex system management experience in at least one recent deployment project, preferably within the UN system or international public organization.
Good knowledge of procedures/processes and exposure to provision of support services in an International Organization, preferably specific to configuration and maintenance in a UN or international public organization. Involvement in the analysis, design development and testing of system configurations. Excellent communication, interpersonal and negotiating skills and the capacity to communicate complex technical issues in layman's terms. Very good working knowledge of standard desktop tools such as MS Office suite and proven capability to learn new software tools. Good knowledge of the UN rules/procedures and processes. Experience in learning/training activities.
Desirable
Extensive knowledge of ERP systems or other complex business applications, including formal training or certification. Experience in business processes analysis and streamlining in the UN using CM applications.
Desired Candidate Profile
The ideal candidate will have a good finance educational background preferably in accounting and finance like ACCA / CMA / CFA / CPA and good experience in finance domain and enterprise finance processes. Experience working with modern ERP systems and reporting applications is highly desirable. These core skills to be highly complimented with communication and analytical skills.Required languages (expected Overall ability is at least B2 level):
,
Desired languages
,
Operational context
Occupational Safety and Health Considerations:
The position is in the Office of the Controller, Division of Financial and Administrative Management (DFAM) and reports to the Senior Business Analyst of the Financial Systems Support and Reporting Unit (FSSR). The FSSR Unit is based in UNHCR's Global Service Centre in Budapest and works in close coordination with DFAM Accounts and Financial Service (AFS) also located in Budapest. In today's changing environment, UNHCR is seeing an increase in the complexity of financial and performance reporting requirements, diversity of technical skills in the workforce, and the impact of rapidly changing technologies The Business Analyst will be responsible for ensuring that UNHCR's ERP system and complementary tools such as the Business Intelligence reporting platform meets evolving financial and administrative process and policy support, data analytics, dashboards and comprehensive reporting requirements. The incumbent will play an expert role in support and documentation of the implemented finance and reporting systems, co-ordinate with UNHCR counterparts in all phases of the system support, operational milestones, system improvement initiatives, change management and communication. The incumbent will also coordinate and communicate regularly with counterparts at relevant Divisions and Bureaux through the requirements analysis, solution design, development, testing, release into production the dissemination of system, process changes, reporting tools and utilities. This may include outreach on the benefits of the tools as well as coaching and guidance to users on the access and use of ERP system, dashboards and reports. In addition, monitoring the integration dashboards for exceptions and liaising with support teams of the data integration platforms would be necessary.
How to apply
For a full job description and to apply, interested candidates are requested to visit https://bit.ly/3kT46Ns
The UNHCR workforce consists of many diverse nationalities, cultures, languages and opinions. UNHCR seeks to sustain and strengthen this diversity to ensure equal opportunities as well as an inclusive working environment for its entire workforce. Applications are encouraged from all qualified candidates without distinction on grounds of race, colour, sex, national origin, age, religion, disability, sexual orientation and gender identity.
Please note that UNHCR does not charge a fee at any stage of its recruitment process (application, interview, meeting, travelling, processing, training or any other fees).
Closing date of receipt of applications: 16 February 2023 (midnight Geneva time)