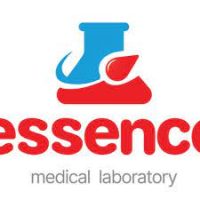 Company: Kempinski Hotels
Location: Ghana
State: Ghana
Job type: 

Full-Time

Job category: Travel and Tourism Jobs in Ghana
Job Description
To produce an outstanding guest experience within the Banqueting concepts by managing a service team in cooperation with the culinary team. The Banquet Manager / Catering Manager provides a courteous, professional and efficient service in accordance with the outlet, hotel and Kempinski standards, driving sales and maximising profit.
Key Responsibilities:
Responsible to the Head of Department/ Assistant Head of Deparmtent
Responsible for Assistant Banquet Manager,Banquet Supervisor, Banquet Waiter/Waitress
Set an example by reporting to duty punctually wearing business attire according to the hotels dress code & Kempinski grooming standards, maintaining a high standard of personal appearance and hygiene at all times.
Provide a professional and courteous service at all times and ensure that all employees of the Room Service outlet follow the example.
Ensure that the place of work and surrounding area is kept clean and organised at all times.
Execute and demand the team to execute the highest level of service and set-up standards at all times.
Be knowledgeable of all services and products offered by the hotel.
Set an example in terms of thorough service and product knowledge of the Banqueting offering.
Assist in preparation of the Banqueting Budget
Conduct monthly inventory of operating supplies and equipment together with the stewarding department.
Perform up selling for all items offered by the department assigned as well as offering alternatives.
Be knowledgeable to operate the existing POS system based on the trained responsibility level as assigned in the department.
Identify errors and correct them as required during set-up, service and breakdown of operations.
Produce reports and analysis of the outlet and present report in the monthly performance meeting.
Lead the Banqueting department efficiently in cost and expenses, constantly delivering the highest quality as well as driving high top line revenue and profit.
Establish rapport with guests and meeting organizers to ensure satisfaction and personalized service.
Work in close term with Stewarding and Housekeeping to ensure that all areas are regularly maintained and organised.
To work closely with the Sales & Catering department and establish a good rapport to ensure successful flow of communication.
Participate planning sessions of the Banquets together with the Sales & Marketing Department.
Plan the banquets' schedule and checklist with Executive Chef / Banqueting Chef.
Hold event briefings for the Service and Culinary Teams.
Actively participate in banqueting menu design in cooperation with the Culinary Team, Bar Manager and Chef Sommelier / Sommelier.
Organise tastings of new Banqueting menus.
Foster and implement creative ideas for Banqueting offering.
Implement a flexible work schedule based on business patterns.
Establish a pool of qualified and trained full and part time employees in conjunction with the hotel's People Services Department.
Ensure an effective payroll control through a flexible work force maximizing the utilization of part time employees and closely cooperating with other Food & Beverage departments.
Monitor operating supplies, equipment and reduce spoilage and wastage successfully.
Attend and contribute to all staff meetings, departmental trainings and hotel initiated trainings.
Attend daily or weekly meetings with the Culinary Team and fostering team work to constantly develop the Banqueting department for more success.
Attend all required trainings as described by the Food & Beverage Department.
Report incidents requiring disciplinary actions immediately to the Head of Department.
Prepare and review all departmental operations manual updates annually in accordance with the Assistant Head of Department.
Support all activities and cooperation with the suppliers.
Monitor and constantly improve quality and guest satisfaction trough personal correspondence with the clients, such as event organisers.
Organise all required outlet specific trainings as described by the department
Undertake reasonable tasks and secondary duties as appointed by the Head of Department.
Respond to any changes in the department as dictated by the hotel management.
Handle guest enquiries and complaints in a courteous and efficient manner and report to Head of Department / Assistant Head of Department ensuring that the follow up is performed with the guest.
Ensure that the opening and closing procedures established for the outlet are followed.
Act as Food & Beverage Duty Manager during the absence of the Food & Beverage Head of Department and Assistant Head of Department.
Assign responsibilities to subordinates implementing a multi-tasking principle and check their performance periodically.
Additional responsibilities and tasks can be added at any time according to the needs of the business and of the hotel.
Desired Skills And Qualifications
Must be a citizen
Diploma in Hospitality Management or related field.
Minimum 2 years in similar role.
Excellent oral and written skills.
Additional language – beneficial.
Ability to work as part of a team, thrive under pressure in challenging circumstances and come up with proactive, rational solutions.
Excellent written and verbal communication skills.
Ability to establish and retain effective working relationships with hotel staff and clients/vendors.
Ability to identify and delegate tasks effectively.
Excellent organizational and time management skills.
Applies a professional, confidential and ethical approach at all times.
Works in a safe, prudent and organized manner.
Ability to operate computer and office equipment.
About Us
Hoteliers since 1897, we have travelled the world in search of the most fascinating destinations without ever forgetting the finest traditions of our European heritage. We are dedicated to please, educated to entertain, and we never compromise on the European elegance of service. We pride ourselves on delivering a beautiful performance for each of our guests. And for our employees, we provide a stage on which they can flourish and realize their full potential.
Method of Application
CLICK TO APPLY
Closing Date : 15th October, 2023