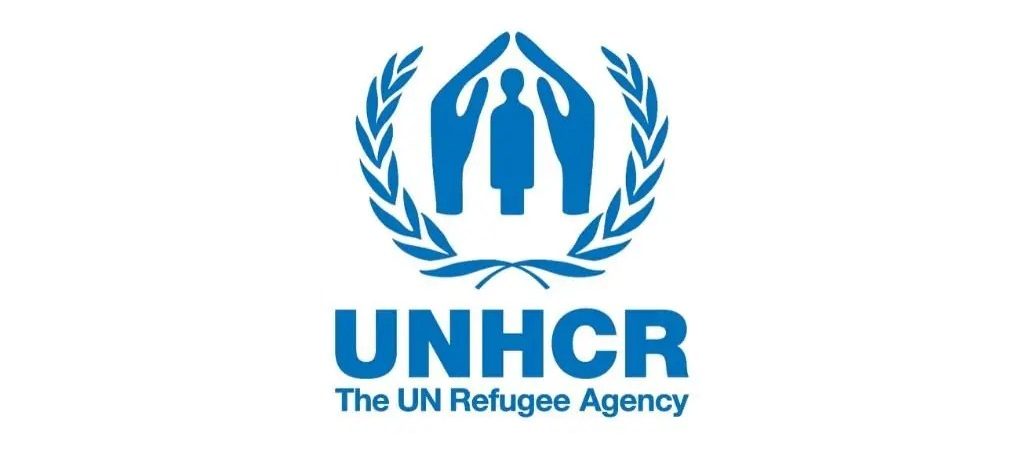 Job Title: Assistant Protection Officer (N)
Location: Tegucigalpa, Honduras
Time type: Full time
Job requisition ID: JR2209127
Hardship Level: B
Family Type: Family
Grade: NOA
Staff Member/Affiliate Type: National Professional Officer
Reason: Regular > Regular Assignment
Remote work accepted: No
Target Start Date: 2023-03-01
Job Posting End Date: January 17, 2023
Standard Job Description
Assistant Protection Officer
Organizational Setting and Work Relationships
The Assistant Protection Officer reports to the Protection Officer or the Senior Protection Officer. Depending on the size and structure of the Office, the incumbent may have supervisory responsibility for protection staff including community-based protection, registration, resettlement and education. S/he provides functional protection guidance to information management and programme staff on all protection/legal matters and accountabilities. These include: statelessness (in line with the campaign to End Statelessness by 2024), Global Compact on Refugees (GCR) commitments, age, gender, diversity (AGD) and accountability to affected populations (AAP) through community-based protection, Child protection, Gender-Based Violence (GBV) prevention and response, gender equality, disability inclusion, youth empowerment, psycho-social support and PSEA, registration, asylum/refugee status determination, resettlement, local integration, voluntary repatriation, human rights standards integration, national legislation, judicial engagement, predictable and decisive engagement in situations of internal displacement and engagement in wider mixed movement and climate change/disaster-related displacement responses. S/he supervises protection standards, operational procedures and practices in protection delivery in line with international standards.
The Assistant Protection Officer is expected to coordinate quality, timely and effective protection responses to the needs of populations of concern (PoC), ensuring that operational responses in all sectors mainstream protection methodologies and integrate protection safeguards. The incumbent contributes to the design of a comprehensive protection strategy and represents the Organization externally on protection doctrine and policy as guided by the supervisor. S/he also ensures that PoC are meaningfully engaged in the decisions that affect them and support programme design and adaptations that are influenced by the concerns, priorities and capacities of them. To achieve this, the incumbent will need to build and maintain effective interfaces with communities of concern, authorities, protection and assistance partners as well as a broader network of stakeholders who can contribute to enhancing protection.
All UNHCR staff members are accountable to perform their duties as reflected in their job description. They do so within their delegated authorities, in line with the regulatory framework of UNHCR which includes the UN Charter, UN Staff Regulations and Rules, UNHCR Policies and Administrative Instructions as well as relevant accountability frameworks. In addition, staff members are required to discharge their responsibilities in a manner consistent with the core, functional, cross-functional and managerial competencies and UNHCR's core values of professionalism, integrity and respect for diversity.
Duties
– Stay abreast of political, social, economic and cultural developments that have an impact on the protection environment.
– Consistently apply International and National Law and applicable UN/UNHCR and IASC policy, standards and codes of conduct.
– Assist in providing comments on existing and draft legislation related to PoC.
– Provide legal advice and guidance on protection issues to PoC; liaise with competent authorities to ensure the issuance of personal and other relevant documentation.
– Conduct eligibility and status determination for PoC in compliance with UNHCR procedural standards and international protection principles.
– Promote and contribute to measures to identify, prevent and reduce statelessness.
– Contribute to a country-level child protection plan as part of the protection strategy.
– Contribute to a country-level education plan as part of the protection strategy.
– Provide inputs for the development of protection policies and standards within the AoR.
– Implement and monitor Standard Operating Procedures (SOPs) for all protection/solutions activities.
– Manage individual protection cases including those on GBV and child protection. Monitor, and intervene in cases of refoulement, expulsion and other protection incidents.
– Recommend durable solutions for the largest possible number of PoC through voluntary repatriation, local integration and where appropriate, resettlement.
– Assess resettlement needs and apply priorities for the resettlement of individuals and groups of refugees and other PoC.
– Contribute to the design, implementation and evaluation of protection related AGD based programming with implementing and operational partners.
– Contribute to and facilitate a programme of results-based advocacy with sectorial and/or cluster partners.
– Contribute to and facilitate effective information management through the provision of disaggregated data on populations of concern and their problems.
– Assist capacity-building initiatives for communities and individuals to assert their rights.
– Participate in initiatives to capacitate authorities, relevant institutions and NGOs to strengthen national protection related legislation and procedures.
– Intervene with authorities on protection issues.
– Assist the supervisor in deciding priorities for reception, interviewing and counselling for groups or individuals.
– Assist the supervisor in enforcing compliance of staff and implementing partners with global protection policies and standards of professional integrity in the delivery of protection services.
– Enforce compliance with, and integrity of, all protection standard operating procedures.
– Perform other related duties as required.
Minimum Qualifications
Years of Experience / Degree Level
For P1/NOA – 1-year relevant experience with Undergraduate degree; or no experience with Graduate degree; or no experience with Doctorate degree.
Field(s) of Education
Law, International Law, Political Sciences or other relevant field.
(Field(s) of Education marked with an asterisk* are essential).
Certificates and/or Licenses
Not specified.
(Certificates and Licenses marked with an asterisk* are essential)
Relevant Job Experience
Essential Knowledge of International Refugee and Human Rights Law and ability to apply the relevant legal principles.
Desirable
Completion of the Protection Learning Programme, RSD- Resettlement Learning Programme.
Functional Skills
*PR-Protection-related guidelines, standards and indicators
*PR-Age, Gender and Diversity (AGD)
MG-Project Management
PR-Human Rights Doctrine/Standards
PR-International Humanitarian Law
PR-Assessment of IDPs Status, Rights, Obligation
PR-Climate change and disaster related displacement
CO-Drafting and Documentation
PR-Gender Based Violence (GBV) Coordination
(Functional Skills marked with an asterisk* are essential)
Language Requirements
For International Professional and Field Service jobs: Knowledge of English and UN working language of the duty station if not English.
For National Professional jobs: Knowledge of English and UN working language of the duty station if not English and local language.
For General Service jobs: Knowledge of English and/or UN working language of the duty station if not English.
All UNHCR workforce members must individually and collectively, contribute towards a working environment where each person feels safe, and empowered to perform their duties. This includes by demonstrating no tolerance for sexual exploitation and abuse, harassment including sexual harassment, sexism, gender inequality, discrimination and abuse of power.
As individuals and as managers, all must be proactive in preventing and responding to inappropriate conduct, support ongoing dialogue on these matters and speaking up and seeking guidance and support from relevant UNHCR resources when these issues arise.
This is a Standard Job Description for all UNHCR jobs with this job title and grade level. The Operational Context may contain additional essential and/or desirable qualifications relating to the specific operation and/or position. Any such requirements are incorporated by reference in this Job Description and will be considered for the screening, shortlisting and selection of candidates.
Desired Candidate Profile
This position is advertised to internal and external applicants. National Professional Officers must be nationals of and be locally recruited within the country of their employment. Only the primary nationality of the candidate will be considered for this purpose (nationality recognized by UNHCR as per Staff Rule 4.3).
Internal Candidates: comprises current National Professional Officer (NPO) staff members holding an indefinite or fixed-term appointment who, at the date of the deadline for application, are serving in the NPO category at the grade of the position or one grade below or above, as well as any candidates serving at higher grades who fulfill the criteria as per the job advertisement. Staff members must serve for a minimum of one year following assignment before being considered eligible to apply for another position within the same category.
Recruitment as a UNHCR staff member and engagement under a UNHCR affiliate scheme or as an intern, is subject to proof of full vaccination against COVID-19, independently of contract type and duration. The selected candidate(s) will be required to provide the proof of vaccination prior to recruitment.
Only short-listed candidates will be notified. The recruitment process might include written test and/or oral interview for this job advertisement. No late applications will be accepted.
UNHCR does not charge a fee at any stage of the recruitment process (application, interview meeting, processing, training or any other fees).
Remuneration: A competitive compensation and benefits package is offered depending on relevant experience as per the requirements of the job advertisement. For information on UN salaries, allowances and benefits, please visit the portal of the Office of HR Management of United Nations.
Required languages (expected Overall ability is at least B2 level):
Spanish, English
Desired Languages
Operational context
Occupational Safety and Health Considerations: To view occupational safety and health considerations for this duty station, please visit this link: https://wwwnc.cdc.gov/travel
Nature of Position:
In Honduras, people are directly affected by the growing activity and reach of organized crime and the social control they exert over communities and territories. Honduras currently registers one of the highest numbers of criminal groups on record operating in the country, most of which are located in urban areas of Tegucigalpa, San Pedro Sula and La Ceiba, exercising territorial control over numerous neighborhoods. These groups are the main perpetrators of violence, which they utilize as a means to exert and maintain the territorial and socioeconomic control of communities and territories. The violence itself, or the threat thereof, manifest in different forms, but particularly through forced displacement, GBV and recruitment of children and adolescents.
This situation has created the conditions for the internal displacement of more than 247,000 people and more than 54,000 asylum applications filed by Honduran nationals globally in 2020. In addition, the reconfiguration of mixed migration routes and the geographical position of Honduras have increased the continuous movement of people in transit to the north, including refugees.
Displaced women and children, and those at risk of displacement, face greater protection risks, such as human trafficking, forced recruitment and gender-based violence (GBV). Honduras is one of the most violent countries for women, girls and LGBTIQ+ people. The femicide rate of 6.2 per 100,000 women is the highest in Latin America. A woman or girl is murdered every 27 hours in Honduras, while 86 per cent of the more than 3,400 reports of sexual violence in 2019 were girls and adolescents between 0 and 19 years old.
The limited Government capacity in providing responses and solutions to internally displaced populations and those at-risk of displacement has contributed to further aggravate a general distrust on public institutions particularly among vulnerable groups in high-risk areas. The distrust on public institutions impacts the capacity of the Government to address the needs of vulnerable groups, including IDPs, and the effectively promote social policies design to address gender inequality and promote human rights. Therefore, strengthening state capacity, reconnecting and rebuilding trust between communities and state institutions is key to not only address internal displacement, but to help the government of Honduras to achieve its sustainable development goals.
Living and Working Conditions: – Family duty station B
– Limited access to infrastructure (health, housing, banking, transportation, telecommunications) and limited access to leisure and recreational facilities due to security restrictions. Due to the Covid-19 pandemic, limitations in many aspects of daily life for staff (leisure, cultural activities, attractions) have increased and the levels of insecurity, as well as basic development indicators (poverty, food security, etc.) have worsened. The possibility of walking in the main cities is non-existent due to lack of security (assault, robbery) and lack of sidewalks or sidewalks in poor conditions, lack of lighting.
– There is no lack of private schools, although the number of bilingual or bicultural schools is not so high.
– Security: extremely high level of violent crime, including murder, robbery and threats of kidnapping, a growing number of femicides, lack of safe and reliable public transportation and of safe public spaces for socializing and deficiency of health services. It is strongly advised to exercise
extreme caution and maintain a high level of personal security awareness.
– Due to the number of robberies and armed assaults suffered by UN staff and some visitors, it is discouraged to walk alone at all times in Tegucigalpa, San Pedro Sula and La Ceiba, personal or official movements should be done in a vehicle.
Additional Qualifications
Skills
PR-Age, Gender and Diversity (AGD), PR-Analysis of laws and practice relevant to human rights
Education
BA: International Law (Required), BA: Law (Required), BA: Political Science (Required)
Certifications
Work Experience
Number of Persons of Concern Served, Protection, Work Context: Internally Displaced Persons (IDP) Operation, Workforce to Supervise.
Competencies
Accountability, Client & results orientation, Commitment to continuous learning, Communication, Judgement & decision making, Negotiation & conflict resolution, Organizational awareness, Political awareness, Stakeholder management, Teamwork & collaboration.
UNHCR Salary Calculator
https://icsc.un.org/Home/SalaryScales
Compendium
Functional clearance
This position doesn't require a functional clearance.
How to apply
Para aplicar debe seguir las siguientes instrucciones:
Ingresar a través del siguiente vinculo: https://unhcr.wd3.myworkdayjobs.com/External
Buscar la posición a aplicar por – Location o puede colocar el número de la Job Requisition en la barra de búsqueda (ejemplo: JR JR2201639)
Seleccionar aplicar y le desplegará las opciones para hacerlo. Si aún no tiene usuario creado, seleccionar "Create Account"
Una vez creada su cuenta puede iniciar su aplicación en línea.