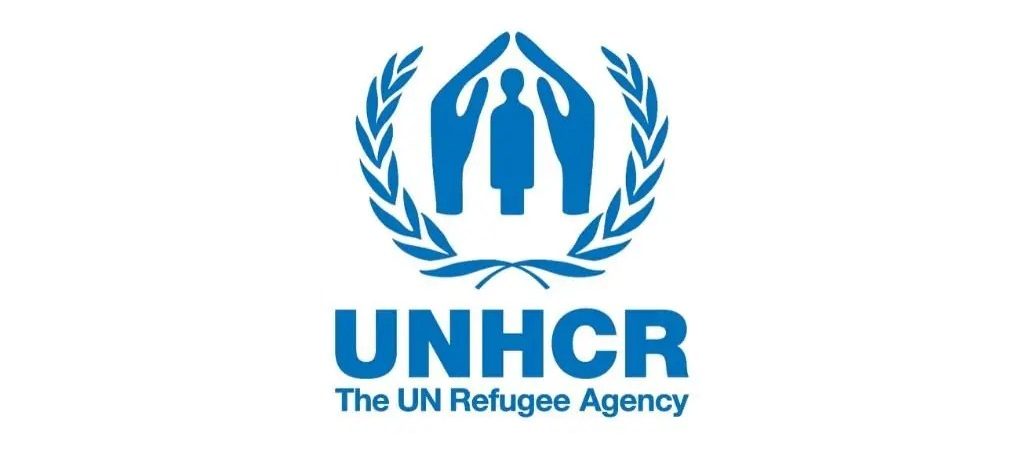 Organizational Setting and Work Relationships
The Assistant Project Control Officer is part of the multi-functional team. In coordination with DFAM's Implementing Partnership Management Service, s/he is responsible and accountable for providing substantive support, guidance, and oversight on the effective management of the Enhanced Framework for Implementing with Partners (the Framework) as well as oversight on the effective management of Direct Implementation. Complementary to programme management, s/he will support and conduct analysis and assessment of risks associated with partnerships and direct implementation, policy compliance, operational practices, mitigation measures and gaps and make technical recommendations or decisions in line with the principles of the Framework, of UN/UNHCR's financial rules, policies and regulations and operational context. The incumbent prompts partnership integrity and other safeguarding mechanisms for ensuring sound stewardship and accountability of funds entrusted to partners or through direct implementation arrangements (e.g. contracts for the procurement of goods and/or services) to ensure resources are used in the most efficient and effective manner to attain the best results for persons of concern. The Assistant Project Control Officer will promote dialogue and consultations for strengthening partnerships and have frequent contacts with UNHCR colleagues, particularly project control and programme staff. S/he may have contact with external stakeholders, such as UNHCR-funded partners, auditors, oversight bodies, and host governments on matters related to partnerships. The incumbent will be mindful of all dimensions of partnerships in accordance with the Principles of Partnership, the Code of Conduct, UN/UNHCR¿s financial rules, policies and regulations and other relevant documents. In the Regional Bureaux, the incumbent works under the supervision of the Regional Controller. In the Country and Multi-Country Offices, the incumbent normally works under the direct supervision of the Representative or Deputy Representative, Head of Office or (Senior) Project Control Officer, as applicable.
All UNHCR staff members are accountable to perform their duties as reflected in their job description. They do so within their delegated authorities, in line with the regulatory framework of UNHCR which includes the UN Charter, UN Staff Regulations and Rules, UNHCR Policies and Administrative Instructions as well as relevant accountability frameworks. In addition, staff members are required to discharge their responsibilities in a manner consistent with the core, functional, cross-functional and managerial competencies and UNHCR's core values of professionalism, integrity and respect for diversity.
Duties
– Participate in the annual assessment and planning cycle.
– Review that project agreements are in conformity with Country Operation Plans and UNHCR¿s rules, policies and procedures.
– Formulate and implement a performance project monitoring plan in collaboration with the Programme Unit and MFT. – Participate in the development of the direct implementation monitoring plan in collaboration with the Programme Unit and other relevant functions.
– Support Programme and other relevant functions in the selection of implementation modalities.
– Track the management of project and direct implementation risks in collaboration with the Programme Unit, and report major risks to senior management.
– Review, analyse and verify Financial and Performance Partner Reports (PFR and PPR), and check accuracy and consistency between PFR and PPR, in accordance with partnership agreements.
– Undertake missions within the geographical area of responsibility.
– Monitor, track and verify that expenditure for direct implementation by UNHCR is in line with the approved budget.
– Conduct reviews of the internal control systems of partners and provide advice as required.
– Provide feedback and recommendations of identified variants, risks and issues to the partner, Programme Unit and escalate to management as required.
– Prepare project control reports with the current status of programme implementation and financial status.
– Carry out timely project closure in coordination with the programme unit.
– Provide input to the mid- and end-year programme review process on issues related to project control and risk management.
– Maintain professional relationships with partners and UNHCR¿s contractors.
– Keep up-to-date with all UNHCR rules, regulations and procedures necessary to perform these duties.
– Report on financial and operational performance and risks related to projects and activities under direct implementation, and escalate issues to senior management.
– Recommend acceptance or non-acceptance of Partner Reports and payment of instalments.
– Advise on improvements related to implementing partnership and direct implementation management and internal controls. – Contact partners for project related matters.
– Perform other related duties as required.
Minimum Qualifications
Education & Professional Work Experience Years of Experience / Degree Level For P2/NOB
– 3 years relevant experience with Undergraduate degree; or 2 years relevant experience with Graduate degree; or 1 year relevant experience with Doctorate degree Field(s) of Education Business Administration; Economics; Management; or other relevant field. (Field(s) of Education marked with an asterisk* are essential) Certificates and/or Licenses Accounting; Auditing; Assc Chartered Certificate Account Chartered Inst. Of Management Account Institute of Mgmt Accountants Chartered Accountant Certif. Practising Accountant (Certificates and Licenses marked with an asterisk* are essential)
Relevant Job Experience
Essential
Good knowledge of international auditing standards.
Desirable Working experience of at least one year in an intergovernmental organization (United Nations or similar). Good understanding of the workflows of major Enterprise Resource Planning financial modules (such as PeopleSoft, SAP or Oracle). Working experience with accrual accounting (such as IPSAS or IFRS).
Functional Skills
PM-Project Monitoring
FI-International Auditing Standards
EL-Monitoring and Evaluation
DM-Data Collection and Analysis
CO-Reporting skills
FI-Financial auditing (Functional Skills marked with an asterisk* are essential)
Language Requirements
For International Professional and Field Service jobs: Knowledge of English and UN working language of the duty station if not English. For National Professional jobs: Knowledge of English and UN working language of the duty station if not English and local language. For General Service jobs: Knowledge of English and/or UN working language of the duty station if not English.
All UNHCR workforce members must individually and collectively, contribute towards a working environment where each person feels safe, and empowered to perform their duties. This includes by demonstrating no tolerance for sexual exploitation and abuse, harassment including sexual harassment, sexism, gender inequality, discrimination and abuse of power. As individuals and as managers, all must be proactive in preventing and responding to inappropriate conduct, support ongoing dialogue on these matters and speaking up and seeking guidance and support from relevant UNHCR resources when these issues arise. This is a Standard Job Description for all UNHCR jobs with this job title and grade level. The Operational Context may contain additional essential and/or desirable qualifications relating to the specific operation and/or position. Any such requirements are incorporated by reference in this Job Description and will be considered for the screening, shortlisting and selection of candidates.
Desired Candidate Profile
– At least one year of working experience in an intergovernmental organization (United Nations or similar).
– Understanding of the workflows of major Enterprise Resource Planning financial modules (such as PeopleSoft, SAP or Oracle).
– Working experience with accrual accounting (such as IPSAS or IFRS).
– Good understanding on project partnership agreements, Audit issues and related monitoring and reporting
– Good understanding on Anti-Fraud, PSEA and AGD mainstreaming
Required languages (expected Overall ability is at least B2 level):
,
Desired languages
,
Operational context
Occupational Safety and Health Considerations:
To view occupational and health considerations for this duty station. Please visit this link https://wwwc.cdc.gov/travel
Nature of Position:
UNHCR Sub-Office Mazar (SOM) covers the largest geographical area (9 provinces) in the North and Northeast regions of the country. SOM covers five borders. SOM signed PPAs with four partners: WAW, ORD, AKHA.KH, and PACO. The overall security situation in the North and Northeast has been relatively calm. The humanitarian situation has worsened in the region including widespread food insecurity, as a result of decades of conflict. The situation will be projected to persist in 2023 and that armed conflicts will continue in some areas of the region. Loss of economy and development opportunities and rise in crime incidents will continue to exacerbate the living conditions of the IDPs, refugees, and IDP returnees and host communities. IDPs along with communities face a range of challenges including sustainable shelter and basic services such as health care, education, and livelihoods. Rural livelihood is seriously disrupted due to conflict and displacement. The conflict affected all available courses in the region. The De Facto Authorities (DFA) implemented restrictions in 2022, including the free movement of women and access to education for girls. Main entry point for deportees from Tajikistan, Uzbekistan, and Iran.
For 2023, SO Mazar-i-Sharif is expected to start with an initial OPS OL Budget of USD 20 million that includes community-based protection monitoring, MHPSS, core relief items, assistance to persons with specific needs (PSN), permanent shelter, energy solar panel, cash-based interventions (CBI), WASH, livelihoods, education, and infrastructure, in prioritised areas of return and reintegration. The Ops OL Budget is expected to increase beyond 20 million USD from more earmarked funding during the year.
Key challenge faced in implementation stems from fall of Government in August 2021 and consequent collapse of banking system, when operation shifted from bank transfers to cash payments to Partners, vendors and POCs through money service provider company, which requires a time-consuming offline reconciliation and entry in MSRP. In 2022 the banking situation remains unresolved with cash payments continuing in January, while new avenues are explored to reduce volume of cash payments.
Candidate is expected to bring solid experience in handling large-scale multifunction team to ensure sound leadership and accountability of funds entrusted to the operational partners as well as direct implementation. Candidate should be professional and possess good negotiation skills to work closely with stakeholders. Given the specific situation of Afghanistan, candidate should bring solid creative and innovative skills to provide solutions in handling cash payments outside the traditional banking system. Level of professionalism, accountability and cross-functional stills in building trust and stakeholder management is key. Areas of risk management and compliance is part of project control task in the SO Mazar therefore the candidate should have experience in handling this objective.
Living and Working Conditions:
Afghanistan is a high-risk country with a very complex operational environment, characterized by uncertainty and frequent security incidents. Movement by all personnel is restricted, coordinated, and monitored by security officers. UNHCR sub-office Mazar in the city following all security and mitigation measures. Also, the Country office / Kabul is located within the ICON Compound on the Supreme Road of police district 9. During all movement between CO, SO,FO the accommodation with each room has its own washroom and other facilities available. No visits except in UN compounds and Embassies which is frustrating, and stressful to cope. UNHCR and UN agencies jointly run JMS Level 1 medical clinic and satellite located in ICON. S/M on special prescriptions should travel with enough medical facilities. Outdoor air quality is a health concern in general. The office provides air purifiers both in the office and accommodation. Road crashes, conflict, and terror are major causes of injuries. The security situation is unstable, volatile, and unpredictable with the rise in 2020-2022. A daily radio check is mandatory. All movements are strictly by armored Vehicle or by air and no road. In a 4-week R&R cycle, staff is highly encouraged not to delay. Considering the serious restrictions on staff movement, it is crucial to demonstrate a record of maintaining a positive attitude whenever confronted with adversity and restraints in social life. Staff interested in the position should be mentally, psychologically, and physically fit and ready to face situations when required to be locked down in compound bunkers for an extended period due to security incidents.
Additional Qualifications
Skills
Education
BA: Accounting (Required), BA: Business Administration (Required), BA: Economics (Required), BA: Finance (Required), BA: Public Administration (Required)
Certifications
Accounting – Other, Association of Chartered Certified Accountant – ACCA, Auditing – Other, Certif. Practicing Accountant – Other, Chartered Accountant (CA) – Other, Chartered Institute of Management Accountants – CIMA, Institute of Management Accountants – Other
Work Experience
Competencies
Accountability, Client & results orientation, Commitment to continuous learning, Communication, Empowering & building trust, Judgement & decision making, Managing resource, Organizational awareness, Planning & organizing, Teamwork & collaboration
UNHCR Salary Calculator
https://icsc.un.org/Home/SalaryScales
Compendium
Add.2 to Bi-annual Compendium 2022 – Part B
Functional clearance
This position requires Functional Clearance
How to apply
For a full job description and to apply, interested candidates are requested to visit
bit.ly/3YDRJDR
The UNHCR workforce consists of many diverse nationalities, cultures, languages and opinions. UNHCR seeks to sustain and strengthen this diversity to ensure equal opportunities as well as an inclusive working environment for its entire workforce. Applications are encouraged from all qualified candidates without distinction on grounds of race, colour, sex, national origin, age, religion, disability, sexual orientation and gender identity.
Please note that UNHCR does not charge a fee at any stage of its recruitment process (application, interview, meeting, travelling, processing, training or any other fees).
Closing date of receipt of applications: 16 February 2023 (midnight Geneva time)