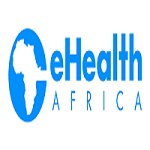 eHealth Africa is focused on improving healthcare by creating effective ways to implement reliable health information management systems. We have developed eHealth and mHealth solutions that can be rapidly deployed to manage patient information, streamline clinical procedures, and provide data and analysis on health program outcomes.
Experience 5 – 7 years
Location Abuja , Lagos
Job Field Medical / Healthcare
Location: Lagos   Application Link
Location: Abuja   Application Link
Job Summary
The Assistant Practice and QA manager is responsible for the coordination and overseeing daily administrative and clinical activities of the clinic and clinical team members to ensure compassionate, effective and efficient delivery of high-quality clinical care for patients.
S/he is responsible for the supervision of all employed clinical support staff.
Serve as the primary leadership communication link between the teams and departments throughout the organization.
S/he is responsible to ensure the overall smooth day to day operations, and employee engagement.
In addition, as an Assistant QA manager, s/he will manage and implement quality management and quality improvement programs to ensure high-quality patient experience while achieving departmental and organizational goals.
Key Responsibilities
Implement organizational policies, procedures, and standards of work.
Organize and assign duties and tasks to clinical team members.
Monitor daily performance of clinical team members to ensure duties are completed accurately, efficiently and timely.
Collaborate with Human Resources on Employee relations activities.
Provide input on the budget process and monitor the approved yearly practice budget.
Evaluate and resolve team activities, needs, and problems on a daily or as-needed basis.
Provide appropriate and timely communication with staff and providers.
Oversee, facilitate and ensure staff education and adherence to regulatory requirements.
Work to establish a high level of patient flow and manage wait times.
Resolve complaints in a diplomatic and timely manner — Identify and recommend solutions to the clinical team member and office issues or problems.
Ensure high-quality clinical care for patients by reviewing and researching concerns or complaints and recommending corrective action as appropriate.
Oversee staff schedules to achieve maximum productivity and adequate staffing level of the team(s).
Conduct periodic staff meetings with clinical team members.
Evaluate the performance of clinical team members and conduct verbal and written performance evaluations after 30 days, 90 days and annually as needed.
Effectively present data and information to the Management team and CEO on a monthly basis.
Oversee facility cleanliness, working with facilities on maintenance and safety issues.
Maintain adequate clinical supplies. Ensure supply purchases are cost-efficient and within the budget. Review supply receipts in conjunction with the CEO.
Maintain effective working relationships with all departments including, but not limited to Operations, Human Resources, IT, etc.
Perform other related duties as assigned.
Provide mentorship to clinical staff
Periodic evaluation, identification of training needs and solutions to clinical staff
Oversee all aspects of quality assurance including establishing metrics, applying best practices, and developing new tools and processes to ensure quality goals are met.
Implement process improvement measures related to clinical quality and standards of service.
Evaluate clinical practices within the different departments to help maximize efficiency and optimize patient care.
Conduct regular quality audits including chart audits and random facility audits.
Foster a quality-focused environment for staff and patients
Communicate performance standards and expectations to all clinic staff
Ensure all care-related quality monitoring audits and satisfaction surveys are completed and recorded according to audit schedule
Develop, implement and document appropriate corrective actions in areas that are not fully compliant with professional standards
Identify real or potential quality problems and possible solutions
Participate in practice accreditation activities .
Requirements
Required:
Degree in Medicine – Minimum qualification of Bachelor of Medicine and Bachelor of Surgery in any Global, National or State recognized University and conforming to the guidelines as set out by the Medical and Dental Association of Nigeria.
5-7 years of experience in hospital settings
Up-to-date registration and license from the MDCN
Knowledge of medical terminology
Knowledge of medical office safety, infection control policies, and regulations
Ability to work successfully in a team environment
Excellent communication skills and a demonstrated ability to manage a team of professionals
Clinical competence in the area of practice
Knowledge of and passion for primary healthcare
Self-motivated, highly productive and positive attitude
Organization skills and ability to multi-task various responsibilities
Demonstrate leadership skills
Desired:
Previous experience in use of Electronic health records
Functional Competencies:
Improvement Focus.
Ability to explain complex information in simple terms.
Change Management and Project Management skills.
Strong Computer Proficiency.
Good communications and interpersonal skills.
Remuneration
Competitive salary based on our salary scale.
Other Benefits:
The following benefits are available with this offer of employment:
Healthcare: EHA Clinics will cover medical expenses for yourself, your spouse, and up to two dependents. Further details are contained in the EHA Clinics Employee Handbook.
Group Life Assurance: EHA Clinics provides life insurance for team members. This insurance is payable in the event of your death. The effective date of coverage will be upon successful completion of your probationary period.
Group & Personal Accident: EHA Clinics provides Accidental Death and Dismemberment Insurance (ADD) for you as our employee. AD&D covers death by accidental means (rather than natural causes) and dismemberment. The effective date of coverage is your hire date.
Pension: EHA Clinics supports employee retirement preparation and investment by paying a 10% pension contribution on top of the statutory pension contribution of 8% that is already factored into your salary.
Annual Leave: You are entitled to 21 days paid annual leave accrued at 1.75 days/month (based on full-time work schedule).
Method of Application
Location: Lagos   Application Link
Location: Abuja   Application Link