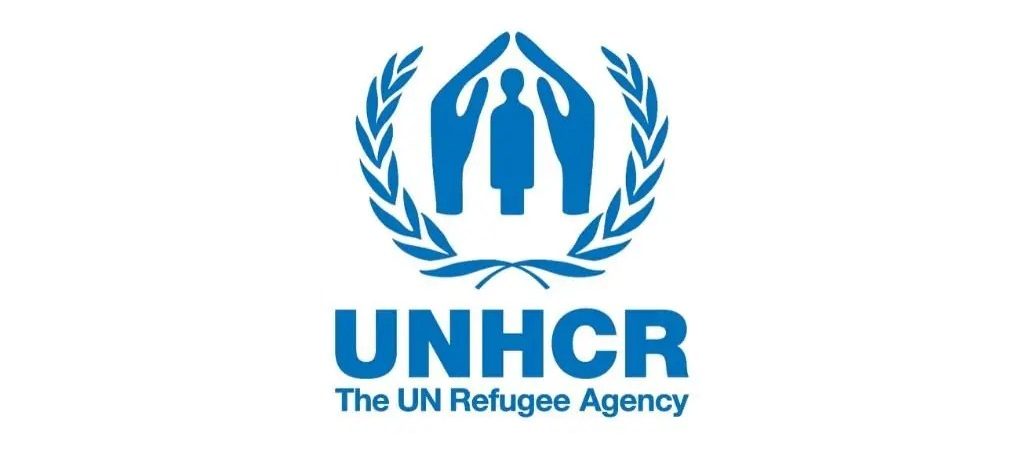 Closing date: Sunday, 19 March 2023
Grade: NOA
Staff Member / Affiliate Type: National Professional Officer
Reason: Temporary > Temporary Assignment/ Appointment
Hardship Level: E (most hardship)
Family Type: Family<p></p><p></p>
Residential location (if applicable): Remote work accepted: No
Target Start Date: 2023-03-20-07:00
Target End Date: 2023-12-31-08:00
Job Posting End Date: March 19, 2023
Standard Job Description: Assistant Information Management Officer
Organizational Setting and Work Relationships
The Assistant Information Management Officer assists in the production and dissemination of information on the population of concern, including but not limited to Protection and Programme information.
The incumbent operationalizes data standards developed at the central level in field operations, compiles data and analyses information from populations of concern. S/he supports the Programme Team and UNHCR's implementing partners in the choice of indicators for monitoring to be included in sub-agreements as well as the Protection Team in operationalizing protection monitoring systems.
All UNHCR staff members are accountable to perform their duties as reflected in their job description. They do so within their delegated authorities, in line with the regulatory framework of UNHCR which includes the UN Charter, UN Staff Regulations and Rules, UNHCR Policies and Administrative Instructions as well as relevant accountability frameworks. In addition, staff members are required to discharge their responsibilities in a manner consistent with the core, functional, cross-functional and managerial competencies and UNHCR's core values of professionalism, integrity and respect for diversity.
Duties
 Operationalize country-specific common data standards and promote them with partners, including UNHCR data standards and the IASC Common Operational Datasets.
 Compile, aggregate and analyze data and information elements required to produce standardized information products and implement data/information collection plans for baseline and context-specific data.
 Support the operation in the analysis of processed data and information and perform data quality and consistency control.
 Facilitate the analysis of cross-border information between relevant countries.
 Assist in training staff involved in information management activities, including data collection and data entry teams.
 Support and leverage geographic data for map production and use in geographic information systems (GIS).
 Share UNHCR data with partner agencies and maintain Portal data and information in-line with agreed frequencies.
 Provide technical Information Management support to Needs Assessment processes, specifically in data collection, processing/collation and analysis.
 Liaise with partners and represent UNHCR in meetings related to the functions.
 Make recommendations and provide advice on the technical information management requirements.
 Assist in training of data entry and data collection teams.
 Perform other related duties as required.
Minimum Qualifications
Education & Professional Work Experience
Years of Experience / Degree Level
For P1/NOA – 1 year relevant experience with Undergraduate degree; or no experience with Graduate degree; or no experience with Doctorate degree
Field(s) of Education
Information Technology, Demography, Statistics, Social Sciences
or other relevant field.
(Field(s) of Education marked with an asterisk* are essential)
Certificates and/or Licenses
Not specified
Relevant Job Experience
Essential
Knowledge of the UN system and the humanitarian community.
Ability to formulate IM-related technical requirements and Operating Procedures.
Experience with handling confidential data and demonstrated understanding of different data collection methodologies.
Desirable
Successful participation in the Operational Data management Learning Programme is desirable.
Experience in web design and software development is an asset.
Experience with relevant software such as ArcGIS, Mapinfo, SPSS, EpiInfo6, SQL Server, and/or proGres is desirable.
Experience with HTML, PHP, ASP and/or Java is an asset.
Functional Skills
DM-Data collection methodologies
DM-Data Management
IM-Statistics Analysis
DM-Data Interoperability
DM-Data science methodologies
(Functional Skills marked with an asterisk* are essential)
Language Requirements
For International Professional and Field Service jobs: Knowledge of English and UN working language of the duty station if not English.
For National Professional jobs: Knowledge of English and UN working language of the duty station if not English and local language.
For General Service jobs: Knowledge of English and/or UN working language of the duty station if not English.
All UNHCR workforce members must individually and collectively, contribute towards a working environment where each person feels safe, and empowered to perform their duties. This includes by demonstrating no tolerance for sexual exploitation and abuse, harassment including sexual harassment, sexism, gender inequality, discrimination and abuse of power.
As individuals and as managers, all must be proactive in preventing and responding to inappropriate conduct, support ongoing dialogue on these matters and speaking up and seeking guidance and support from relevant UNHCR resources when these issues arise.
This is a Standard Job Description for all UNHCR jobs with this job title and grade level. The Operational Context may contain additional essential and/or desirable qualifications relating to the specific operation and/or position. Any such requirements are incorporated by reference in this Job Description and will be considered for the screening, shortlisting and selection of candidates.
Desired Candidate Profile: Cluster and refugee IM experience (including protection, basic needs, shelter),; visualization and needs assessment (design, implementation, analysis), strong documentation and written skills in English and Turkish. Prior experience in Southeastern Turkiye, and in the 11 provinces affected by the Earthquake in Turkiye on 6 February.
Nature of Position: The post of Assistant information Management Officer is within Gaziantep Sub-Office, Gaziantep Field Unit and assigned to the Interagency Coordination Unit.
As a result of earthquake which affected areas in 11 provinces in Turkiye on 6 February 2023, the incumbent will be required to support the information management needs arising from the Earthquake Response where UNHCR is the lead the Protection Sector Coordination, the flash appeal and the upscaling of the coordination structure in the South-east.
The incumbent is expected to support the four coordination hubs, deliver regular information products, liaise with the IMO under the OCHA Coordination at the Southeast Level coordination, under the supervision of the national IMO, in the transition from the emergency to early recovery.
Additional Information Recruitment as a UNHCR staff member and engagement under a UNHCR affiliate scheme or as an intern is subject to proof of vaccination against Covid-19, successful reference checks and integrity clearance.
A break of minimum 31 days is required before a staff member who currently holds a Fixed Term or Indefinite Appointment may be rehired on a Temporary Appointment.
UNHCR does not charge a fee at any stage of the recruitment process (application, interview meeting, processing, training or any other fees). Only short-listed candidates will be notified. The recruitment process might include written test and/or oral interview for this job opening. No late applications will be accepted.
Candidates must be primarily Turkish nationals. The minimum educational requirement for this position is a completed university degree.
For further information on how to apply, please visit \u2018UNHCR – Application and Selection' page, at https://www.unhcr.org/how-to-apply.html .
Functional Clearance: This position requires Functional Clearance
Required languages (expected Overall ability is at least B2 level): ,
Desired languages: ,
Additional Qualifications: Skills
DM-Data collection methodologies, DM-Data Interoperability, DM-Data Management, DM-Data science methodologies, IM-Statistics AnalysisEducation
Certifications
Work Experience
UNHCR Salary Calculator: https://icsc.un.org/Home/SalaryScales