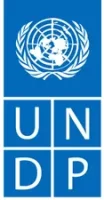 Closing date: Wednesday, 14 June 2023
General
Description of assignment title: AI Research with the UNDP Sustainable Energy Hub: ML, NLP, and LLMs
Assignment country: United States of America
Expected start date: Invalid Date
Sustainable Development Goal: 7. Affordable and clean energy
For how many hours per week will the volunteer be required?
11 – 15
Host entity: UNDP BPPS Small Island Developing States Unit
Type: Online
Duration: 10 weeks
Number of assignments: 3
Details
Mission and objectives
UNDP has a long-standing partnership with Small Island Developing States?(SIDS), with an estimated annual value of US$300m, supporting SIDS to advance national development priorities and respond to diverse challenges and opportunities.?UNDP's?upgraded SIDS offer responds to their most pressing needs as well as greatest opportunities for accelerating sustainable development. Building on multipliers that promise to accelerate progress across the SDGs, and building on?UNDP's?comparative advantage and specific expertise, UNDP is expanding its support in: Climate Action, developing Blue Economies and promoting Digital Transformation.
Context
To reach UNDP's energy moonshot of enabling 500 million more people with access to clean and affordable energy by 2025 and accelerating the transition to renewable energy, business as usual is not an option. To reach the accelerated pathway it will require more than ambition and classical development approaches. Instead, countries and development partners will need access to the latest tools and technologies that allow them to identify, plan, and implement energy projects and policy strategies at scale. To enable an accelerated and innovative approach for the next decade of energy work within UNDP, the SEH will begin development in 2023 of an ambitious new tool: the Energy Moonshot AI Data Platform. Integrating advancements in AI and geospatial data in support of existing and new projects on the ground, this initiative will place technology and data in the hands of implementing partners and countries where it is needed most. Large Language Models such as ChatGPT can be fine-tuned on project documents and recent publications in the energy sector to provide insights and information in support of technical officers and development agents. Additional automation tools will be included to optimize monitoring and communication of progress across UNDP's energy portfolio, including live beneficiary dashboards and automated reporting. Through collaboration with academia, private sector, and implementing partners, this new platform will help to reach the UNDP Strategic Plan 2022-2025 and beyond as well as enable the transformative potential for energy access in support of UNDP's poverty moonshot.
Task description
The AI Moonshot Platform is a new tool to support UNDP Country Offices, energy ministries, and development and energy agencies in their design and implementation of energy projects and policies through natural language processing and automated data analytics. In support of this initiative, the UNDP Sustainable Energy Hub (SEH) is looking for volunteers motivated to support in the design and development of the ML models and system architecture. The role of the volunteer will be through either technical support on the models or architecture, research support on the use case and systems design, or both. The collaboration will be dependent on the time availability and the expertise of the volunteer.
Requirements
Required experience
Suggested experience will include: Machine learning frameworks (e.g., TensorFlow, PyTorch) Statistical software (e.g., R, pandas) NLP libraries (e.g., NLTK, spaCy) Document preprocessing tools (e.g., tokenization, stemming) NLU techniques (e.g., entity recognition, sentiment analysis) Pre-trained language models (e.g., BERT, GPT) Programming languages (e.g., Python, Java, C++) Data visualization tools (e.g., Tableau, Matplotlib, Plotly)
Languages
English, Level: Fluent, Required
Other information
Inclusivity statement
United Nations Volunteers is an equal opportunity programme that welcomes applications from qualified professionals. We are committed to achieving diversity in terms of gender, care protected characteristics. As part of their adherence to the values of UNV, all UN Volunteers commit themselves to combat any form of discrimination, and to promoting respect for human rights and individual dignity, without distinction of a person's race, sex, gender identity, religion, nationality, ethnic origin, sexual orientation, disability, pregnancy, age, language, social origin or other status.