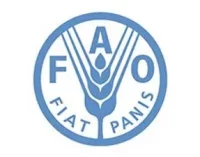 2300864
Agricultural and forestry promoter of the province of Cotopaxi
Job advertisement : Mar 23, 2023
Publication cancellation date : Apr 6/2023, 9:59:00 PM
Organizational Unit: FLECU – FAO Representation in Ecuador
Job type : Temporary work
Requirement Type: NPP ( National Project Personnel )
Grade Level: N / A
Main location : Ecuador-Latacunga
Duration: 2 months ( with the possibility of extension after evaluation )
Position Number: N / A
FAO seeks to ensure gender, geographic and linguistic diversity among its staff and its international consultants, in order to serve the Member States of the Organization in the best possible way in all regions.
 FAO is committed to achieving diversity in its workforce in terms of sex, nationality, origin and culture.
 Women, nationals of under-represented or under-represented Member States and persons with disabilities with the necessary qualifications are encouraged to submit their applications.
 All persons working for FAO must comply with the highest standards of professional integrity and conduct and uphold FAO's values.
 FAO, as a specialized agency of the United Nations, applies a zero tolerance policy for conduct incompatible with its statute, objectives and mandate, in particular sexual exploitation and abuse, sexual harassment, abuse of authority and discrimination.
 All selected candidates will undergo rigorous reference and background checks.
 All requests will be treated with the strictest confidentiality.
Organizational framework
The post is located in the Cotopaxi Province, Ecuador
Hierarchical dependency
The Agricultural and Forestry Promoter of the province of Cotopaxi reports its activities to the Program Officer and Project Coordinator " Andean Landscapes: Promoting integrated landscape management for sustainable livelihoods in the Ecuadorian Andes "
Field of specialization
Support activities in forest management and sustainable production in the province, promoting community participation, women and youth in the province of Cotopaxi
Tasks and responsibilities
Under the general supervision of the Project Coordinator, the Agricultural and Forestry Promoter of the Cotopaxi province will be in charge of:
 Carry out comprehensive agricultural and forestry planning and prepare details for conservation agreements with landowners and communities, and other mechanisms that are previously defined.
 Support the implementation of forestry, agroforestry, restoration, concurrent reforestation and field activities.
 Support in the search for spaces for the establishment and implementation of MST practices.
 Support the socialization and training of the identified financial institutions and communities.
 Support in the farm certification process.
 Support in the process of implementing adaptation of measures to climate change.
 Conduct training at the farm level on sustainable management practices in agriculture and livestock.
 Document the lists of events and participants in the territory.
 Support in the call for workshops, field schools, exchange of experiences and other activities that involve the active participation of beneficiaries.
 Incorporate gender-sensitive actions in their activities.
 Support the periodic monitoring and evaluation of the project, collecting information related to compliance with the indicators of the Results Framework and its means of verification and identification of lessons learned.
 Other activities requested by the Project Coordination or the FAO Representation Ecuador
THE CANDIDATES WILL BE EVALUED IN ARRANGE TO THE FOLLOWING CRITERIA:
Minimum requirements
 The candidate must accredit university training in agronomy, agriculture, zootechnics or related areas.
 At least 3 years of experience in programs and projects of sustainable production or conservation and management of natural resources and / or adaptation to climate change and mitigation of GHG emissions.
 At least 2 years of experience in field work with producers
 Practical knowledge of the Spanish language spoken and written.
 National of Ecuador
FAO core competencies
 Results-based approach
 Teamwork
 Communication
 Building effective relationships
 Knowledge exchange and continuous improvement
Technical / functional skills
 Formal training on issues related to sustainable production, forestry, natural resource management, agricultural or forestry promotion will be highly valued.
 Gender knowledge and previous work experience on issues related to climate change will be valued.
 Teamwork ability and ease of establishing articulation with local government institutions and civil society organizations.
 Excellent oral and written communication skills.
 Excellent writing and spelling.
 MS Office 2010: Word, Excel, PowerPoint, Outlook
 Management of virtual training platforms and collaborative work
 Teamwork and crisis resolution orientation
 Permanently orientation to obtaining results
Selection criteria
 Preferably resident in the province of Cotopaxi.
 Full time availability.
 Support documents work experience.
ADDITIONAL INFORMATION
 FAO does not charge fees at any stage of the recruitment process ( application, interview, processing ).
 Incomplete applications will not be taken into account. If you need help or have questions, contact: [email protected]
 Applications received after the expiration of the application deadline will not be accepted.
 We inform you that FAO will only consider academic degrees or credentials obtained from a teaching institution included in the World Database on Higher Education, which is a list maintained by the International Association of Universities ( IAU ) / UNESCO. The list can be consulted at: www.whed.net/
 For any other questions visit the FAO website on employment: http://www.fao.org/employment/home/es/.
It is noted that all c
andidates should adhere to the Organization's values of commitment to FAO, respect for all and integrity and transparency.
PRESENTATION OF REQUESTMENTS
 If you want to apply, go to the FAO Recruitment Website ( Employment in FAO ) and complete your online profile.
 Incomplete applications will not be taken into account. Only applications received through the contracting portal will be considered.
 We advise candidates to submit their application sufficiently in advance of the expiration of the term.
 If you need help, contact: [email protected].