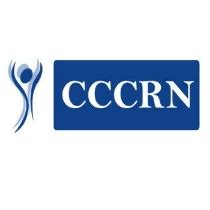 The Center for Clinical Care and Clinical Research is an indigenous, non-profit organization that promotes best practices in health care delivery, medical training and research using locally adapted models of health systems strengthening. CCCRN has established a formidable presence in Nigeria. With the headquarters in Federal Capital Territory and field offices in its operational states, CCCRN built a vast network of health and allied professional staff, partners and collaborators.
We are recruiting to fill the position below:
Job Title: Advisor, Care and Treatment
Location: Niger
Project: ACE-4
Reports to: Senior Technical Advisor, Care & Treatment
FTE: 100%
Job Overview
Under the supervision of the Senior Technical Advisor, the Care and Treatment Advisor will provide technical and scientific leadership to all facilities implementing HIV/AIDS prevention, care, and treatment using a systematic approach and clinical tools.
S/he will provide technical guidance and oversight on HIV/AIDS care and Treatment services delivery through continuous mentorship and coaching, and staying current on evolving clinical and technical standards, guidelines, and program developments in the ART program.
S/he will be responsible for sharing best practices in adult ART in ACE-supported facilities with relevant departments, and agencies and contribute to the knowledge base through authorized participation in scientific forums and technical networks.
Responsibilities
Supports the Senior Technical Advisor in providing technical leadership in the design, development, planning, implementation, and capacity building of specific technical components of the ACE program
Identifying and addressing implementation bottlenecks in HIV/AIDS care and treatment across supported health facilities.
Ensuring strong linkages within the ART program at health facilities e.g., between HIV Counseling Testing Areas and Clinic, Laboratory and Clinic, referral between the Prevention of Mother-to-Child Transmission (PMTCT) areas and the Adult Clinic.
Develops tools for the design and implementation of specific technical components for supporting targeted health facilities in carrying out clinical care activities
Providing quality of care assessment and ensuring that patients in health facilities receive high-quality comprehensive care and treatment according to recommended guidelines and Standard Operating Procedures.
Identifies areas for improved efficiency or effectiveness within prescribed parameters, and institutes enhancements to procedures.
Performing Quality Improvement and program evaluation, monitoring, and administrative support.
Provide direct supervision to the facility-based clinical officers in adult ART care
Deploy techniques in translating knowledge to action in program implementation across health facilities.
Participate in resource development activities for accomplishing assigned job responsibilities and following the standards and practices
Working with health facility staff, focal persons, and colleagues to effectively address operational challenges (including laboratory equipment breakdowns, staffing shortages, training needs, and commodity supply).
Establishing measures to assess the impact of the ACE program in the community.
Participating in quality improvement and data analysis.
Coordinate community DSD implementation around and within the supported health facilities including community ARV pick-upcenters.
Provide support to health facilities to institutionalize the use of data for decision-making across sites including take-off of the daily data review across health facilities.
Provide needed technical guidance, support, motivation, and drive toward meeting daily, weekly and monthly targets across key performance indicators.
Deploy job aids, national guidelines, and IEC materials (as available within the project) to supported sites and provide support tailored to promoting the use of these materials to improve the quality of healthcare services delivery.
Requirements and Qualifications
Medical Degree (MB.BS / MBChB / MD)
Possession of an MPH is required
Minimum of 5 years of progressive clinical experience in HAT service delivery in PEPFAR funded program
Proven experience in program management, planning, and facilitating technical training withextensive knowledge and skills for the application of differentiated service delivery
Abilities
Ability to analyze and use site-level granular data to identify gaps, develop remedial action plans to improve services delivery
Clinical management and training experience and ability to understand the full range of issues around the clinical management of HIV/AIDS/TB, including the provision of ART
Extensive clinical experience in the care of HIV-infected adults in resource-poor settings.
Skills:
Excellent oral and report writing and presentation skills.
Proven ability to write high quality scientific/management documents
Excellent collaboration and partnering skills in a teamwork environment
Proficient use of Microsoft office for documenting and reporting
Proficient use of data management and analytic tools.
Application Closing Date
31st October, 2022.
Method of Application
Interested and qualified candidates should:
Click here to apply online