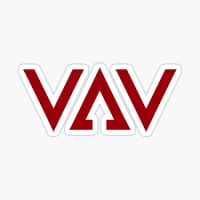 Job Description
Position : Administrative Virtual Assistant (M/F)
VAV is an international agency specializing in the remote recruitment of Virtual Assistants. To work with our clients based in Europe and North America, we are actively seeking a versatile Administrative Virtual Assistant (M/F).
Mission:
Manage our clients' daily tasks and provide them with administrative support.
Required profile for job ad : Administrative Virtual Assistant (M/F)
Requirements
Ideally a freelancer, not in a permanent position.
Previous experience as a VA or in a similar role, successful collaboration with clients in Europe/Canada.
Mastery of administrative tasks such as email management, calendar management, appointment scheduling, quotation and invoice preparation, document organization and filing, telephone handling.
Versatility in other standard job types such as social media management, message moderation and management, basic web content creation, website management with platforms like WordPress or Shopify.
Proficiency in various tools such as Trello, Asana, Slack, Teams, Canva, WordPress/Shopify/PrestaShop, CRM, Google Suite, Microsoft Suite, Google Drive, OneDrive, etc.
 Excellent spoken and written French.
Access to a professional home workspace for remote work.
A reliable internet connection at home, with a backup plan in case of the main provider's failure.
High-performance computer equipment, with a backup plan in case of power outages.
Available to start fairly quickly.
Job criteria for job ad : Administrative Virtual Assistant (M/F)
Job category :

HR, training

Secretarial work, assistantship

Industries :

Temporary work, recruitment

Employment type :
Region :

Ashanti – Brong Ahafo – Central – Eastern – Greater Accra – Northern – Upper East – Upper West – Volta – Western – International

Experience level :
Educational level :
Spoken language :
Key Skills :