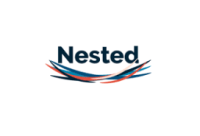 Company: Nested Shipping Ghana LTD
Job Description
• Providing real-time scheduling support by booking appointments and preventing conflicts.
• Making travel arrangements, such as booking flights, cars, and making hotel and restaurant reservations.
• Screening phone calls and routing callers to the appropriate party.
• Using computers to generate reports, transcribe minutes from meetings, create presentations, and conduct research.
• Greet and assist visitors.
• Maintain polite and professional communication via phone, e-mail, and mail.
• Anticipate the needs of others in order to ensure their seamless and positive experience.
Qualification Required & Experience
• Prior administrative experience.
• Excellent computer skills, especially typing.
• Attention to detail.
• Multilingual may be preferred or required.
• Desire to be proactive and create a positive experience for others.
• HND or degree
Location: Taifa, Accra
How To Apply For The Job
All C.V. 's should be sent via:
[email protected] indicating the position as the subject of the e-mail
Closing Date: 06 December, 2023