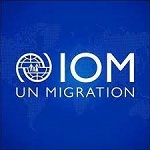 Open to Internal and External Candidates
Position Title : Administrative Clerk
Duty Station : Mae Sot, Thailand
Classification : General Service (G-3, THB 49,198.25 per month)
Type of Appointment : One Year Fixed-Term Contract
Initial 12 months with possibility of extension
Desired Start Date : As soon as possible
Closing Date : 11 December 2022
Reference Code : VN068/2022
Established in 1951, IOM is the leading inter-governmental organization in the field of migration and works closely with governmental, intergovernmental and non-governmental partners. IOM is dedicated to promoting humane and orderly migration for the benefit of all. It does so by providing services and advice to governments and migrants.
1. ORGANIZATIONAL CONTEXT AND SCOPE:
Under the general supervision of the Head of Sub-office in Maesot and under the direct supervision of the Senior Finance and Administrative Assistant in Mae Sot, the incumbent will be tasked on Asset Management and logistics in the area responsibility and Administrative in Mae Sot, Tak.
2. RESPONSIBILITIES AND ACCOUNTABILITIES:
Particularly, he/she will carry out the following duties:
Reconciliation on the asset database against the assets existing and to sorting out the pending issues;
Assist on Asset maintenance processes including asset tracking, assets assigned/re-assigned to staff are properly documented, update new information in PRISM in timely manner including conduct the annually asset physical inventory.
Perform the receipt of assets processes outside PRISM such as who is to be assigned the new purchase asset based on the request document, QR sticker tagging and have the staff sign the assignment form/receipt of asset before handover;
Assist the issuance for necessary documents related to asset movements such as the Asset Assignment Form (AAF), Asset Transfer Form (ATF) and Asset Disposal Form (ADF) when required and ensure that all documents are duly by authorized persons;
Liaise with CAS-Asset Accounting in Manila for approval of asset disposal or transfer including colleagues in other missions/offices/units on asset related matter;
Assist the asset disposal procedures such as seal bid, scrapping sale, donate, etc. when required;
Ensure that all changes related to asset are properly documented and have a proper filing system;
Assist Procurement staff on the internal process in Procurement unit including scan filename set up for electronic file system per Procurement and IT guidance.
Issue hourly contract staffs bases on IOM Maesot, Submit HR monthly report to HR Bangkok
Filing the document
Perform such other duties as may be assigned.
3. QUALIFICATIONS AND EXPERIENCE
EDUCATION
School diploma with three years of relevant experience; or, ·
Bachelor's degree in Business Administration or related fields from an accredited academic institution with one years of relevant professional experience.
EXPERIENCE
Work experience in asset management is an asset
Ability to work in a team environment; able to initiate and manage group studies to learn more about supporting the current infrastructure.
Able to work under minimal supervision and strive for high quality results.
SKILLS
Excellent communication skills; strong interpersonal and organizational skills.
Good knowledge in computer literate such as MS office applications in particular Microsoft excel and SAP PRISM.
4. LANGUAGES
Fluency in English and Thai (oral and written)
5. DESIRABLE COMPETENCIES:
The incumbent is expected to demonstrate the following values and competencies:
Values
Inclusion and respect for diversity: Respects and promotes individual and cultural differences; encourages diversity and inclusion wherever possible.
Integrity and transparency: Maintains high ethical standards and acts in a manner consistent with organizational principles/rules and standards of conduct.
Professionalism: Demonstrates ability to work in a composed, competent and committed manner and exercises careful judgment in meeting day-to-day challenges.
Core Competencies – behavioural indicators level 1
Teamwork: develops and promotes effective collaboration within and across units to achieve shared goals and optimize results.
Delivering results: produces and delivers quality results in a service- oriented and timely manner. Is action oriented and committed to achieving agreed outcomes.
Managing and sharing knowledge: continuously seeks to learn, share knowledge, and innovate.
Accountability: takes ownership for achieving the Organization's priorities and assumes responsibility for own action and delegated work.
Communication: encourages and contributes to clear and open communication. Explains complex matters in an informative, inspiring, and motivational way.
Other
Any offer made to the candidate in relation to this vacancy notice is subject to funding confirmation.
Appointment will be subject to certification that the candidate is medically fit for appointment and verification of residency, visa and authorizations by the concerned Government, where applicable.
Only candidates residing in either the country of the duty station or from a location in a neighboring country that is within commuting distance of the duty station will be considered. In all cases, a prerequisite for taking up the position is legal residency in the country of the duty station, or in the neighboring country located within commuting distance, and work permit, as applicable.
How to apply
Interested candidates are invited to submit their applications to the IOM Bangkok Human Resources Unit at e-mail [email protected] byDecember 11, 2022 at the latest.
Kindly indicate the reference code VN068/2022 followed by your full name in the subject line.
Applications should include:
a) a cover letter, indicating the dates of availability;
b) a curriculum vitae;
c) a duly completed IOM Personal History Form which can be downloaded from https://thailand.iom.int/sites/g/files/tmzbdl1371/files/Vacancies/Form/iom-personal-history-form-270122.xls.
Only shortlisted candidates will be contacted.
Posting period: From 28.11.2022 to 11.12.2022