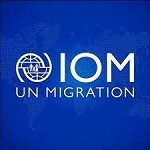 Job Description
Position Title: Accountant
Job classification: Ungraded
Duty station: Manila (Global) Administrative Centre (MAC)
Type of Appointment: Special Short Term (SST)
Salary: Php 42 000 per month net of taxes (All-inclusive)
Context
Under the general supervision of the National Central Accounting Officer and direct supervision of the Financial Reporting Supervisor, the successful candidate will be mainly responsible for fixed asset accounting, which includes but is not limited, to the following key roles.
Core Functions / Responsibilities
A. Fixed Asset Accounting
Review asset disposal requests, justification and documentation received from offices for approval by the Financial Reporting Supervisor and advise offices as to the correct retirement type option to be used; and any retirement of fixed assets should be taken up in the accounts.
Review asset transfer requests and documentation received from offices for approval by the Financial Reporting Supervisor.
Review and follow up to offices the list of assets approved for retirement that still exists on the asset register and the list of assets that were retired and transferred without proper approval and authorization.
Make recommendations and improvement initiatives for an efficient and effective fixed asset accounting workflow programme as established.
Review and monitoring of annual asset stocktake submissions from offices to ensure that assets exist, owned by IOM, and duly accounted for.
Ensure that offices reconcile their annual physical inventory with the asset register; and update the records in PRISM. Any discrepancies should be explained by offices and properly accounted in PRISM system; and
Ensure Chief of Missions sign off the certificate of physical count and the correctness of the asset register in PRISM system.
Provide statistics, reports, and status on the progress of the annual stocktake. Facilitate the necessary escalation procedure.
Recommend changes and improvements to the assets management policy and procedures as necessary, consistent with IPSAS, to ensure that the necessary internal controls are in place to safeguard IOM assets worldwide.
Liaise with the PRISM team with respect to any required system changes to meet the needs of the organization.
Update the work instructions manual relevant to the tasks assigned, subject to review of the supervisor.
Manage CAS-Assets Management mailbox and the ticketing tool Financial Coordination Platform (FinCoorP) for inquiries or requests related to assets.
Others
Provide assistance to the other task of the team, as needed.
Provide advice or assistance to office on IOM's asset accounting guidelines (FMRP), assist in resolving some asset-related technical issues, assist with the approved requests for asset upload, etc.
Provide requested internal reports, statistics and analysis which are within the scope of work responsibilities.
Support during audits (internal and external) on preparation of schedules and help resolve queries on required information.
Assist in preparing the business specifications/requirements; and perform testing procedures during development stage for automation and enhancement of financial reports and procedures in PRISM in view of streamlining the business process related to asset accounting module and other accounting requirements.
Making recommendations to FAD, Regional Accounting Support and / or Regional and Country Offices on both procedural and policy improvements and efficiencies in accounting and finance area with a view of strengthening internal controls to protect the Organization's assets and reduce the risk of fraud and mismanagement.
Maintain secure and organized filing system specifically for confidential files.
Perform other administrative and accounting functions as may be required.
Education
Completed university degree in Finance, Accounting, or relevant field from an accredited academic institution; Certified Public Accountant (CPA) or equivalent is an advantage
Experience
Minimum two years of relevant work experience in the field of accounting, finance, budgeting, audit experience an advantage.
Knowledge of International Public Sector Accounting Standards or International Financial Reporting Standards
Sound knowledge of accounting systems and/or SAP or Oracle (particularly on Asset and FI modules) plus generally accepted accounting principles, business risk controls, and audit/review procedures
Computer literacy including proficiency in MS Office applications; knowledge of other IT packages and their implementation is an advantage;
Good analytical and problem-solving skills.
How to apply
Interested candidates are invited to submit their applications by 02 February 2023 at the latest, referring to this advertisement.
For further information, please refer to: https://careersph.iom.int/vacancies/dr-0642022-dr-0642022-accountant-ungraded-manila-global-administrative-centre-mac
In order for an application to be considered valid, IOM only accepts online profiles duly completed.
IOM welcomes applicants from qualified individuals, irrespective of their race, religion, skin, color, nationality, age, disability status, ancestry, sex, sexual orientation, gender identity or expression, marital status, family structure, mental health status, or any other characteristic.
Only shortlisted candidates will be contacted.