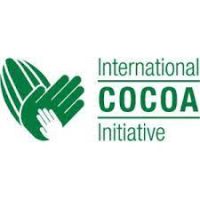 Job Description
International Cocoa Initiative (ICI) is seeking to recruit Account Officer. Applications are invited from suitable qualified candidates for the position of Account Officer.
Company: International Cocoa Initiative (ICI)
Location: Ghana
State: Ghana
Job type: 

Full-Time

Job category: Accounting Jobs in Ghana
Duties and Responsibilities
• Creating and processing invoices
• Cross-checking invoices with payments and expenses to ensure accuracy
• Managing a company's accounts payable and receivable
• Sending bills and invoices to clients
• Tracking organization expenses
• Processing refunds
• Working with collection agencies on overdue payments
• Communicating with clients regarding billing and payments
Qualification Required & Experience
• Bachelor's degree in Accounting or similar field. Master's degree in Business Administration will also be preferred.
Skills and qualifications
• Adept computer skills and proficiency using programs like QuickBooks and Microsoft Excel
• Advanced math skills to keep accurate records and supervise the bookkeeping of an organization
• Strong verbal and written communication skills to interact regularly with clients regarding sensitive topics like billing and payments
• Excellent organization skills for maintaining clear, accurate and meticulous financial records for a company
• Attention to detail for ensuring the accuracy of a company's records and invoices
• Multitasking in order to successfully handle multiple accounts, invoices and payments at various stages of execution
• Excellent efficiency for handling any accounting issues quickly with minimal interference
Location: Accra
Method of Application
To apply for the position, please submit your application, detailed Curriculum Vitae (CV) to the Human Resource Director-
Harriet Baah email contact:
[email protected]
Address: House #5 Mensah Wood Street, East-Legon, Accra, Ghana
Closing Date: 20 October, 2023
---