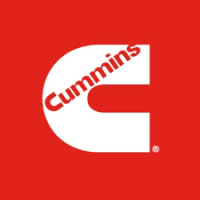 Company: Cummins Inc
Location: Ghana
State: Ghana
Job type: 

Full-Time

Job category: Accounting Jobs in Ghana
Job Description
Responsible for managing the relationship and business strategies for less complex accounts (regional, single business unit, internal, etc.). May have responsibility for larger, more complex accounts when paired with a more senior account manager. Responsibilities include selling the organization's products to assigned business customers to achieve sales goals, expanding existing customer relationships and executing account sales plans in support of business strategy.
Develops, manages, and maintains business relationships with assigned accounts supporting the organization's sales strategy.
Supports growth or new business opportunities and cost initiatives.
Extends and expands sale of products and services to existing clients.
Leads, manages and coordinates communication and interfaces with the customer at appropriate levels.
Negotiates and implements contracts with accounts as authorized.
Manages production and distribution issues associated with accounts.
Responsible for establishing and maintaining positive customer relations.
Acts as a champion for the voice of the customer within the business.
Supports account strategy and works with key stakeholders in the business to achieve optimum results.
Responsible for measuring customer satisfaction and creating action plans to improve satisfaction based on data.
Manages accounts receivable deliverables including payment terms negotiation discussions.
Drives Customer Focus Six Sigma initiatives to strengthen relationship with customer.
Drives cross business unit account development in support of account strategy.
Qualifications
Skills
Sense Making – Through a series of diagnostic and probing questions and research, develops and/or supports an intimate understanding of the customer needs, behaviors, and/or their buying journey. Synthesizes complex information from internal and external resources to deliver tailored solutions for the internal or external customer.
Account Planning – Identifies objectives to drive execution of business and/or account strategy by reviewing the status relative to where it needs to be and enabling tracking of progress against targets.
Adapts to target audience – Explains complex topics (significant technical data, subject matter expertise, etc.) in such a way that the target audience (e.g. sales professionals, customers, training vendors, etc.) can understand, retain, and use the information
Developing Account Strategy – Determines current status of account in terms of relationship, financial, product competitiveness, barriers, quality, and service and defining desired future state by balancing customer requirements and business capabilities in order to define achievable targets aligned with the business strategy.
Integrates Customer Perspective – Incorporates an understanding of the customers' perspective on our products and sales efforts to develop sales content that improves our ability to meet their needs and increase revenue.
Sales Forecasting – Collects and assesses customer data from internal and external sources; compares against historical data to determine useful inputs and create a forecast of future consumption patterns.
Sales Pipeline Management – Plans proactively for successful execution of account/territory-level sales strategies and plans based on current pipeline; evaluates pipeline health (size, contents, progress); adjusts sales strategy, plans, or high impact activities accordingly; as applicable coaches sellers in order to achieve sales objectives.
Articulating Value Proposition – Interprets internal and external customer needs based on relevant application; explains and demonstrates products, solutions, and services to distinguish strengths and weaknesses to meet customer's specific needs to differentiate against competition.
Pricing Strategy – Develops prices by aligning and building consensus with key stakeholders across functions to achieve business targets.
Channel Awareness – Explains and contextualizes industry structure, dynamics, and path to market in order to advance organizational goals.
Communicates effectively – Developing and delivering multi-mode communications that convey a clear understanding of the unique needs of different audiences.
Customer focus – Building strong customer relationships and delivering customer-centric solutions.
Ensures accountability – Holding self and others accountable to meet commitments.
Instills trust – Gaining the confidence and trust of others through honesty, integrity, and authenticity.
Education, Licenses, Certifications
College, university, or equivalent degree in marketing, sales, technical or a related subject or equivalent industry experience required.
This position may require licensing for compliance with export controls or sanctions regulations.
Experience
Significant level of relevant work experience, including previous customer and/or product experience required. Purchasing/commercial contract negotiation preferred.
Job SALES
Primary Location Ghana-Greater Accra-Accra-Ghana, Accra, Cummins Distributor
Job Type Experienced – Exempt / Office
Recruitment Job Type Exempt – Experienced
Method of Application
CLICK TO APPLY
Closing Date : 24th November, 2023