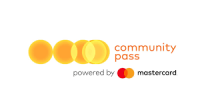 Company: Mastercard
Location: Ghana
State: Jobs in Accra
Job type: 

Full-Time

Job category: Sales/Marketing Jobs in Ghana
Job Description
We work to connect and power an inclusive, digital economy that benefits everyone, everywhere by making transactions safe, simple, smart and accessible. Using secure data and networks, partnerships and passion, our innovations and solutions help individuals, financial institutions, governments and businesses realize their greatest potential. Our decency quotient, or DQ, drives our culture and everything we do inside and outside of our company. We cultivate a culture of inclusion for all employees that respects their individual strengths, views, and experiences. We believe that our differences enable us to be a better team – one that makes better decisions, drives innovation and delivers better business results.
Title And Summary
Senior Solution Sales Specialist – Community Pass
Overview
Mastercard is dedicated to inclusive economic growth for all people across the globe. The mandate of the Humanitarian & Development team is to transform communities at the Base of the Pyramid. We leverage our digital technology and innovate new business models to digitalize essential daily services – provisioning healthcare, distributing agriculture subsidies, streamlining small merchant supply chains, etc. By so doing, we go well beyond Mastercard's traditional payments remit, and critically, increase our reach to the 1+ billion previously unserved consumers at the BOP.
The Solution Sales is a passionate, results-driven leader to support the business development activities with key organizations in the Humanitarian and Development sector, including large foundations, non-profits, development organizations, tech providers, financial service providers and NGOs. This person will be responsible to supporting the execution of global strategic projects with key partner organizations that will leverage MasterCard solutions and technical expertise to create commercially sustainable offerings for economic inclusion of underserved populations. This position reports directly to the Vice President for Solutions Sales Community Pass
Role
The purpose of the role is business development and sales role for Community pass products, Agri payments and identity. Primary focus on Nigeria and Ghana with a potential to extend efforts to central and west Africa.
The position is to support existing customers; to exploit new opportunities as they are identified and; to build a short- and long-term pipeline of strategic deals to support our growth and scale in markets (e.g., assess, identify, qualify and shape new customer opportunities), and drive market preparation activities with market leads.
Researching and surfacing critical information about key customers that will be used to develop new business opportunities.
Conducting market development activities and drive market preparation activities, translating longer-term marketing strategies to tactical sales and account plans
Drafting and developing proposals, marketing collateral, presentations and other materials for use with customers.
Working with cross functional teams to ensure effective follow through and flawless execution on projects.
All About You
BA in Business, Engineering, or related field. Advanced degree preferred.
5+ years combined experience in business development Digital/Tech and/or Payments Industry.
Experience working with solutions sales and consultative sales.
Experience working for/with payment networks, financial institutions, or mobile payments companies.
Understanding of electronic payments in developing market contexts.
Understanding of microfinance, agriculture and/or economic development a plus.
Creative problem solving and solutioning coupled with diplomacy, good judgment, and cultural sensitivity.
Ability to work independently and in a team environment.
Upbeat, energetic and driven.
Ability to travel domestically and internationally as required
Corporate Security Responsibility
All activities involving access to Mastercard assets, information, and networks comes with an inherent risk to the organization and, therefore, it is expected that every person working for, or on behalf of, Mastercard is responsible for information security and must:
Abide by Mastercard's security policies and practices;
Ensure the confidentiality and integrity of the information being accessed;
Report any suspected information security violation or breach, and
Complete all periodic mandatory security trainings in accordance with Mastercard's guidelines.
Method of Application
CLICK TO PPLY
Closing Date : 30th October, 2023