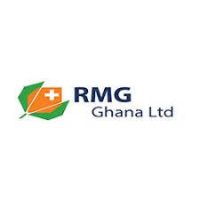 Company: RMG Ghana Limited
Location: Ghana
State: Ghana
Job type: Full-Time
Job category: Agricultural Jobs in Ghana
Job Description
Job Summary: Active involvement in the sales of agrochemicals, seeds and fertilizers in a designated zone. Establishing and maintaining an efficient sales/marketing program for RMG GHANA's existing product range and innovations.
Duties and Responsibilities
•      Sales and Distribution of entire RMG's Products portfolio. (Crop Protection Products, Fertilizers, Seeds, Spraying machines, Farm tools and Accessories.
•      Deliver Revenue Net of sales targets through building and sustaining customer relations in a designated territory.
•      Prospecting for Retailers, Distributors and other stakeholders in the agribusiness industry to generate sales of RMG'S product.
•      Manage and maintain trusted distributors in and around the country, recruiting new distributors, sale and distribution of products to commercial farms and plantations.
•      Conducting periodic market research on the sales and patronage of the company's product vis a vis that of competition.
•      Engaging License Buying Companies (LBC) and other stakeholders in the cocoa industry for collaboration on the sales of the company's cocoa products.
•      Engage relevant stakeholders to conduct trials of innovations to commercial farms and related customers.
•         Achieves Zonal commercial operational objectives for quarterly reviews.
•         Preparing and completing action plans; productivity, quality, and customer-service standards; identifying trends; determining regional sales system improvements; implementing change.
•         Meet Zonal sales financial objectives by forecasting requirements; preparing an annual budget; scheduling expenditures; analyzing variances; initiating corrective actions.
•         Establishes sales objectives by creating a sales plan and quota for the zone in support of national commercial objectives.
•         Maintains and expands customer base by coaching field sales representatives; building and maintaining rapport with key customers; identifying new customer opportunities.
•         Recommends product lines by identifying new product opportunities, and/or product, packaging, and service changes; surveying consumer needs and trends; tracking competitors.
•         Build and maintain active prospect pipeline and replenish prospect on monthly basis.
Competencies
Education & Experience
·        Bachelor's or Diploma in Agriculture, Bachelor's in Sales and Marketing
·        Minimum of 4 years' experience in a similar field
·        Knowledge in the use of Microsoft Suite such as Microsoft Word, PowerPoint, Excel etc
·        Hands-on experience on inventory with ERP computer system, SAP is a big plus and collaborative interactive tools
·        Possess a valid Driver's License with minimum of 5 years safe driving experience
Essential Skills and Personality Attributes
Ability to generate reports and analyze data for commercial purposes
Ability to pay attention to details
Commercial Awareness
Strong organizational, time management and problem-solving skills
Customer and consumer oriented
Aggressive, competitive and growth-minded
Must have strong work ethics.
Job Title:  Zonal Manager
Reporting to: Commercial Director
Location: Afram Plains
Method of Application

Closing Date :31st October, 2023